Starbucks PH Drops New Philippine Colored Relief Series
If you are an avid collector of every Starbucks merchandise, here's another reason to drop by at the nearest Starbucks store because Starbucks Philippines released its latest Philippine Colored Relief Series, featuring mugs with new icons in gradient colors.
Back in 2015, Starbucks released a limited edition Relief Collection Series Mug and Tumbler in a black and white color scheme. This time, the coffeehouse chain brings back the Relief Series now donned in fun pop of colors!
In case you do not know, relief or relevo/rilievo (meaning to raise) is a sculptural technique wherein shapes are carved on a surface to stand out from the background.
For the Philippine Colored Relief Series, there are four 16oz colored relief mugs decorated with famous local attractions and icons from landmarks of Manila, Cebu, Boracay, and the Philippines—a perfect collector series to commemorate famous Philippine destinations.
The Boracay Relief Mug comes in a blue gradient color with coconut trees and the well-known banana boat sculpted on its surface.
16oz Boracay Relief Mug
Meanwhile, the Cebu Relief Mug has some of the place's famous icons like the Mactan Shrine and Magellan's Cross embossed as its exterior design. Plus, it comes in a mint green color!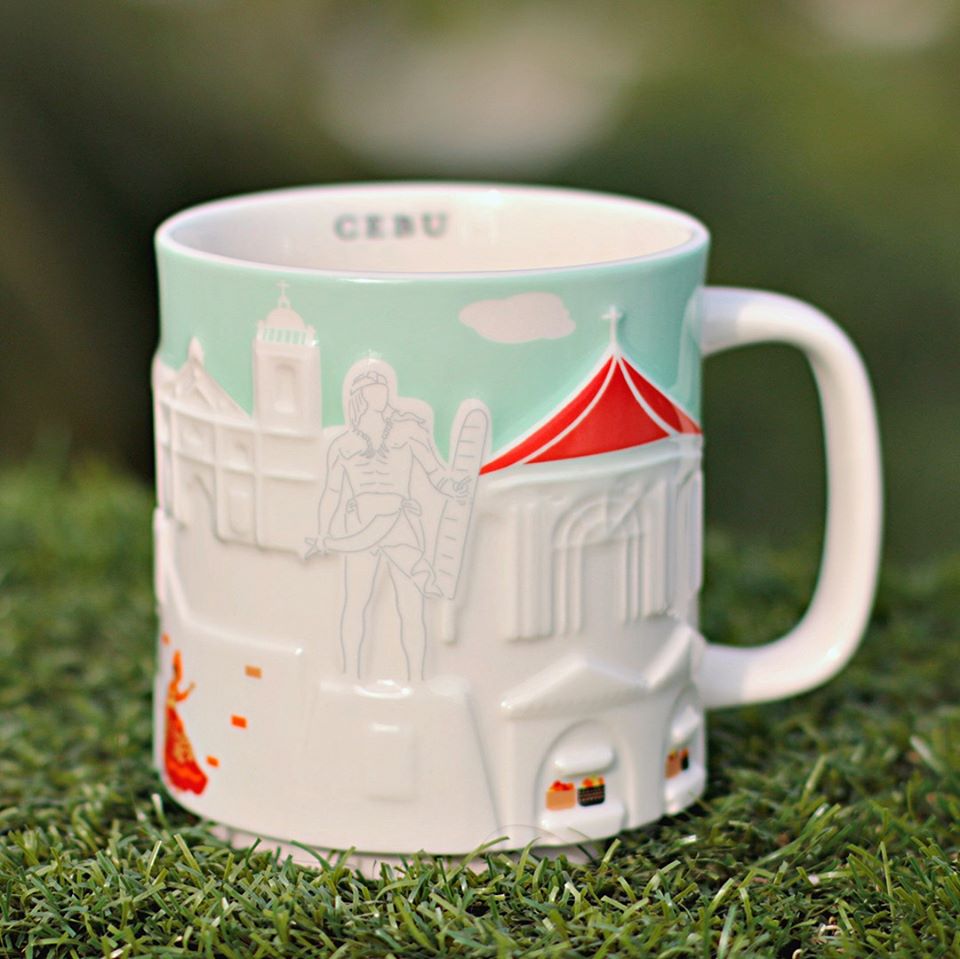 16oz Cebu Relief Mug
The elaborate surface design of the red Manila Relief Mug features an icon of the kalesa (a horse-drawn calash), Liwasang Bonifacio, and Paco Park to name a few.
Lastly, the Philippines Relief Mug dons a brown gradient color complete with intricate relief designs like the jeepney and Philippine's national fruit—mango.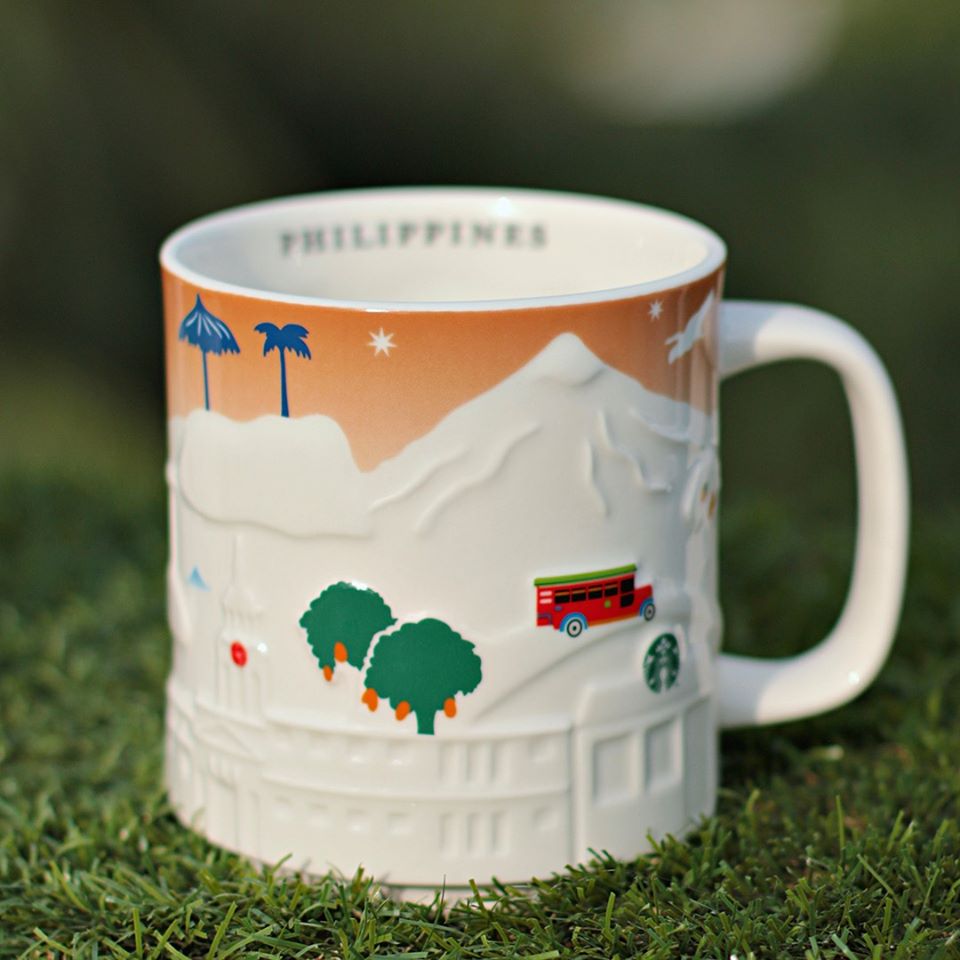 These mugs are priced at only Php 645 each. Do take note that Boracay, Cebu, and Manila mug designs are only available in Starbucks stores and airports at their respective locations. However, the Philippines relief mug is available at all stores.
To see a full list of their stores, click here.
For more information, visit Starbucks Philippines' website at starbucks.ph or follow their social media pages on Facebook, Instagram, and Twitter.
---
Source: Starbucks Philippines website
Images grabbed from Starbucks PH Facebook page