Voter Registration to Resume on January 20
Voter registration for the upcoming 2022 elections is set to resume on January 20, 2020, as per the Commission on Elections (Comelec). The registration period will run until September 30, 2021.
Comelec has decided to continue the registration this month instead of July 2020 due to the postponement of the May 2020 Barangay and Sangguniang Kabataan Elections.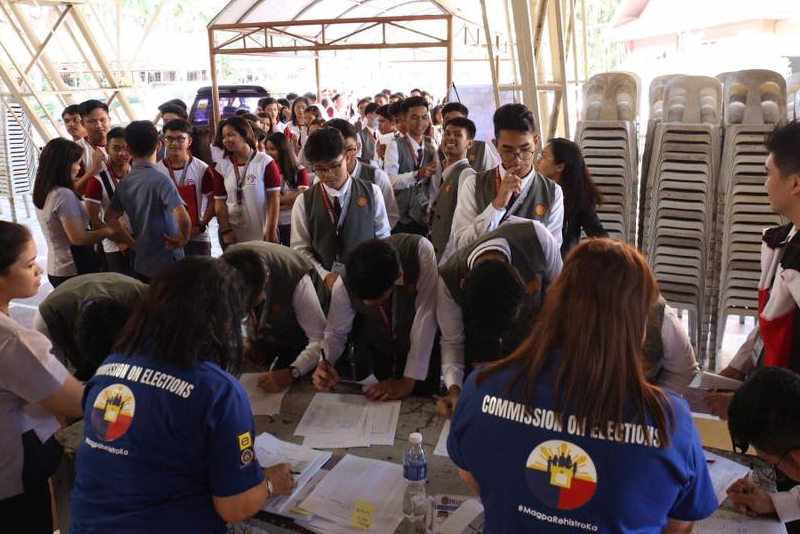 During the registration period, the following may be accomplished:
Applications for registration
Transfer of registration records
Change/correction of entries in the registration record
Reactivation of registration record
Reinstatement of name in the list of voters
Applications and the updating of records must be done in person at the Office of the Election Officer in the applicant's city or municipality. The offices will be open from Mondays to Saturdays (including holidays) from 8 a.m. to 5 p.m.
There are, however, exceptions to the registration dates. Registration will not be accepted on the following dates:
April 9, 2020 – Maundy Thursday
April 10, 2020 – Good Friday
December 25, 2020 – Christmas Day
April 1, 2021 – Maundy Thursday
April 2, 2021 – Good Friday
At the same time, registered voters as of the May 2019 Midterm Elections do not need to apply for new registration.
‪LAST 2 DAYS of #VoterReg2019!‬‪Voter registration is from Mondays to Saturdays, only until September 30,…

COMELECさんの投稿 2019年9月26日木曜日
Keep in mind that to be a registered voter, you must be the following:
At least 18 years of age on or before the May 9, 2022 elections
A resident of the Philippines for at least a year and in the place where they intend to vote or at least six months before election day
For those residing in Palawan, note that in view of the conduct of the plebiscite in the 23 municipalities of the province of Palawan on May 11, 2020, registration will not be conducted. However, residents of Puerto Princesa City will be allowed to register when the registration resumes on January 20.
The last presidential and vice presidential elections were held in 2016 which put President Rodrigo Duterte and Vice President Leni Robredo in office. Meanwhile, the last senatorial elections were held in June 2019.
For more information, you may visit the Comelec's official website, Facebook page, and Twitter.
---
Source: Comelec's official press release.
Images grabbed from Comelec's official Facebook page.