ACE 2019: What We Learned at the Affiliate Marketing Conference
Top successful affiliates, prominent regional and global field experts, and industry investors and advertisers came together last November 21 to 22, 2019 at the Affiliate Conference and Expo (ACE) 2019 held at Solaire Resort and Casino, Manila.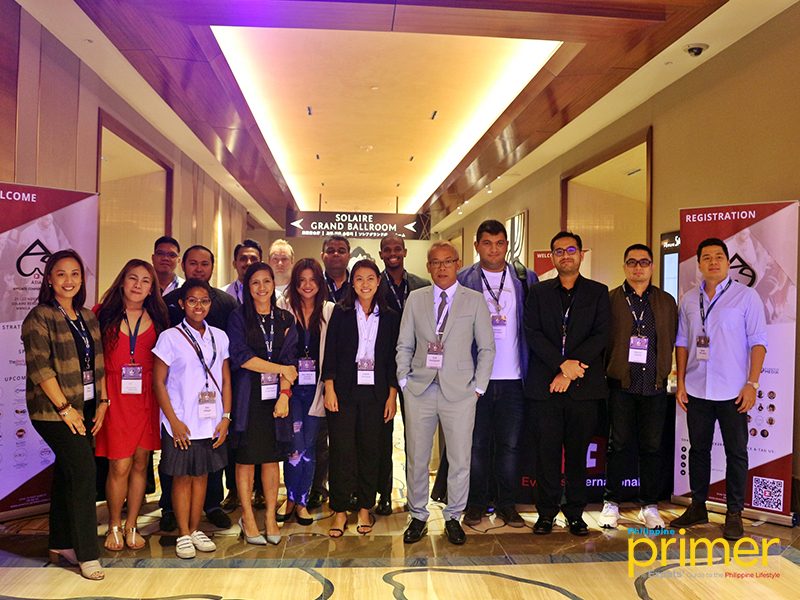 The ACE 2019 Team with the speakers and some of the attendees on the first day.
In this age of online sales, affiliate marketing has become a widely used strategy to reach more audiences. As the Asia Pacific region leads the world online engagements, Eventus International organized ACE 2019 for the first time in the Philippines to share views of the Asian affiliate industry.
Also read: The First Affiliate Conference & Expo in Manila Is Happening in November
Attendees were able to network with other innovative minds from various industries as well as listen to resource speakers from the Philippines and beyond. Presentations with engaging topics and panel discussions were scheduled throughout the two-day event.
Speaker Melissa Francisco, Head of Sales & Business Development SEA for Optimize Media Group presenting a case study on affiliates driving quality site traffic.
A great example was the panel composed of Carlito Antonio Jao, Social Management Director of McCann Worldgroup, Elie Odigie, Digital Marketing and eCommerce Senior Manager of AXA Philippines, Kurt Ebarita, Social Media Manager of Bonsey Jaden Philippines, and Mia Palanca, Social Media & Community Manager of Moneymax Philippines moderated by Carlos Castaño, Head of Sales & Business of Stratuscast Philippines, Inc.
They gave a good prediction to the direction of social media marketing in 2020 by citing the success of the recent 11.11 online sale of Asian eCommerce giants Lazada and Shoppee wherein they monetized on promotions, auction, and selling on mobile live video streaming.
Also read: Business Talk with Ray Alimurung, CEO of Lazada Philippines
The panel pointed out that video content and platforms will continue to boost engagements. With a webspace that is ever-evolving, the audience continues to veer towards content that is easy to consume as well as give them interesting experiences.
"Like how Coca-Cola is entering the content space and is branching out," said Odigie referring to Coke Studio. "The product is very basic but they've leveraged on the interest of their market and bringing out the spirit of the brand instead of just talking about the product."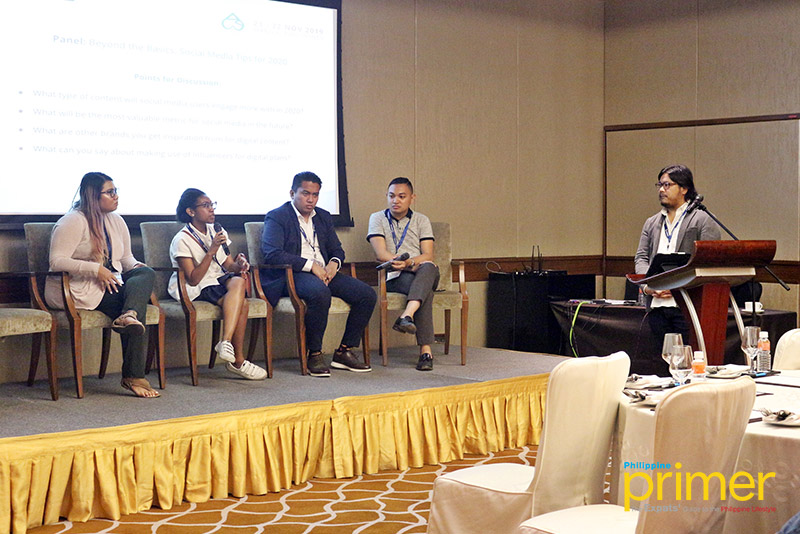 Panelist Elie Odigie answers pre-sent questions with co-co panelists Mia Palanca, Kurt Ebarita, Carlito Jao, and moderator Carload Castaño.
The thought-provoking presentations also woke the interest of the event guests regarding affiliate programs like how Janette Toral, founder of Digital Filipino, talked about working with high-performance content creators in the public and private networks regarding their commissions and onboard incentives.
She spoke of companies offering affiliate programs to the public and how the content creators now are choosing whether to sign up, upgrade into partners, or not at all. As an affiliate and partner to many companies herself, she shared her experiences and pointed out ways companies can offer better programs.
"Trust and accountability are very important," Toral said. "The last thing you want is to offer an affiliate program but have bad customer support because, at the end of the day, it is going to hurt your affiliate and yourself."
Speaker Janette Toral shared about her experience being an affiliate with financial services company Payoneer.
Other speakers included Roy Redd of The Redd Group, Rizal Prasetya of ZALORA Group, Anurag Verma of Zomato Philippines, and Weng Rivera of Booking.com. With the knowledge shared, the event was a stepping point for the different industries to step up and rise to the challenges of connectivity and internet noise.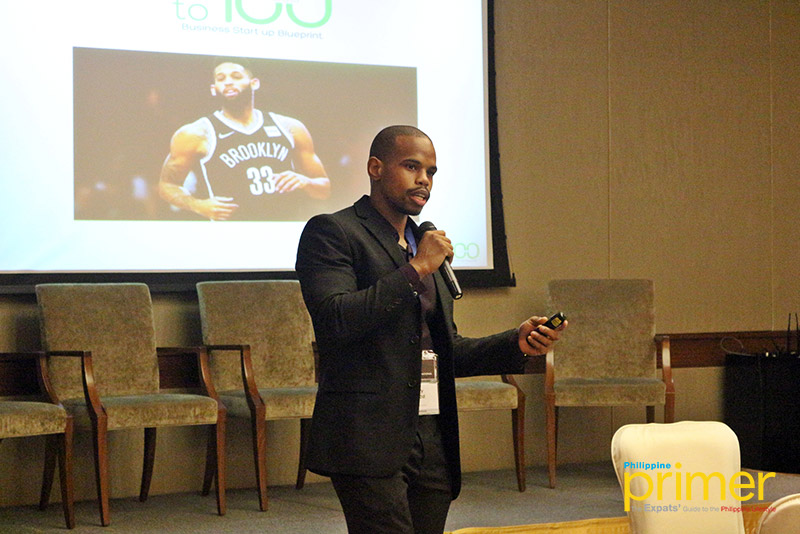 Roy Redd, a motivational speaker and founder of The Redd Group shared how he used to live in his car and how he started making six-figures.
Overall, the event had the right speakers and guests for networking and learning how their respective companies can shape the future of affiliate marketing in Asia.
---
Written by Heloise Diamante