Sam Tsui Celebrates Love and Music at The Gold Jacket Tour in Manila
It was a night of fun and music as Sam Tsui sang the house down at the Manila leg of The Gold Jacket Tour last November 25, 2019.
Presented by PULP Live World, the concert was held at the Skydome, SM North EDSA in Quezon City. The YouTube sensation serenaded his fans with songs old and new, which had everyone in the dome singing and dancing.
Sam Tsui celebrates love and music with his Filipino Samily at The Gold Jacket Tour! 
Opening the concert is Daiyan Trisha, a Malaysian artist, and Youtuber. She began her professional music career in 2014 and has since then been living out her passion in the entertainment industry.
Trisha performed some of her original songs including the recently released Woman as well as her rendition of Taylor Swift and Ariana Grande hits.
Daiyan Trisha opens the concert for Sam Tsui
Sam Tsui kickstarted the night delivering a strong performance of his song "Trust" from the album of the same name. He then proceeded to sing a cover of Bruno Mars' "Uptown Funk" as he continued to hype up the crowd for the show to come.
To everyone's pleasant surprise, Tsui sang his rendition of "Kay Tagal Kitang Hinintay," a song by the OPM band Sponge Cola, which he originally covered with Filipino singer Karylle on his Youtube channel.
Tsui also honored the late Christina Grimmie by performing Nelly's "Just A Dream", a song that he performed with Grimmie prior to her passing. This is also one of the songs that catapulted Tsui into fame.
Of course, included in the setlist is "Gold Jacket," which he co-wrote with his husband and fellow YouTuber, Casey Breves. The song promotes the power of self-expression and how people shouldn't be afraid to be themselves.
The couple also performed a mash-up of Ed Sheeran's "Thinking Out Loud" and Sam Smith's "I'm Not The Only One" and an original song titled "This Promise".
One thing that Tsui wants the members of his "Samily" to take away from the concert is the message of "Gold Jacket"–the titular song to his tour that reminds listeners about the power of being unapologetically you.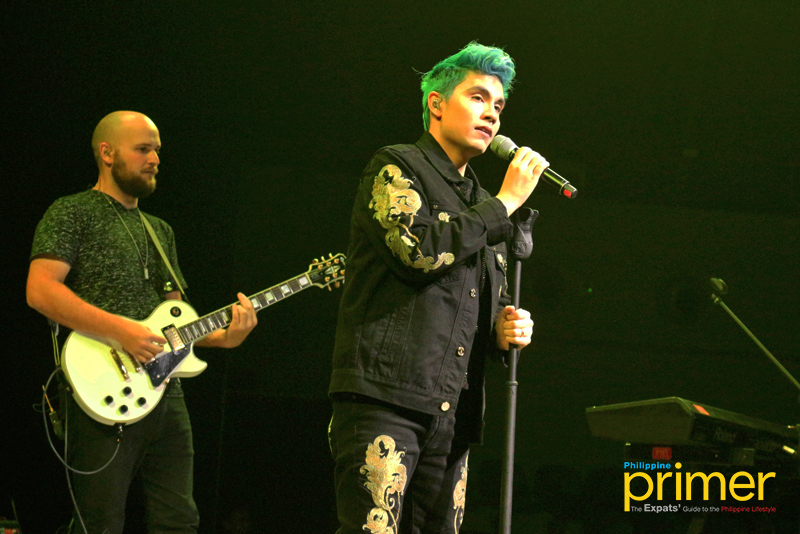 The Gold Jacket Tour set out in Asia with a show in India on November 14. Since then, it has traveled to Malaysia, Singapore, Indonesia, Taiwan, Thailand and of course, the Philippines. The tour is set to continue with a show in Hong Kong and two shows in China.
---
Written by Feliz Grace Bueno