Seikimatsu Blue, MNL48, and Other Highlights at Coslandia 2019
Now in its second year, Coslandia pulls out all the stops to be the ultimate Japanese culture event in the country! Despite the unpredictable weather and the holiday, people came to the event last November 1 to 3, 2019 at the SMX Convention Center, SM Aura.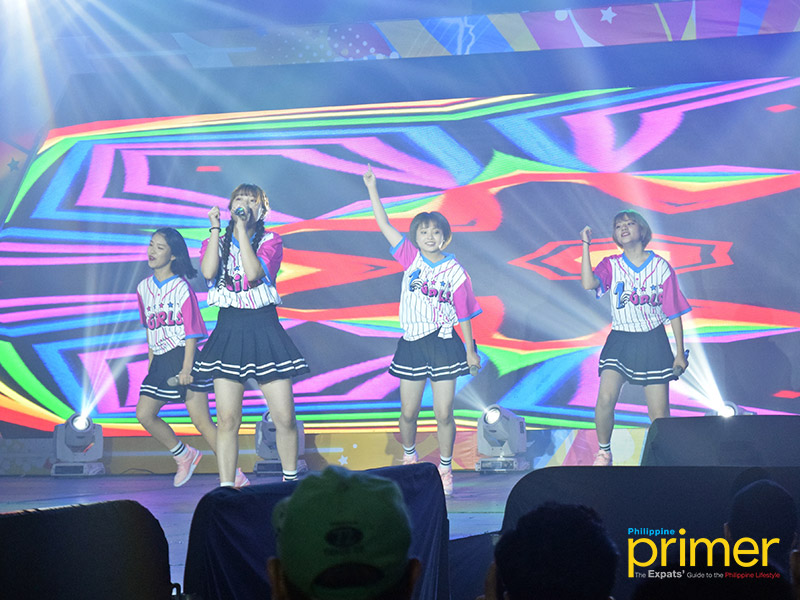 Japanese idol girl group 1-Girls performed high-energy songs for the crowd as well as the official song for the movie Seikimatsu Blue.
The main hall was bustling with merchandise booths selling authentic Japan items, anime merchandise, and memorabilia. There were also booths by partner companies and organizations such as MNL48 for official merchandise and Movie Stars Cafe for passes to their restaurant and exciting events.
There were also booths for activities such as table-top card games, 360 camera area, meet and greet with local cosplayers from the World Cosplay Summit Philippines, and even mini-games with the MNL48 members.
Also read: Coslandia 2019 Schedule Reveals Performances, Screenings, and E-Sports
Two of the most anticipated events during Coslandia 2019 was the attendance of the main cast of the upcoming live-action film adaptation of Seikimatsu Blue from the popular fantasy-supernatural manga series by Shintaro Hirota.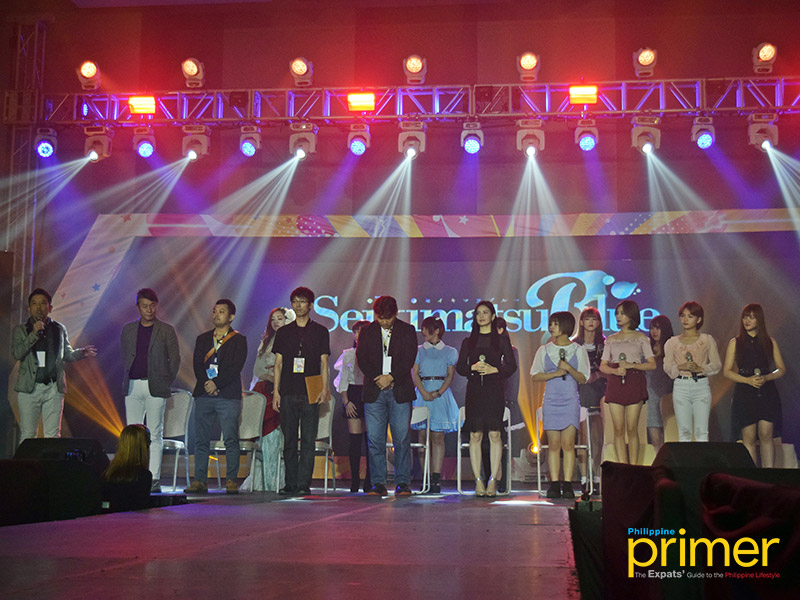 The cast, director of Seikimatsu Blue, and the author and illustrator Shintaro Hirota (4th from left) answer questions regarding the upcoming movie.
Seikimatsu Blue's story begins with a girl named Kousaka, a normal student and her encounter with a strange-shaped monster called "Daiou" after helping her bullied classmate, Toumine, which led to the destruction of the world. The movie is set to be released later this year.
During the film's promotion, the film's director Tetsuya Hashi explained that the manga was set in 1999 when bullying was an unaddressed issue so they wanted to highlight it in the movie along with other personal conflicts of each character.
Also read: MNL48's First-Ever Fan Meet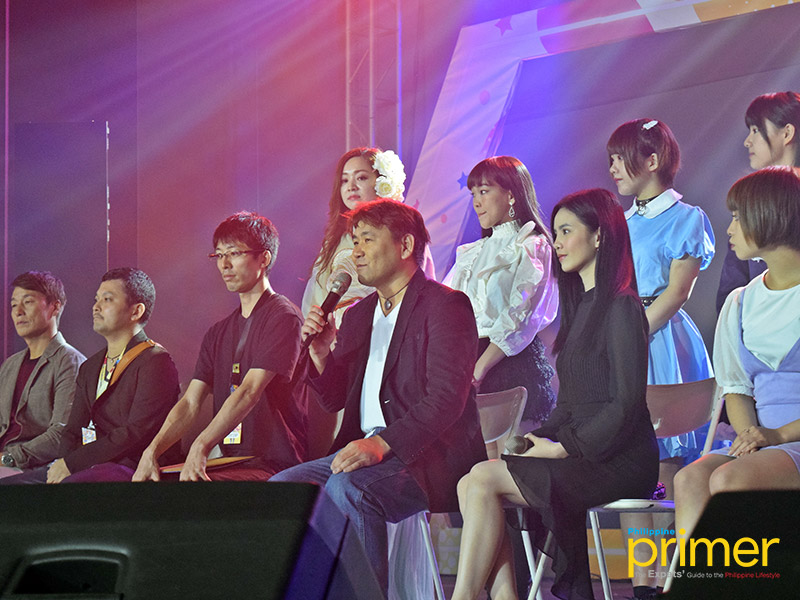 Film director Tetsuya Hashi was also the one who directed the music video for MNL48's Talulot ng Sakura
MNL48 Abby Trinidad, who will play the lead role, aired her gratitude to the cast and staff who supported her despite having the language barrier. Joining Abby are her fellow MNL48 members Brei Binuya, Coleen Trinidad,  and Kaede "Kay" Ishiyama as well as REIRA from the Japanese idol group 1-Girls.
The event concluded its 2nd day with an exclusive mini-concert by MNL48. They performed their hit songs Palusot Ko'y Maybe, Igai ni Mango, Aitakatta-Gustong Makita, Talulot ng Sakura, their recently released Gingham Check, and High Tension.
Meanwhile, fans of Japanese culture, travel, and food are sure to get excited once again as Japan Fiesta 2019 happening this November 9 to 10, SMX Aura is fast approaching! The entrance is free so make sure to register now at japanfiesta.ph
Also read: What to Expect at the Japan Fiesta 2019