Starbucks PH Unveils 2020 Planners and Travel Organizers
Updated as of January 7, 2020: Collection of stickers is extended until January 24, 2020, while redemption of reward is extended until March 24, 2020 at any Starbucks store in the Philippines.
Different brands release planners and journals as the year comes to an end to help you keep up with your new year's resolutions. One of which is arguably the most awaited release of them all–Starbucks' planners and travel organizers.
In Merry Coffee: Starbucks Grand Christmas Launch last October 27, Starbucks Philippines unveiled its Christmas coffee blends as well as the highly anticipated 2020 planners and organizers.
Included in the release are two planners and two organizers that all have eco-leather covers sourced from Spain.
The planners come in Berry Pink and Frost Grey variants with matching suede pouches.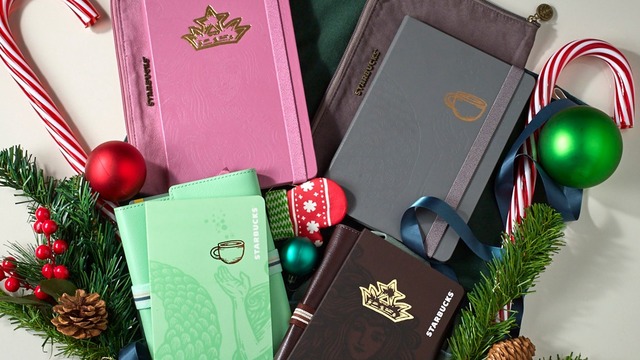 IMAGE Starbucks Philippines
The travel organizers, on the other hand, have Neo Mint green and Coffee brown covers and holders. They all sport the embossed print of the iconic siren from the Starbucks logo.
Another great thing is that the papers used for both the planner and organizer are not only high-quality but also environment-friendly. These come in plain, grid, and dotted pages, which are ideal for people who are into bullet journaling.
You can get your hands on these planners by collecting 18 stickers, which you can get by buying any Tall, Grande, or Venti Starbucks handcrafted drink. Upon ordering, the barista will provide you with a promo card that will serve as your mini ticket to collect the stickers.
Transferring the stickers once they're pasted on your promo card is strictly not allowed. However, you may combine up to two promo cards to claim your chosen planner or travel organizer.
Ready your wallets because sticker collecting starts on November 2 and ends on January 24, 2020, while in-store redemption is until March 24, 2020.
Also read: Bullet Journal or Planner: Which is For You
---
Source: Starbucks Philippines
Image grabbed from Starbucks Philippines