What to Expect at the 11th ManilArt
The 11th ManilArt art fair officially kicked off on October 9, 2019, with a gala night. This year's ManilArt puts emphasis on "Showcasing the Global Filipino Artist," and boasts a variety of paintings, sculptures and even poetry by local artists. 
As the flagship event of the National Commission for Culture and the Arts, ManilArt never ceases to put the spotlight on the world-class talent, skill, and vision of Filipino artists.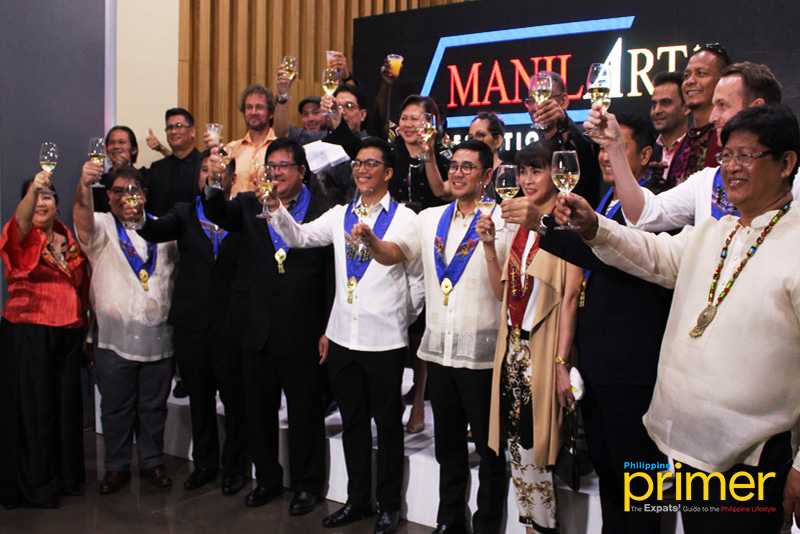 Phenomenal Paintings
This year's ManilArt features artwork from 13 of the country's most prominent Filipino artists and a couple of international artists. Adding to that, there are at least 33 galleries with varied art styles and techniques. This not only makes for an amazing sight to see, but it can also be an educational experience for the guests as they can learn more about different art forms.
"A Very Peaceful Moment" and "Mustard Shawl," Oil on Canvas by Francis Nacion
Astounding Sculptures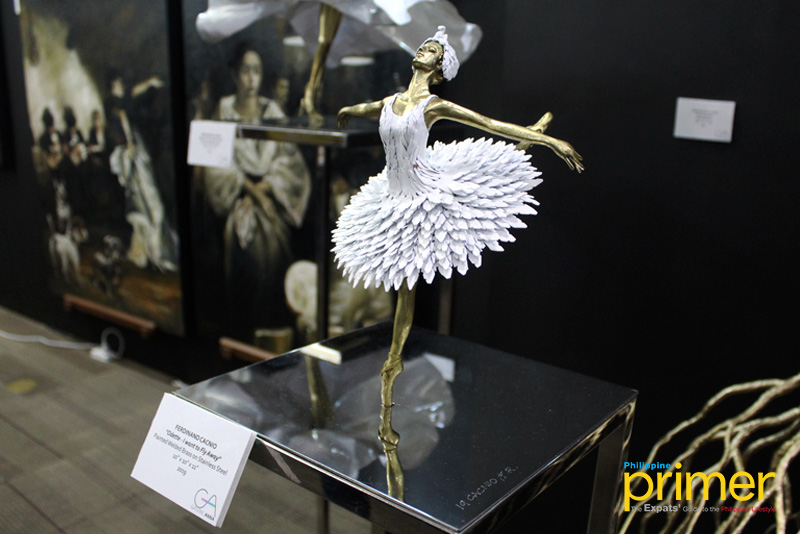 "Odette – I want to Fly Away," Painted Welded Brass on Stainless Steel by Ferdinand Cacnio
Apart from paintings, sculptures of various themes and materials are also presented at ManilArt. These sculptures make for an ideal centerpiece and are quite the sight to see as you walk through the exhibit halls. You'll find sculptures made of glass, brass, and even wood.
Just like the paintings, the sculptures explore Filipino skill and ingenuity that will surely amaze and inspire. 
"Mt. Matumtum," Brass by Carlito Ortega
Photography Workshops
For limited slots only! Learn the basics of low-light photography from Nikon Trailblazer and Ambassador Gab Loste (IG: @gabpolitely) at ManilART'19 (October 13, 3PM). RSVP now via manilartsecretariat@gmail.com.

ManilARTさんの投稿 2019年10月6日日曜日
Photography enthusiasts and those who are interested to learn more about photography are in for a treat! Nikon Ambassadors will host a talk on techniques, tactics and more in the field of photography. Don't forget to bring a camera if you can as it will make learning much easier. Do take note that slots for the workshops are limited so it's best to coordinate with the ManilArt Team to secure your slots. 
Walking Tours
Public school students have something to look forward to as the ManilArt Team holds walking tours around the fair for them. This is an opportunity for the students to not only get to know the many artists of today but also be exposed to the themes embedded in the artwork. The 11th ManilArt sheds light on environmental issues, the meaning of being a Filipino, patriarchy, and conflict just to name a few. 
Awe-inspiring Collaborations and Live Sessions
"Tubig at Apoy" by Kublai Millan and Danny Rayos Del Sol with poetry by Riza Matibag Muyot
The fair is an amazing opportunity for artists to collaborate on showcasing their craft; thus, their work is something you have to see with your own eyes. And if you're lucky, you'll also get the chance to listen to poetry being recited in the area as you marvel at the paintings. There will also be performances and live sketching sessions by the artists.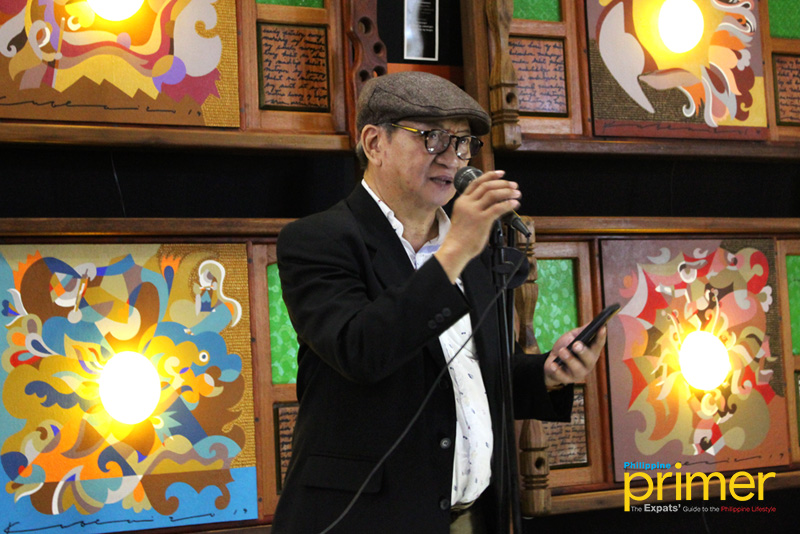 If you're lucky, you might just be able to catch poetry reading sessions at ManilArt 
For more information, you may visit ManilArt's official website and Facebook page. You may also contact them at 0977-807-3369 or e-mail manilartsecretariat@gmail.com.
Event details: 
What: ManilART 2019
Where: SMX Convention Center, 3L SM Aura Premier, Taguig City
When: October 9 to 13, 2019
Ticket information: Php 200 (General Admission); Php 150 (Students, Senior Citizens, and PWDs)
Facebook: facebook.com/manilart
Website: manilart.org