Starbucks Mythical Collection Highlights the Beauty of Mermaids
Starbucks has been well-loved all over the globe for 48 years now. The twin-tailed green and white siren, its popular trademark, serves as the face of the phenomenal brand.
In line with its 48th year celebration, Starbucks Philippines recently released its mythical anniversary collection, highlighting the alluring beauty of sirens.
The mythical collection has a wide variety of items that you can choose from, featuring an image of a charming mermaid with aquatic elements in turquoise blue, gold, and silver designs. Items include tumblers, mugs, bags, pouches, and even a bear siren!
Heed the Siren's call with the mystical Starbucks Anniversary Collection.In all stores for a limited time only. See the complete collection here: http://bit.ly/AnniversaryCollectionPH📷: Starbucks Singapore
For those who are always on the go, the 16oz Siren Under the Sea SS Tumbler (Php 1,495) and the 12oz Siren with Crown Mug (Php 1,395) are a handy container for your beverages.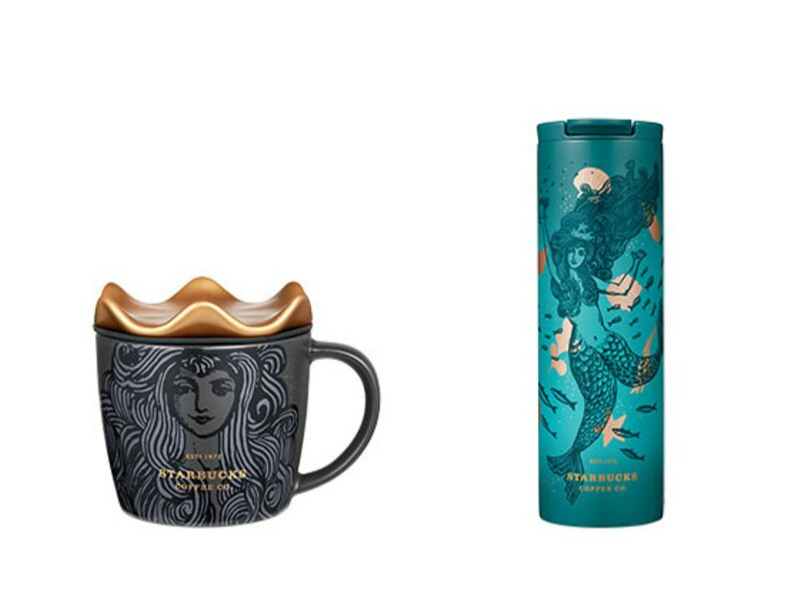 Another you can avail is the Anniversary Siren Loqi Bag (Php 595), a reusable bag that is ideal to pair with almost any outfit.
Also, they offer a special item for the little ones—the adorable Bear Siren (Php 1,495).
If you're interested to purchase one of these products, the mythical anniversary collection is available at all Starbucks branches nationwide—for a limited time only!
For more information, visit their Facebook page Starbucks Philippines or their website www.starbucks.ph.
---
Images grabbed from Starbucks Philippines