Cebu Pacific's New In-Flight Meals Include Filipino and Vegetarian Dishes
If you're not much of a fan of in-flight meals, Cebu Pacific's new selection might just turn you into someone who looks forward to stuffing oneself while you're altitudes high above the clouds!
Traveling by plane can be tiring—especially those that take more than a day—but there's nothing worse than seeing below average in-flight meals.
Also read: Tips to Survive Long-Haul Flights
Fortunately, Cebu Pacific is lessening such situations with their new in-flight CEB Meals. The new selection includes the forefront of Filipino meals, such as Beef Adobo, Beef Salpicao, Lechon Paksiw, and Pinoy Spaghetti.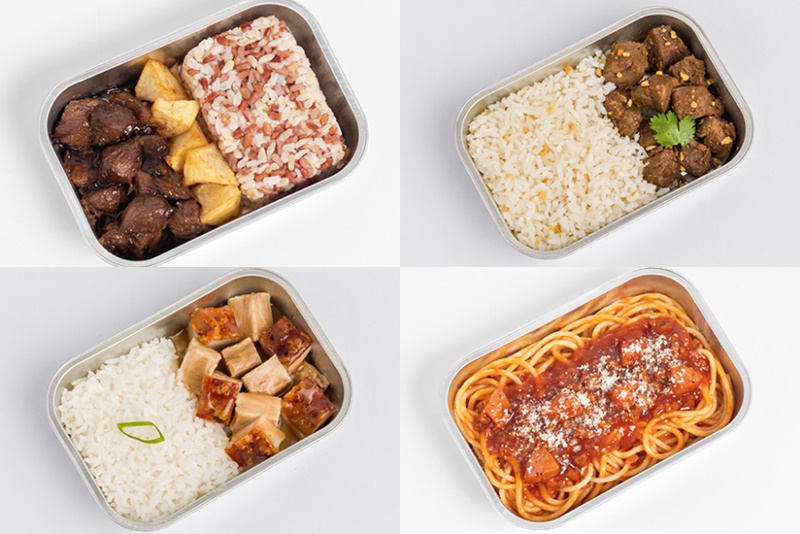 Beef Adobo and Beef Salpicao are available for all flights outside the Philippines. The same goes for Lechon Paksiw, but flights en route to Dubai, Sydney, Melbourne, and flights departing Clark do not offer this meal.
Additionally, Pinoy Spaghetti is not up for purchase for Cebgo (DG) flights.
Also read: 7 Important Airplane Etiquette Rules
Apart from Filipino dishes, you may also opt to order Hainanese Chicken Rice, Spam Nori, Char Siu Chicken, Squid in Oyster Sauce, Fish Fillet in Black Bean Sauce, Chicken Yakisoba, and Chicken and Mushroom Pasta.
Further, they have sandwiches like the Crabby Salad Sandwich, Roasted Chicken Sandwich with Spinach, Fish Pesto Sandwich, and Lechon Manok Burrito.
Vegetarians are in for a treat because they have the Veggie Pesto Sandwich and Deluxe Egg Sandwich.
Also read: Cebu Pacific Launches Three New Routes from Clark
To make sure that you get the food that you want, pre-order online at least 24 hours before your flight.
Also read: Cebu Pacific Announces New Cebu-Busuanga Route
---
Source: Cebu Pacific
Images grabbed from Cebu Pacific