ManilART Features the Global Filipino Artist on its 11th Year
For its 11th year, ManilART focuses on "Showcasing the Global Filipino Artist" from the nation's vibrant past leading up to its future.
Also read: Witness World-Class Filipino Art at the 11th ManilART
This is in line with the theme "Building a Nation, One Exhibit at a Time" of the National Commission for Culture and the Arts (NCCA) for Museums and Galleries Month.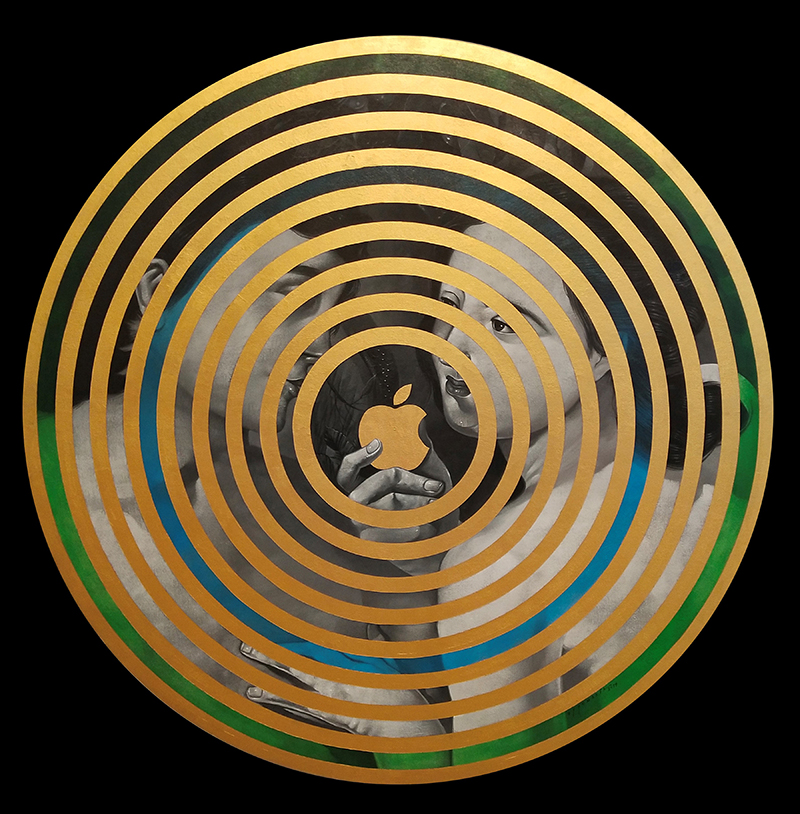 WILFREDO OFFEMARIA First Byte – The Fall of Man series
The theme started out as environmental and sustainability-oriented but eventually took up a more encompassing stance, shared ManilART Fair Director Tess Rayos Del Sol.
"Many of our homegrown artists are making a mark globally at competitions and major international fairs. They help tell the story of the Filipino struggle to define our national identity," she said.
For this, ManilART pushes towards the right direction, gathering art enthusiasts, exhibitors, and practitioners to contribute to the cultural conversation.
Environmental accounts and OFW diaspora
So much can be conveyed through art—not just in the discovery of what it means to be Filipino, but also as a protest against issues from conflict to corruption and poverty to patriarchy.
Slated to unveil a large-scale painting is master painter Romulo "Mulong" Galiciano. He created a piece that tackles climate change in his signature art style, which merges classical and contemporary techniques.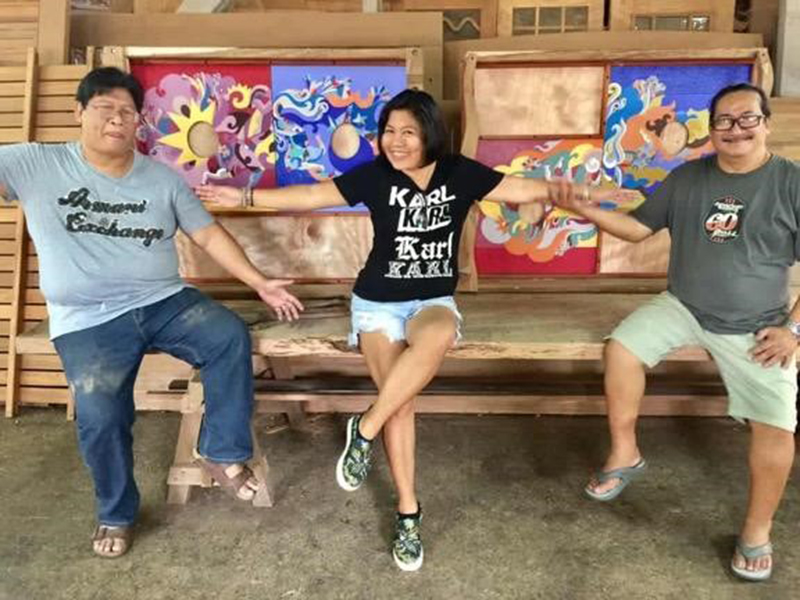 From Left to Right: Danny Rayos Del Sol, Riza Muyot, Agi Pagkatipunan
The much-anticipated VIP Lounge will shed light on the issue of the Overseas Filipino Worker (OFW) diaspora. Susanito Sarnate and Anthony Palomo will collaborate for the installation.
Sarnate, who hails from Negros Occidental, is a clay and terracotta sculptor. Meanwhile, Palomo is a Batangas-based painter who has mastered acrylic, oil, and watercolor media. These two artists will create art that shows the OFW experience from their moments before departure to their gaze into the future.
Going beyond the limits of mixed media collaboration
This year's installment of ManilART also takes inspiration from the ancient East Asian tradition where painters, poets, and calligraphers would gather to create remarkable multimedia artwork.
Titled "Dungaw," the show is a collaboration among ManilART curator and ostrich egg sculptor Danny Rayos del Sol, sculptor Agi Pagkatipunan, painter-sculptor Kublai Millan, and poet Riza Muyot. The result will be interactive multimedia pieces that the viewers can check.
Poems will be translated into different Filipino languages, which do not only represent the ethnic groups in the country but also the backgrounds each artist hails from—whereas Muyot and Milan from Davao, Pagkatipunan from Rizal, and Rayos del Sol from Taguig.
ManilART's curated activities and festivities
As part of NCCA's Museums and Galleries Month that is held every October pursuant to Presidential Proclamation No. 798, Tess Rayos del Sol assures that they will continue to hold exhibits, performances, walking tours, and forums. But of course, with something different to look forward to each year!
Rayos del Sol further elaborated on its art education programs: "ManilART continues its advocacy to give students, families, teachers curated programs for learning. Public school students will be given a free walking art tour by the ManilART team of Facilitators."
ManilART has also collaborated with the country's premier art school, the Philippine High School for the Arts, for a day of seminars for the public school teachers of Taguig.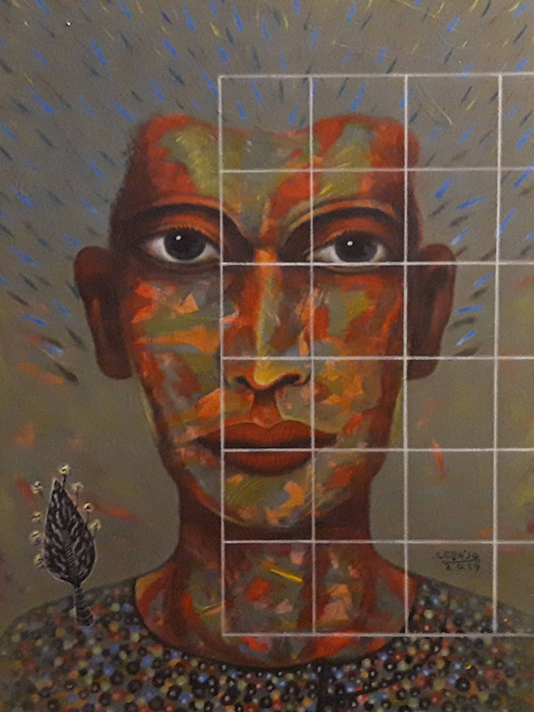 Master surrealist Raul Lebajo's "diamond queen acrylic on canvas 48×36 2019"
In partnership with Manila Bulletin, ManilART will also host the first Art of Red, an annual fundraising event for the Philippine Red Cross.
This year's participating galleries are as follows:
Galerie Francesca
Dave Art Gallery
ManilART Foundation
Incorporated
Legacy Art Gallery
Annual Sculpture Review
Singapore Contemporary Arts Society
Galerie Raphael
Galleria Nicolas
Gallery Nine
Canvas
371 Art Space
Arte Pintura
Galerie Roberto
AC888
Renaissance Gallery
Galerie Anna
Blanc
Artery Manila
PASPI
Paseo Gallery
Art for Space
Galerie Y
ArtFarm
Artes Orientes
Art Circle
Quattrocento Gallery
Artologist
Ysobel Art Gallery
Artphile by CMG
Galerie Artes
Art Anton
Espacio Manila
ManilART 2019 will run from October 9 to 13, 2019 at the SMX Convention Center, SM Aura Premier, Taguig City. They are having their invitational opening on October 9 but will be open to the public from October 10 to 13.
Details
What: ManilART 2019
Where: SMX Convention Center, 3L SM Aura Premier, Taguig City
When: October 9 to 13, 2019
Contact: 0977-807-3369
Email: manilartsecretariat@gmail.com
Ticket information: Php 200; tickets are available at Ticketbooth.ph.
Facebook: facebook.com/manilart
Website: manilart.org
---
Source: ManilART's official press release.
Images courtesy of ManilART.