5 Handcrafted Fashion Brands by Filipino Communities
Like the intricate textile patterns of the keepers of the land, the Philippines is weaved together by over a hundred ethno-linguistic groups that make up the identity of the country.
Each community's heritage is sewn through different colors and patterns of not only fabrics but all the crafts stamped with Filipino history, passion, and creativity. This proves the artistry of Filipinos that are now more often exhibited by high fashion brands, which incorporate local designs to clothing, accessories, and bags.
Be one with the community by checking out our personal list of fashion brands handcrafted by local communities throughout the Philippines!
Hinabi.ph
To support the Alangan Tribe of Paitan in Oriental Mindoro, #TubongMindoro, the people who formed Hinabi.ph, made it their goal to help the tribe by buying their products. Among these are Nito jewelry cases, jars, and handcrafted rattan backpacks and sling bags that are light, durable, and fashionable at the same time.
With every product's native and sophisticated allure, surely these will suit the taste of the fashionable, not only in the Philippines but also in the international scene.
Facebook: facebook.com/hinabi.ph
Instagram: instagram.com/hinabi.ph
Email: hinabi.ph@gmail.com
AKABA
Traditional colors are now handwoven through backpacks—thanks to AKABA.
Embodying the spirit of bayanihan, AKABA is the product of a collaboration between various local communities and the AKABA company itself. By partnering with weavers from Ilocos, Basilan, Isabela Province, Zamboanga, Sulu, and Oriental Mindoro, AKABA also supports craftsmen and local merchants by purchasing from them.
With intricate patterns stamped on every bag, beach trips and travels to destinations around the globe are sure to leave a mark to every person you'll meet.
Physical stores can be found in Eastwood Mall, Glorietta 3, U.P. Town Center, SM North Edsa, Alabang Town Center, and Evia Lifestyle Center. 
Facebook: facebook.com/akabaco
Instagram: instagram.com/akabaco
Email: info@akaba.co
Rowilda's Loomweaving
Handwoven by the artistic weavers of Rowilda's Loom Weaving Factory in Brgy. Camangaan in Vigan, the inabel catches the eyes of passersby with its multicolor material. These products are known for their strong and colorful material that produces a beautiful ensemble of fabrics, which are then exported to Manila and made into fashion attires and accessories.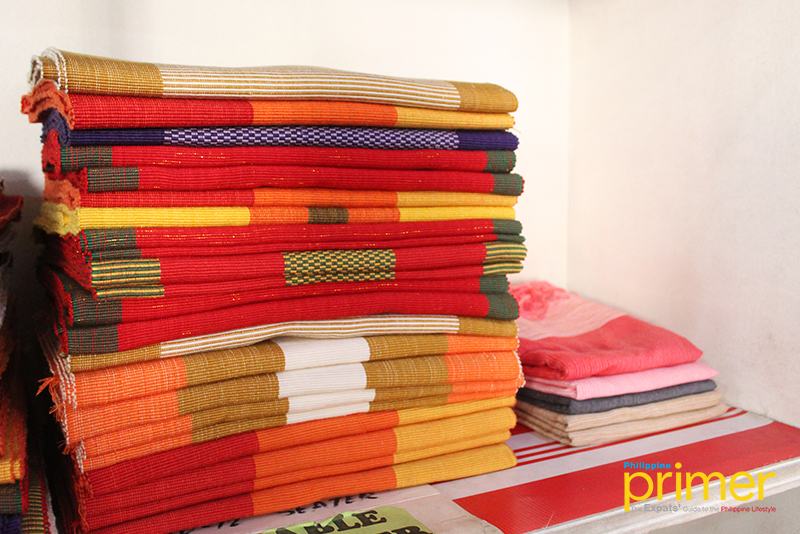 The inabel or handwoven products are available at Rowilda's showroom along Calle Crisologo in Vigan, Ilocos Sur
One of their partners is Kultura, known for its patronage of local products, often seen at SM Department Stores nationwide.
Also read: VIGAN TRAVEL: Rowilda's Factory Continues the Century-Old Practice of Loom Weaving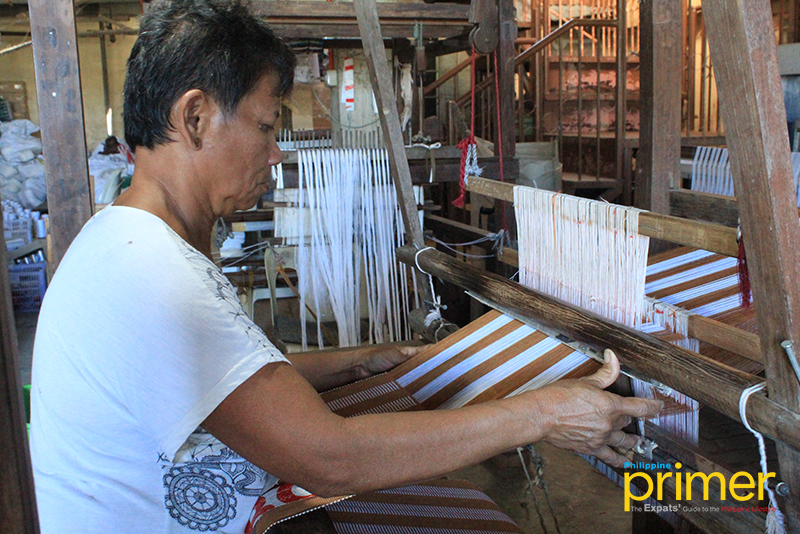 One of Rowilda's weavers working professionally on the traditional handloom
This abel or weaving factory is currently composed of 25 weavers who either use the loom inside their private homes or inside the factory, making abel a huge part of their livelihood.
Contact: 077-722-6734 / 0917-367-3911
Website: rowildasloomweaving.com
Email: rowildas@yahoo.com
Creative Hub
Wanting to have a piece of heaven's beloved that is Batanes with you? Creative Hub, one of the most interesting places to visit in Batanes, is where you'll find all sorts of souvenirs, paintings, trinkets, and memorabilia—featuring the creativity and identity of Ivatan artists!
Backpacks and bags handmade by Ivatan artists will draw the eyes of anyone who'll see for its uniqueness.
They also sell handpainted shirts and their most recent #WearYourTribe and Baybayin collection. All these collectibles can be delivered for you from Batanes for a fee.
Also read: Creative Hub in Basco, Batanes: Of Handwritten Letters and Ivatan Artistry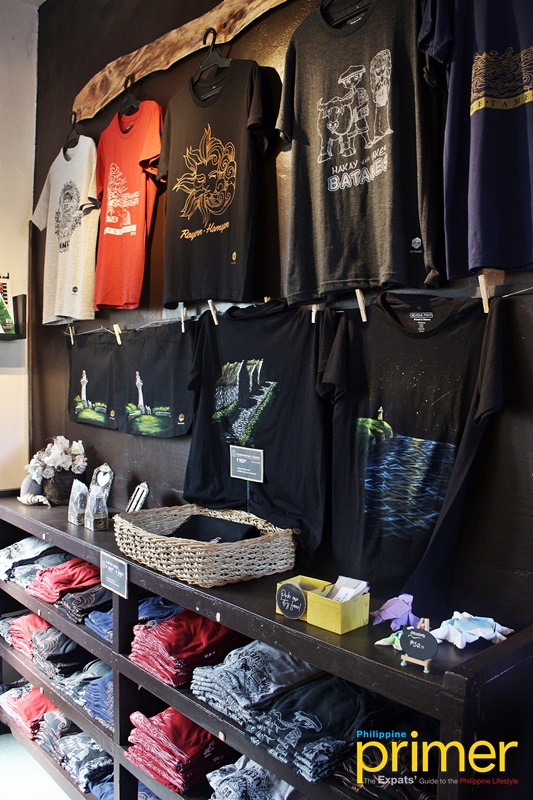 Shirts start at Php 800+
Facebook: facebook.com/mxcreativehub
Instagram: instagram.com/creative_hub.ph
Email: mxcreativehub@gmail.com
Handcrafted by Harl's
Leather has been one of the top fashion choices for centuries now, and it still hasn't gone out of style. Luckily, Handcrafted by Harl's boasts high-quality, sustainable leather products, ensuring a minimized carbon footprint!
Tribal bag for your everyday essentials.*📸credits to @sofadesigninstitute students.#SoFAbulous #creativeminds …
Established in 2014, the brand aims to promote Filipino artistry and craftsmanship. They make leather wallets, belts, bags, accessories, and even homeware such as stools and clocks. They use genuine "rugged" type full-grain leather, and each of their products has their own uniqueness to them.
join us again in Festival Mall activity center, Apr 23 to May 3 😇.#festivalmall #alabang #genuineleather #handmade…
What made it even more special is that Handcrafted by Harl's is powered by extraordinary, differently-abled people who are more than capable of practicing their crafts.
Address: A.Venue Mall, Makati City
Email: handcraftedbyharls@gmail.com
Facebook: facebook.com/handcraftedbyharls
Website: handcraftedbyharls.com
With all these local fashion brands making a way to the heart of the Philippines, it is about time to have the Filipino local artistry to reemerge like never before!
---
Featured image grabbed from Hinabi.ph and AKABA.
Written by Chin Sanigan