Creative Hub in Basco, Batanes: Of Handwritten Letters and Ivatan Artistry
Unknown to many, Batanes has some of the most interesting places where Ivatan artistry is best exhibited. Galleries are scattered in the province, mostly taking inspiration from the late Ivatan visual artist Pacita Abad, as well as the works of the many Ivatan craftsmen and designers currently taking the same path.
Creative Hub, located in Basco town proper, is one place where you can find all sorts of souvenirs, paintings, trinkets, and memorabilia featuring the creativity and identity of Ivatan artists!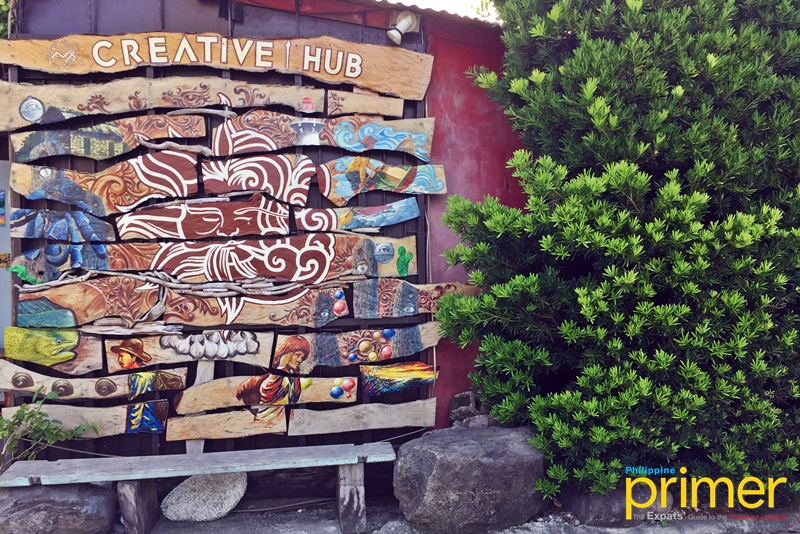 Find this place along the National Road!
Upon entering, you will be welcomed by the Raywen-Hamyan Gallery, where several paintings depicting the daily lives of Ivatans backdropped against the beautiful landscapes of the island are displayed.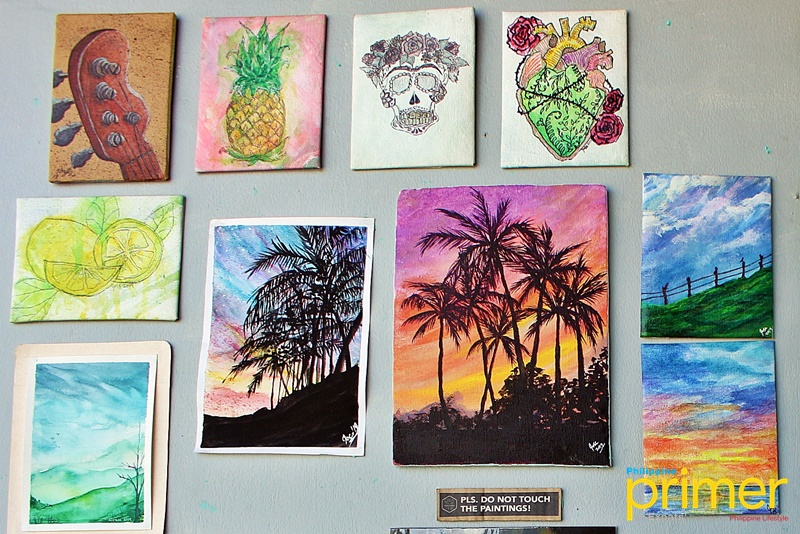 The paintings serve as the artists' portfolio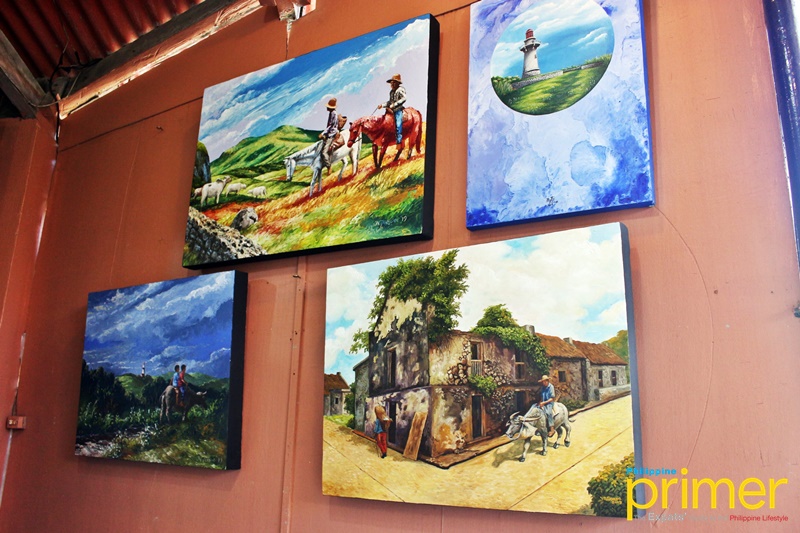 Paintings exhibited depict the lives of Ivatans
Deeper inside, an onslaught of souvenirs can be found. Handpainted t-shirts with unique designs, some featuring the stone houses in Sabtang, will surely suit the modern taste of anyone visiting.
Some of Creative Hub's t-shirts can even rival those in Manila with statements like, "We Tame the Sea" printed.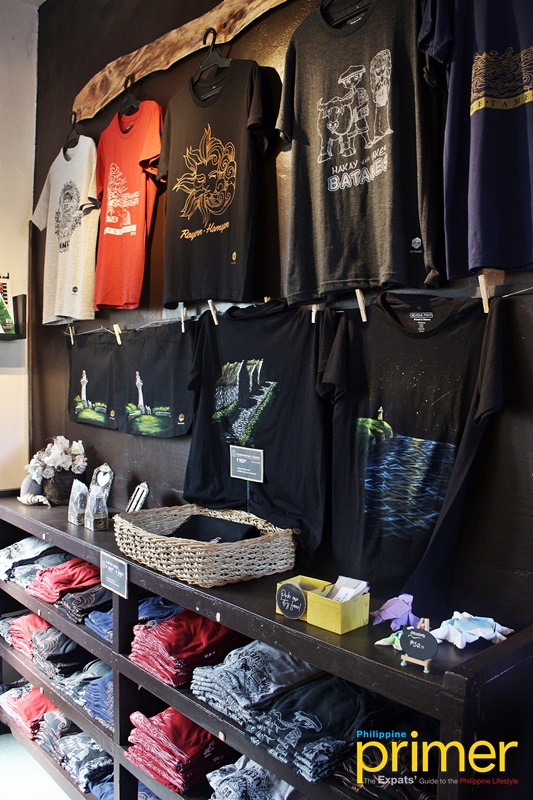 T-shirts start at Php 800
Keychains and ref magnets are popular souvenirs, but those in Creative Hub might just be the most adorable you'll ever see!
The Ivatans sure have a way to express their creativity with designs ranging from lighthouses and stone houses to characters wearing a vakul.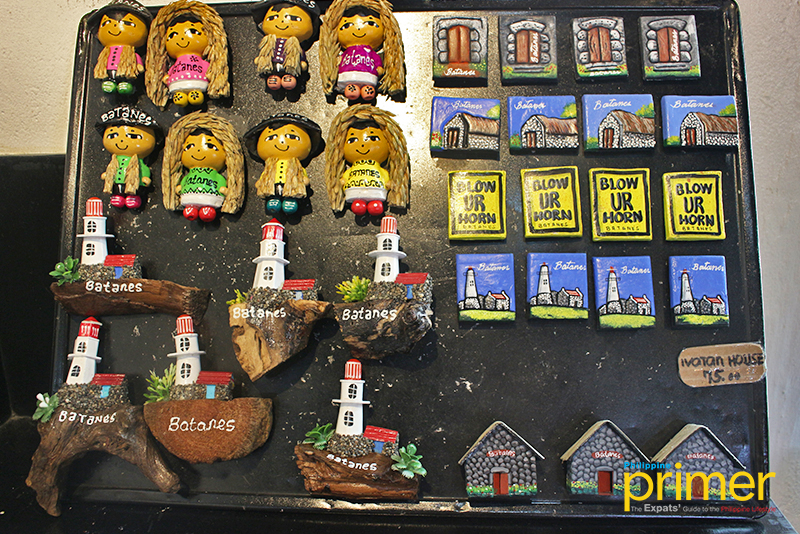 Ref magnets are priced from Php 20 to Php 150
Creative Hub is also a haven for the old soul as they bring back handwritten letters by letting you send postcards, just like the old times. You can write your messages at the store. They even have a typewriter, which you can also use when inked!
A postman collects the letters every Monday. These will then be sent to your loved ones, locally or internationally, who can receive it at least a month after sending.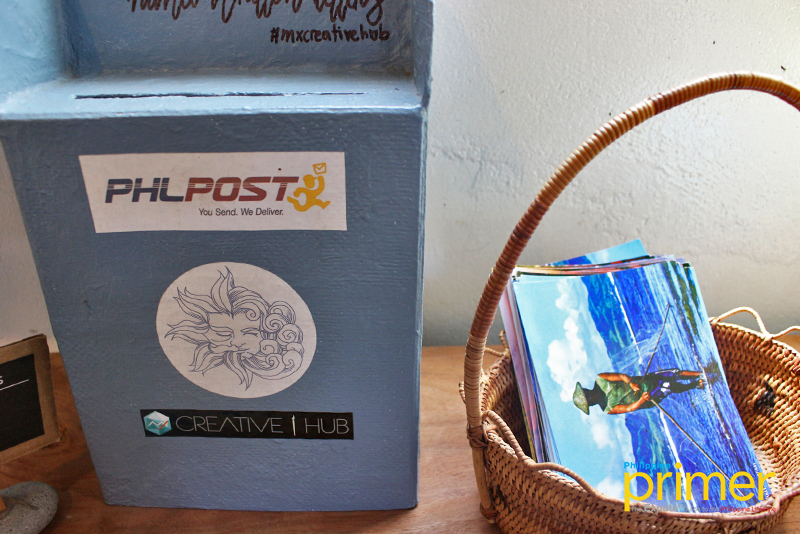 For a minimum of Php 30, you may send postcards to your loved ones locally!
Stationeries and art materials can also be found inside like stickers, sketchbooks, paints, and paintbrushes.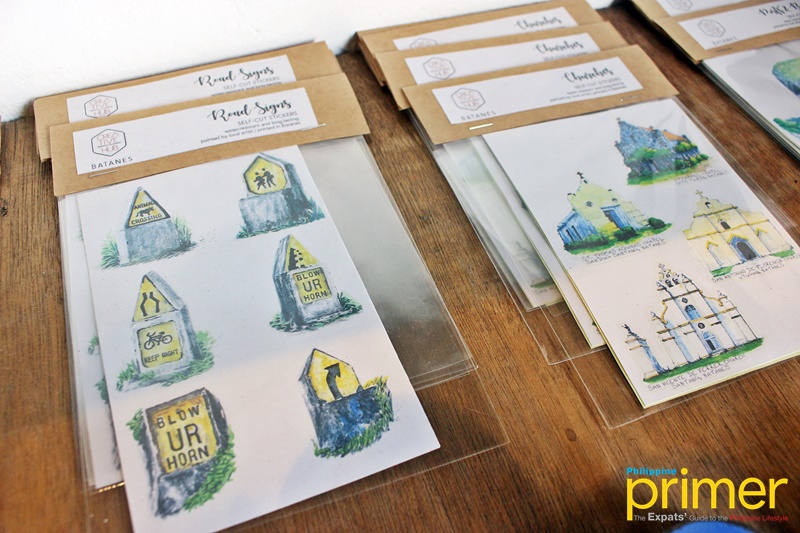 Even these self-cut stickers are illustrations of Batanes' symbols and landmarks
Sketchbooks range from Php 150 to Php 1,000
With a goal to establish a place that will let artists and art enthusiasts pursue their creative passion freely, founders Xavier and Michelle Abelador, indeed paved the way to exhibit Ivatan pride and identity through the Creative Hub.
How to get here:
From the Basco Municipal Hall, take the National Road heading to Abad St. You will find Creative Hub beside Shanedel's Inn.
The easiest way to get to Creative Hub is via tricycle. You may call the Basco Tricycle Operators and Drivers Association (BATODA) at 0929-703-8404 and ask them to take you to Creative Hub. This will cost you Php 60 per ride.
---
This first appeared in Philippine Primer magazine's August issue.
You might also like...