Metrobank Holds 6th Annual Golf Tournament for Clients in Cebu
Celebrating a stronger partnership with Japanese corporate clients, Metropolitan Bank & Trust Co. (Metrobank) recently held its highly-anticipated and well-attended Annual Golf Tournament at the Cebu Country Club.
Now on its sixth edition, Metrobank's annual golf tournament is a part of the bank's continuous effort to promote recreational gatherings for its esteemed partners in Cebu—the Queen City of the South.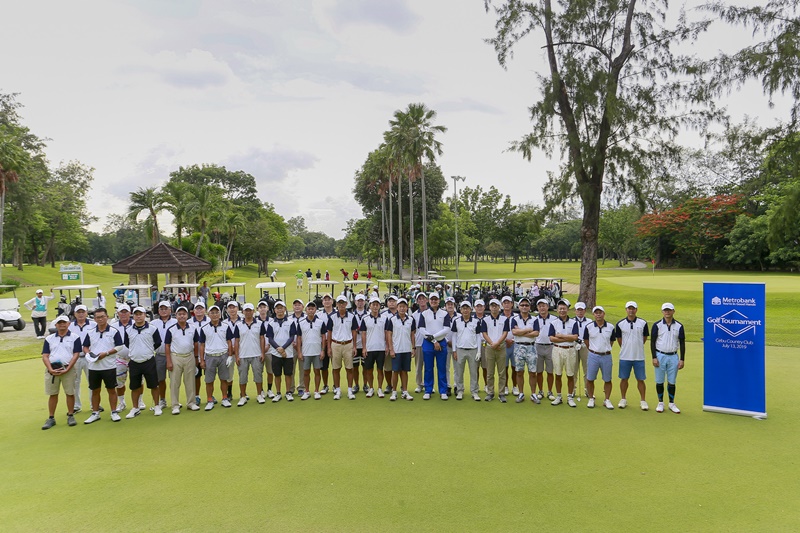 Metrobank's Annual Golf Tournament in Cebu was attended by esteemed guests and golf players
The event was made more special as the bank recently launched its latest branding campaign, Meaningful Banking, to reiterate its commitment to deliver not just meaningful services but also delightful experiences to its clients.
Staying true to this, the tournament's grand champion of Class A was awarded a luxurious vacation package in Anantara Hotel and Resorts, Phuket, Thailand courtesy of Metrobank.
As one of the leading universal banks in the country, Metrobank has a meaningful partnership with Japanese businesses and key industry players. Particularly in Cebu City, Metrobank strives to fortify and grow its partnerships via its regional Japan Desk, supported by a team of Japanese consultants.
Cebu is one of the major destinations of direct foreign investors specifically for manufacturing and service-oriented companies. 
Metrobank's Cebu-based facility, which is strongly backed by the head office in Manila, further helps its clients to conduct their local operations and expansions with ease. Likewise, the bank has a wide branch and ATM networks in the city.
"Anchored on our promise to foster and provide Meaningful Banking, we aim to move, change, and grow together with our Japanese clients here in Cebu. We will support them in every step of the way, as they scale up their businesses. This golf tournament is just one way we demonstrate this commitment outside the usual banking solutions" said Metrobank Corporate Banking Group Head Anthony Ocampo.
Since 1996, Metrobank has been developing alliances with businesses from Japan, including the Japan Bank for International Cooperation, Japan Finance Corporation, and 65 other major Japanese financial institutions.
In the same year, Metrobank became the first local bank to be granted a license to operate in Tokyo and Osaka by the Ministry of Finance.
---
Source: Metrobank's official press release
Images courtesy of Metrobank