YOYO Philippines PopStar Influencer Platform Celebrates First Year Anniversary
As we all know, social media has changed the game in the marketing industry, making a way for companies and content creators to earn money, reach more audiences, and connect with different brands in a swift way.
Tech start-up YOYO Philippines, Inc.'s influencer marketing platform, PopStar, is a platform where micro-influencers or content creators can connect with various brands and work together. Influencers may join different campaigns to their heart's content and earn extra income through this platform.
Last July 25, PopStar Philippines celebrated its first-year anniversary through a fun gathering at KMC Net Quad, BGC, which was attended by numerous micro-influencers under PopStar.
YOYO Philippines PopStar team
In PopStar, micro-influencers who create different media content can register to PopStar using their social media platform, either Facebook, Instagram, or Youtube, which they can use to influence their followers and gather brand sponsors.
"[PopStar] is our way to help influencers because most of our content creators are micro-influencers who are just emerging in social media. We want to help them grow their net worth, we want them to improve their craft and skills. When we grow, they also grow," said YOYO Philippines Marketing Communications and PR Team Lead Kara Flores.
With the theme "Colorful White", PopStar Philippines gathered numerous PopStar influencers all over the country dressed in white to show their appreciation and gratitude for the successful one year of the PopStar platform.
PopStar's partner brands such as Kirin Ichiban, Tochi Cookies, Ellana Mineral Cosmetics, Sasa, Pocky, Superfood Grocer, HG Skin MNL, Baby Doll Korea, and Stage Chic were also present with their unique booths.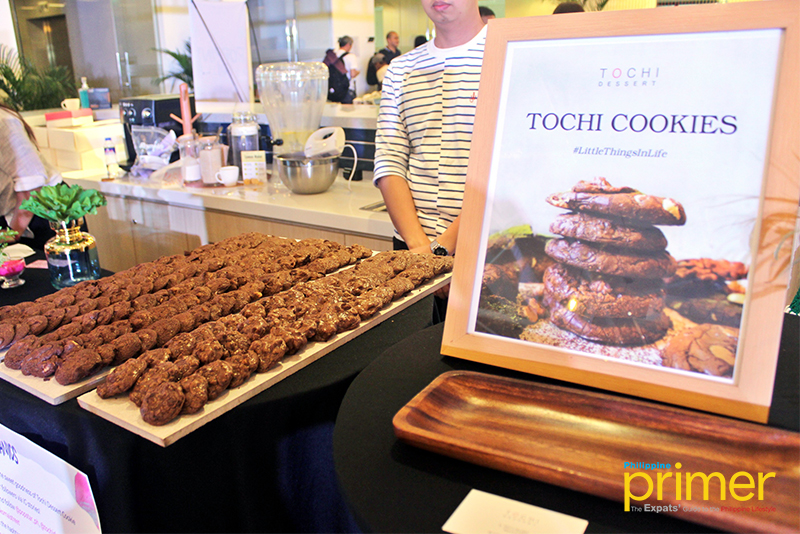 Tochi Cookies
The celebration started with an exciting activity wherein influencers were given time to complete all eight tasks from the brand sponsors' stations to win prizes in the raffle draw.
Some of the tasks required influencers to use their social media and share the brand's products online.
There was a designated photoshoot area where influencers had their photo taken with cool backgrounds and props courtesy of the brand sponsors.
PopStar Influencer Mobile App
As they reach their first milestone, YOYO Philippines has officially launched its new PopStar Influencer mobile app.
This application is the mobile version of their platform, which is a more convenient and accessible way to connect their micro-influencers to their partner brands.
YOYO Philippines's PopStar Product Owner and Creative Director Marius Ladio II talked about the PopStar mobile application
"For the last 12 months, our PopStars can only access (the platform) via laptop. To be more convenient and accessible for them, that's why our web developers have to learn from scratch how to create an app. It's an app version for their influencers and clients that can be accessed even on the go," Kara Flores explained.
IMAGE YOYO Philippines
With the fast-changing trend in social media influencing, the PopStar Mobile Application ensures micro-influencers and brands of a more convenient way of market influencing wherever they go.
For more information about YOYO Philippines' PopStar, visit their website at yoyo-holdings.com. For those who are interested in PopStar, you may register via the PopStar website at www.pop-star.me or download their mobile application on Andriod Playstore and Apple Store.
---
Written by Deneca Ordinanza