Experience the Boracay Nightlife With These Top-Rated Bars
What comes to mind when the island of Boracay is mentioned? Probably along with images of its powdery white sands and newly-rehabilitated waters is its ever famous night scene and party life.
And despite having been hit with new sets of rules and regulations that came along its months-long redevelopment, the Boracay nightlife didn't dampen.
So if you're looking to experience the island's famed nightlife, here are some top-rated bars to get you started!
Adlaw Bar
Asya Premier Suites, Sitio Cagban, Brgy. Manoc-Manoc, Boracay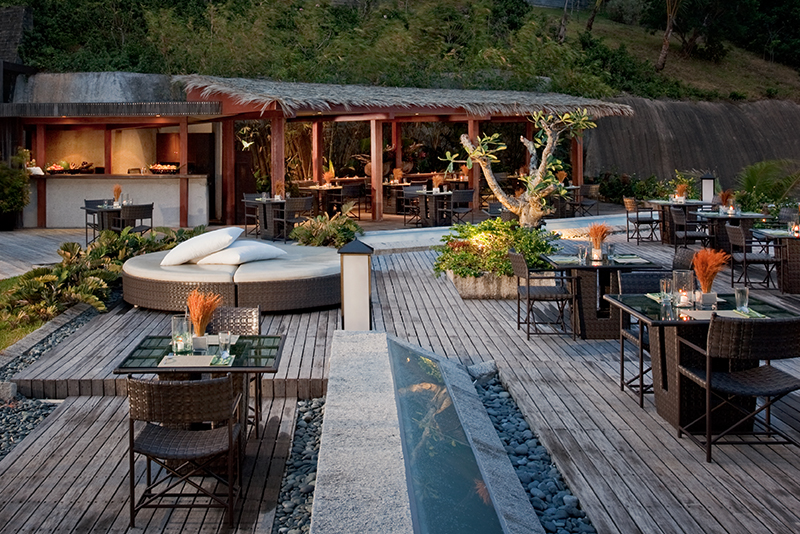 IMAGE Asya Premier Suites
Inside one of the most private and lush resorts in Boracay is an equally luxurious bar. Adlaw, meaning sun in Visayan, serves handcrafted tropical cocktails and extensive bottles of premium wines and spirits perfect for a happy hour that overlooks the beautiful beach of Boracay.
Business Hours: 3 p.m. to 10 p.m.
Contact: 036-288-1790
Website: asyapremier-boracay.com
Facebook: facebook.com/asya.premierboracay
Also read: Asya Premier Suites in Boracay Gives An All-New Meaning to Romance and Luxury
Epic Boracay
Beachfront, D'Mall, Station 2, Boracay
Epic Boracay has already established itself as one of the island's go-to when it comes to both nightlife and casual dining. Established in 2010 by some of Metro Manila's most exclusive clubs, Epic boasts of having one of the longest happy hours on the island, beginning at 12 noon!
Business Hours: 11 a.m. to 3 a.m.
Website: epicboracay.com 
Facebook: facebook.com/epicboracay
Also read: Epic Boracay: Serving World-Class Beach Cuisine and Longest Happy Hour on the Island
Star Lounge
The District Boracay, Station 2, Brgy. Balabag, Boracay Island, Malay, Aklan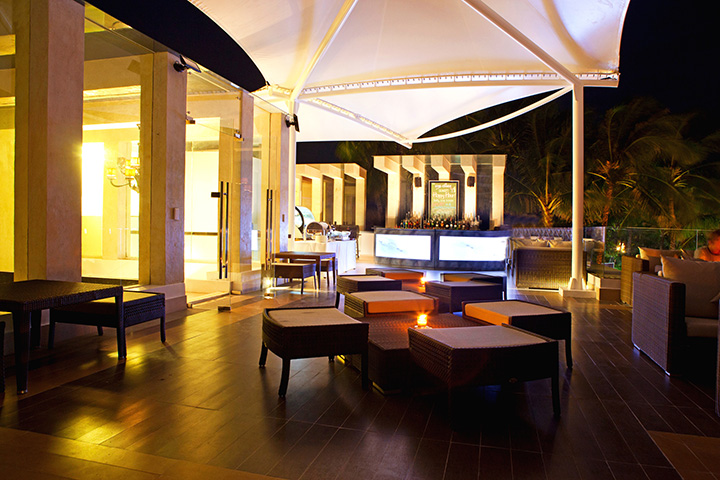 IMAGE The District Boracay
On the roof deck of The District Boracay is Star Lounge, an al-fresco bar and restaurant serving cocktails and grilled dishes—a foolproof combination to end a nice day on the beach. Bonus: it overlooks the White Beach!
Business Hours: 5 p.m. to 12 a.m.
Website: http://www.thedistrictboracay.com/
Facebook: https://www.facebook.com/TheDistrictBoracay
Also read: The District Boracay Offers Sumptuous Feasts In-House
+36 Bar Lounge
The Lind Boracay, White Beach, Station 1, Boracay Island, Malay, Aklan
Cleverly named after the island's area code, +36 is a lobby lounge and bar inside the extravagant The Lind Boracay. Aside from its unique cocktails and delicious tapas, +36 provides the perfect view to catch the breathtaking Boracay sunset.
Business Hours: 8 a.m. to 10 p.m. (Drinks only from 6 p.m. to 10 p.m.)
Website: thelindhotels.com
Facebook: facebook.com/TheLindBoracay
Also read: The Lind Boracay: A Luxurious Hideaway Resort for Gourmands and Island Lovers
Club Galaxy
Sitio Manggayad, Station 2, Boracay Island, Malay, Aklan
Club Galaxy is one of the biggest nightclubs on the island and we meant that literally as it can accommodate up to 2,000 people. It has also served as a stage for famous international and local DJs like WolfPack, MAD M.A.C., Marc Marasigan, and Ian Sanderz.
Business Hours: 8 p.m. to 5 a.m.
Contact: 0915-544-7949
Facebook: facebook.com/clubgalaxyboracay
OM Bar
White Beach, Station 2, Boracay Island, Malay, Aklan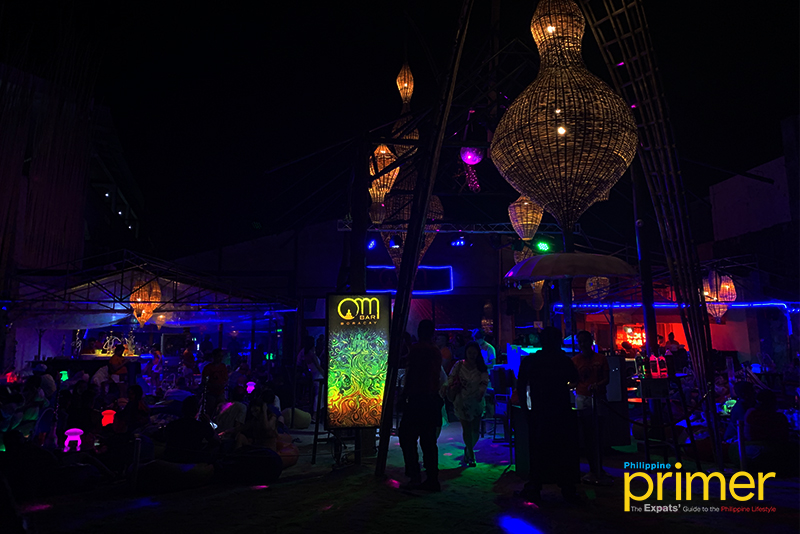 OM Bar is truly an eye-catching and night stealing scene along Station 2 as its bright neon lights illuminate the island's night sky. Add in the bean bags perfect for smoking shisha set-up on its sands and you're surely in for a magnificent nightlife!
Business Hours: 5 p.m. to 5 a.m.
Contact: 0956-582-3618
Facebook: facebook.com/OmBarBoracay
Aplaya The Beach Bar
White Beach, Station 1, Brgy. Balabag, Boracay Island, Malay, Aklan
Staying true to its name which means waterfront in Filipino, the al fresco bar of Aplaya offers a great view of the island's sunset best enjoyed with their cocktails and their menu of Italian and Mediterranean cuisine.  
Business Hours: 7 a.m. to 1 a.m.
Contact: 036-288-2851
Facebook: facebook.com/aplayaboracay
Are you ready to experience the Boracay nightlife? Which of these bars are you planning to visit first? We'd love to know in the comments below!  
---
Written by Faye Almazan