Medical Professionals in Manila: Dr. Mark Christian R. Rivera, M.D., D.P.B.O.
The eyes are the mirror to the soul and also to good health! Talking with Dr. Rivera of Asian Eye Institute, we learned that many health conditions affect our visions which is why we need to take better care of our eyes.
Also read: Receive World-Class Eye Treatment at Asian Eye Institute
Dr. Mark Christian R. Rivera, M.D., D.P.B.O.
Cornea and Refractive Surgery, Cataract, Comprehensive Ophthalmology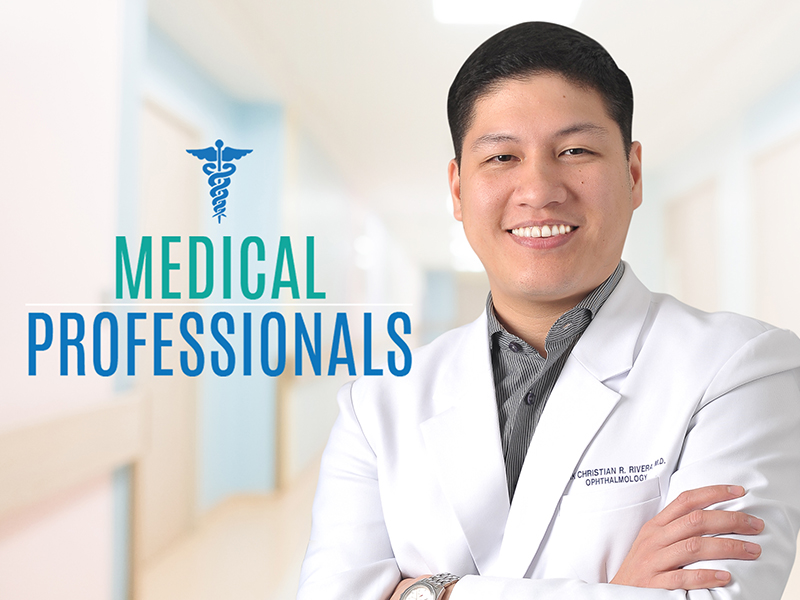 Asian Eye Institute Cornea and Refractive Specialist Dr. Mark R. Rivera chose to become a doctor for two main reasons – he comes from a family of doctors and he loves the feeling of seeing and helping patients have healthy vision.
Dr. Rivera took up his medical degree at the University of Santo Tomas (UST), it is also where he obtained his post-graduate internship and residency training in ophthalmology. He then underwent fellowship training in Cornea and Refractive Surgery at Asian Eye, under Harvard-trained and multi-awarded surgeon Dr. Robert Ang.
A diplomate of the Philippine Board of Ophthalmology (PBO), Dr. Rivera has been invited to give lectures and has published and received recognition for several scientific papers. He performs LASIK surgeries to correct eye grade and eliminate the need for eyeglasses, and cataract surgeries to help the elderly have clearer visions and live a better quality of life. He recommends everyone to have comprehensive eye exams because prevention is always better than the cure.
Make an appointment:
Asian Eye Rockwell:
8th, 9th, 10th floors, Phinma Plaza, Rockwell Center, Makati
Contact number: 02-898-2020 / 0918-898-2020
Schedule: Wednesday, 8 am to 5 pm (by appointment); Thursday, 12 p.m. to 7 p.m. (by appointment)
Asian Eye Alabang:
G/F Commercenter, Commerce Ave. cor. Filinvest Ave., Alabang, Muntinlupa City
Contact number: 02-403-9013 / 02-403-8996 / 0917-628-2807
Schedule: Friday, 10 a.m. to 3 p.m.
---
Image from Asian Eye Institute