PROMO: Free Dessert When You Dine in Chi Em Gai This Mother's Day
Treat your mom to an extra sweet dining experience at Chi Em Gai in Quezon City as it offers free dessert on Mother's Day, May 12.
Dine in at the well-loved Vietnamese restaurant and get a free serving of their Che Chuoi (banana with sago pearls and coconut milk), which actually is a famous dessert staple in Vietnam. This sweetened sticky rice dessert is surely a perfect delight for that special woman of your life, especially in this rainy season.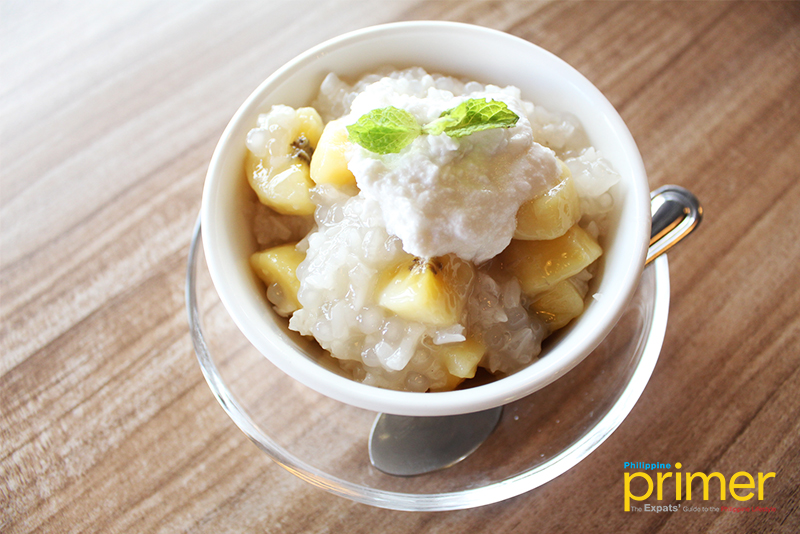 Che Chuoi or Banana with Sago Pearls and Coconut Milk (Php 80)
Chi Em Gai, which opened in December 2018, serves fresh and hearty Vietnamese eats which are known for its distinct flavors. It presents a well-rounded menu conceptualized to suit Filipino's appetite and other discerning taste.
Chi Em Gai in Quezon City flaunts an idyllic, airy ambiance, perfect for a casual dining experience
Other dishes you may try are the Com Ga Nuong (Php 139) which is a roasted chicken soaked in sweet marinade of Vietnamese herbs and spices with rice, the Pho Bo (Php 129 for 1 person; Php 199 for 2 to 3 persons; Php 299 for 4 to 6 persons) which is a traditional beef noodle soup in Vietnam, and the Goi Xoai Xanh (Php 199), which is made from shreds of crisp green mango, parsley, pickled radish, cucumber, and carrots drizzled with Vietnamese fish sauce.
Chie Em Gai is located at Cluster 2, Retail 13, ETON Centris, EDSA Corner Quezon Avenue, Diliman, Quezon City. It opens daily from 11 a.m. to 4 a.m. For reservations, you may call at 0916-793-3747 or message them on Facebook.
Also read: Chi Em Gai in Eton Centris Brings Healthy Vietnamese Flavors to Manila