World's Most Expensive Island Resort Opens in Palawan
We all know that Palawan is one of the prime vacation spots in the Philippines because of its beautiful beaches, crystal waters, and white sands. Now, it steps up its game as the world's most expensive resort—Banwa Private Island, can be found in this paradise island.
Banwa Private Island is a world-class exclusive resort in Northern Palawan, which recently opened its doors to guests this May.
IMAGE Banwa Private Island Facebook page
What made this elegant resort buzz-worthy is because each night of stay here costs $100,000 or more than Php 5,000,000, hence dubbed as the most expensive resort in the world.
The 15-acre luxury island has 6 posh beach-front villas designed by Manosa & Co., MAP HK, and Aquos Group. Each villa features a contemporary look with floor-to-ceiling doors and windows that allows guest to see a stunning view of the beach, an infinity pool, and a jacuzzi desk that can fit up to 22 guests.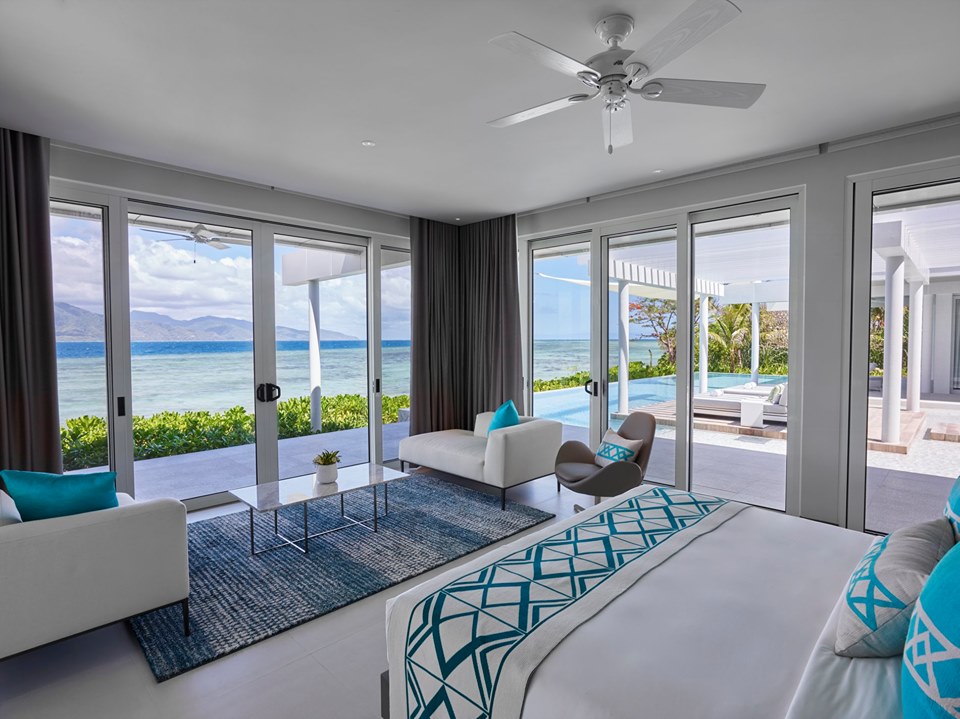 Beachfront villas/IMAGE from Banwa Private Island Facebook page
They also have suites like the Axis Suites and the 360° Suite, which is situated at the highest peak of the island that provides a panoramic beach view. It has 12 rooms perfect for at least 24 stay-in guests.
Guests also have their own butler service to aid them during their stay at the resort. However, guests may need to hire a private helicopter because the island is only accessible via air transportation.
Banwa Private Island does not only boasts its enchanting scenery and classy accommodation, but they also have a wide selection of dining and bar spots all over the island headed by renowned chefs. Plus, they have their own nutritionist that can be accessed by guests who want a personal meal plotted for them while on the island.
Banwa Private Island's bar lounge
For adventurous guests, there are various leisure activities that can be done on the island. This includes water sports activities like scuba diving, jet skiing, and snorkeling. The island is equipped with a golf course, tennis court, and beach volleyball area for those who want to play sports.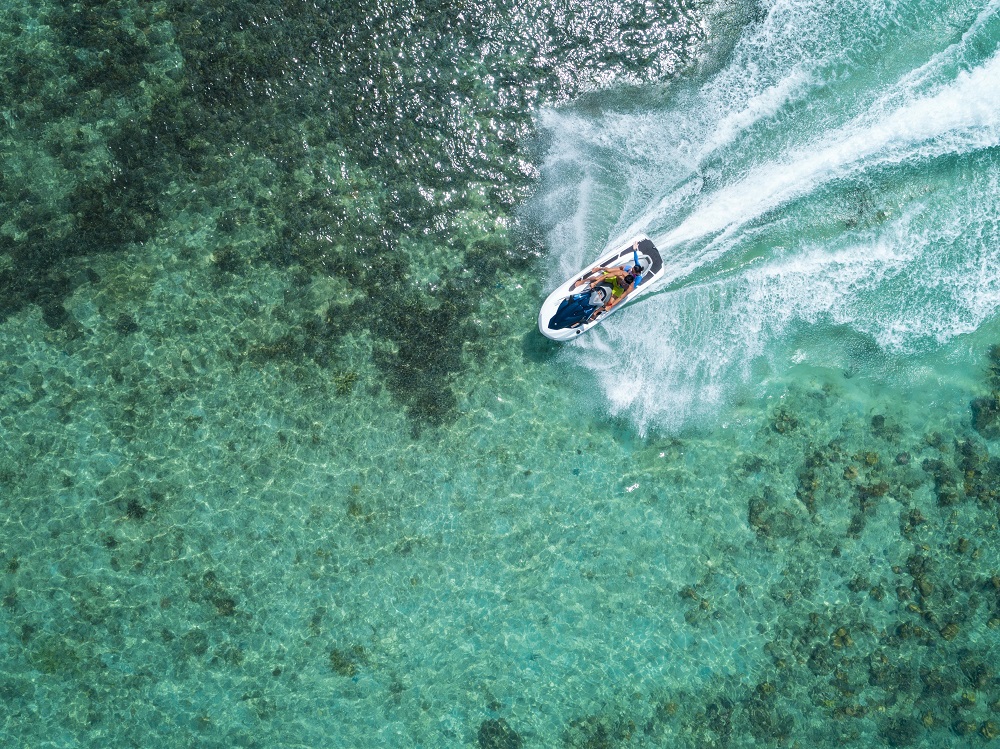 Water sports activities
Feel a bit extra with an island tour in their luxury boats such as the Majer 38 limousine tender and Lagoon 630 Catarman guests can rent. Relaxation is not a problem in this island resort as they provide guests with rejuvenating spa and wellness facilities after a long day of an island tour.
For inquiries and reservations, you may visit their website or contact their private concierge at 0917-888-2858‬‬ and (02) 8396-8888‬‬.
Are you willing to stay one night in this luxurious island resort? Share with us your thoughts in the comments section below.
---
Sources: Banwa Private Island, Forbes, Independent UK
Images grabbed from Banwa Private Island Facebook page