5 Must-Buy Souvenirs in Bohol, Philippines
Bohol is a remarkable place filled with natural sceneries and breathtaking sights. It is home to beautiful beaches, historical landmarks and some of the best eats in the country, making a trip to the island as one of the best experiences to remember. To help you look back at your memories of Bohol, here are some of the souvenirs that you can take home from the island!
Peanut Kisses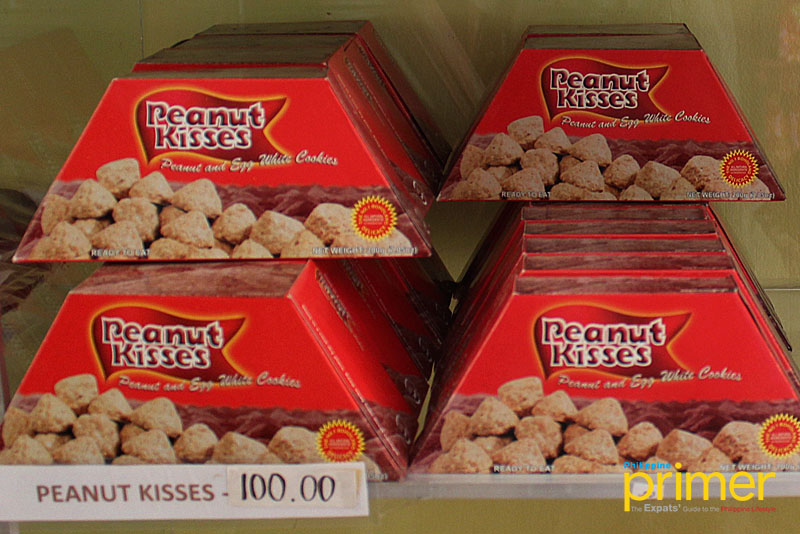 One of Bohol's most popular native treats is the Peanut Kisses. Its popularity has made it a staple pasalubong or souvenir from Bohol as it is reminiscent of the shape of Chocolate Hills, a sight that Bohol is most known for. You won't have a hard time looking for these treats as they're available almost everywhere. Some stores sell Peanut Kisses in big packages for Php 200. You can also get Peanut Kisses in smaller packages (Php 20) and boxes (Php 50 to Php 100, depending on the size of the box).
Dairy Box
If you visit Bohol's iconic Chocolate Hills, stop by Dairy Box for their delicious chocolate milk, yogurt drinks, and Caramilk ice cream. The products are made with Carabao milk that's processed by the Philippine Carabao Center. At Dairy Box, you'll be able to sample creamy Chocomilk (Php 55), savory Caramilk Ice cream, and fermented Yogurt Drinks (Php 45). Prices of the products at the store range from Php 45 to Php 55 only. 
For every purchase you make, you give back to the local farmers of the Tamboan Farmers Multi-purpose Cooperative as the proceeds made from the items help support the farmers' agricultural livelihood. 
It's advised that these products are consumed immediately after purchase as these are dairy products. If you plan on taking them home, remember to always check the expiration date and to store them in a cool and dry place.
Tableya
Made from Cacao, Tableya is unsweetened chocolate that's commonly used to make a traditional Filipino chocolate drink called Sikwate that's normally served hot. This chocolate is a common sight in most Filipino households as families enjoy drinking Sikwate until today. The drink is made by melting the Tableya in water over a hot pan and is normally served without sugar or sweetener. You'll find Tableya in groceries, department stores, souvenir shops and mini-marts all over Bohol. But if you're in Tagbilaran City, you must try the Tableya produced by Dalareich Chocolate House, Bohol's first chocolate factory that produces farm-to-shelf Tableya.
The traditional packaged Tableya will cost around P25 to P75, while those in bigger packages cost about P175 to P700.
T-Shirts
You can buy T-shirts in Bohol in souvenir shops in Panglao and Alona Beach. Adult t-shirts usually cost around Php 300 to Php 500. There are also shirts for kids and toddlers, they cost around Php 200 to Php 400.
Magnets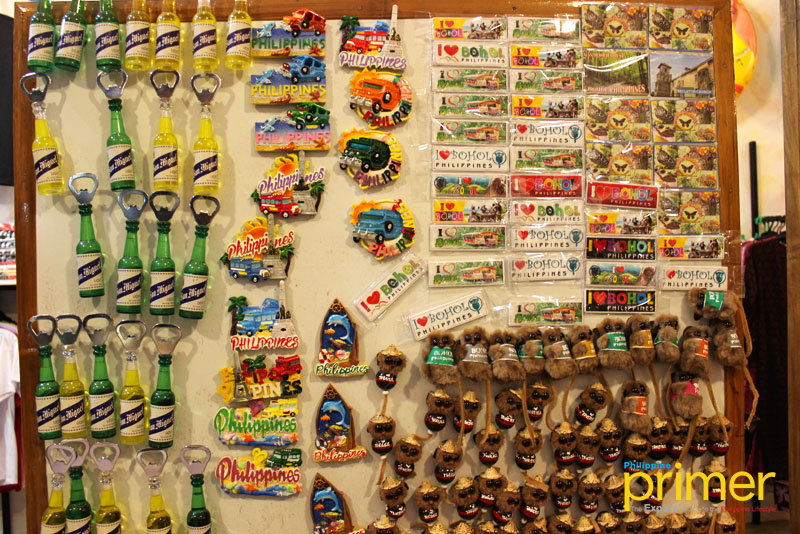 Magnets are common souvenirs even overseas as they are easier to carry and pack than other products. Magnet, much like t-shirts, has designs that feature Bohol. The most common magnet design that you'll find in souvenir shops around the island are those designed to look like Philippine Tarsiers, the smallest primate in the world that's endemic to the country. Magnets usually cost around Php 50 to Php 100, depending on the design.
Which of these souvenirs are you considering to get when you travel to Bohol? Don't forget to share them with us in the comments!