Leopalace21 Serviced Office To Open New Branch This April
To offer premium office space to a wider corporate group, Leopalace21 Serviced Office will open its second branch in the central business district of Makati this April 2019. Situated on the 11th floor of Insular Life Building along Ayala Avenue, this new space will afford everyone a variety of plans tailored to each business style and duration of stay.
Leopalace21 Serviced Office in Insular Life Building
When the serviced office first launched in Manila in 2015, every business became truly convenient and trouble-free with all the needed tools and services provided by Leopalace21. And with the outset of a new location, the pipe dream of working in an excellent workspace completely turned into a big reality.
Lounge Area
The office has a cozy atmosphere perfect for work hours
The second branch of Leopalace21 Serviced Office is equipped with everything you need to conduct business, including desks, chairs, high-speed Internet connection, and other communications equipment. It also has a reception desk, shared conference rooms, a lounge area, and a cafe area.
The co-working space has a well-functioning printer in it
The coffee area is indeed great for taking break from work 
Modern and chic elements adorn every corner of the work space
They offer 4 office types such as Private Office, Shared Office, Co-working Space, and Virtual Office–all provided with 24/7 access and free-flowing coffee and water.  The offices have the capacity for between three and 35 people.
Leopalace21 has the best environment for your business needs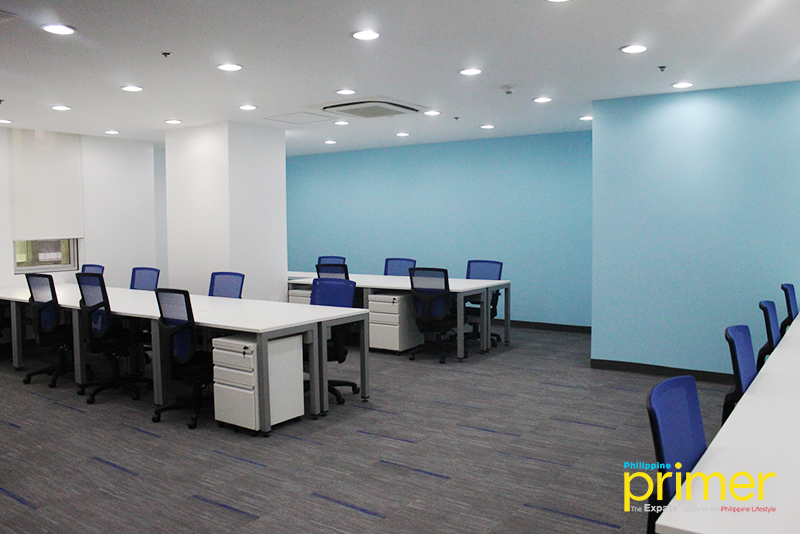 They lease the address required for corporate registration so that you can list your office location in Makati
Conference room
It has also a secured dropbox where you can keep all your important documents and belongings.
Locker area
Office Type
Private Office
Private Room
Address Registration
Internet
Free Flowing Coffee & Water
Complete Facilities
24/7
Estimated Price: Php 32,000

Co-working Space
Low Cost
Address Registration
Internet
Free Flowing Coffee & Water
Daily or Monthly Use Available
Daily: Php 550 (9 am-6 pm)
Monthly: Php 5,000 (24/7)

Shared Office
Low Cost
Address Registration
Internet
Free Flowing Coffee & Water
24/7
Estimated Price: Php 16,500

Virtual Office
Address Registration
Mail Handling
Receipt of Parcels
Estimated Price: Php 5,500
An opening  ceremony will be held on March 2 in this branch, but it will be operational starting April. Leopalace21 helps you find properties for residences, offices, and stores. It supports companies to expand their business to the Philippines. You may now contact them for leasing inquiries at +632-801-3417, or you may send an email to info@leopalace21ph.com.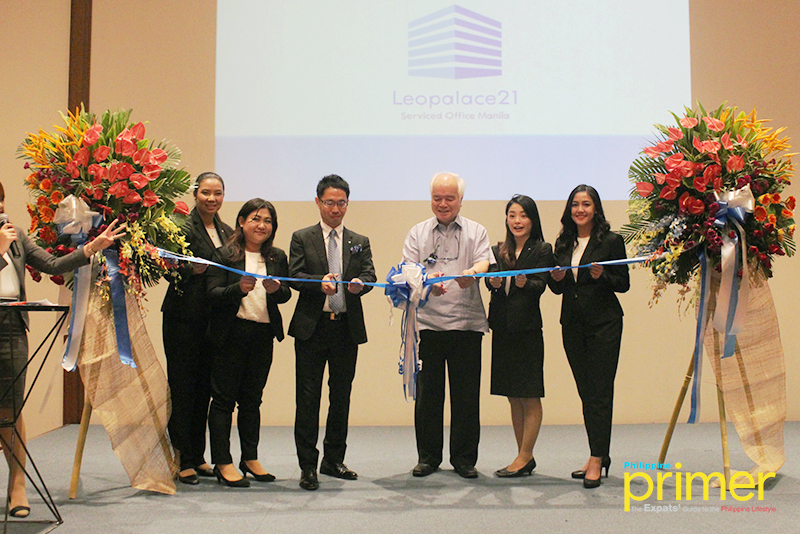 Present during the ribbon cutting ceremony was Leopalace21 Philippines Inc. President Naohisa Manami 
Leopalace21 Serviced Office is located at 23rd floor, 6789 Ayala Avenue, 1209 Makati City and 11th floor, Insular Life Building, 6781 Ayala Avenue cor. Paseo de Roxas Avenue, Makati City. 
Also read: Your dream office now made possible by Leopalace21 in Makati