OYO Hotels and Homes Launches PH Operations
When we talk about budget hotels and accommodations, we often think that there should be a factor to be sacrificed, whether it be the location, ambiance or the interiors of the room. This is because it's not common to find a place that fits all the criteria at a certain price point.
But the world's fastest growing hotel chain OYO Hotels and Homes is keen on redefining the standards of affordable accommodations as it expands its operations in the Philippines.
COO Abhinav Sinha introducing OYO during its PH launch last January 30
Global Chief Operating Officer Abhinav Sinha announced OYO's commitment to investing 50M USD to the Philippine market during the hotel chain's launch last January 30 in Bonifacio Global City.
"As we build the future together, we are also committing an investment of 50-million dollars over the next few years to make sure that we create a sustainable and impactful and meaningful business in the Philippines as we solve problems for both our customers and asset partners," Sinha said.
OYO Philippines currently has at least 21 franchised and leased hotels with over 500 rooms in areas of Metro Manila, Tagaytay, and Cebu.
According to Country Head Ankit Arya, they are looking into expanding to at least ten cities all over the country including Palawan, Cebu, Boracay, and Davao by 2020. This means over 50,000 additional rooms and a thousand new jobs to help the country's economy.
Joining COO Abhinav Sinha (C) during the launch are OYO PH Head of Expansion Richard Ebdalin (L) and Country Head Ankit Arya (R) 
Sinha also emphasized the importance of adapting to the local scene in order to guarantee OYO's success in every country they venture in. "It's very important for us to build a strong local leadership team and very important for us to learn how to do business the right way and how to solve problems which are unique to the country," he explained.
OYO began its operations in India in May 2013. The hotel chain works with small, independent hotels, preferably those with less than 100 rooms.
According to Sinha, the majority of hotels operating worldwide usually have less than 80 rooms, but the large hotel chains tend to go after the larger hotels, leaving behind these small hotels.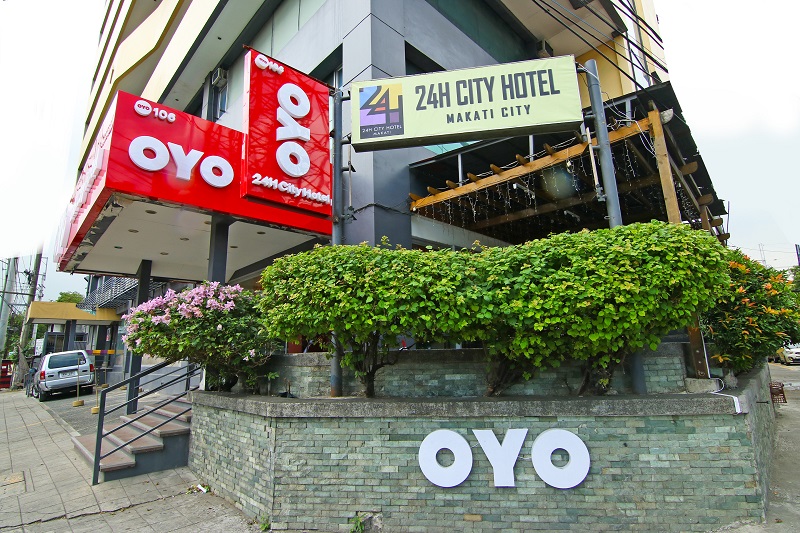 An OYO hotel in Makati / IMAGE OYO Hotels and Homes
The OYO management taps into this opportunity to help small hoteliers improve the quality and services of their hotels as they believe that these have the potential to be at par with the larger hotel chains.  
They enhance not only the hotel's physical structure, but they also introduce their own technology for addressing housekeeping issues, train staff members for better customer relations, and improve services such as food and beverage. These developments are hoped to increase the occupancy rate and customer experience of the hotels.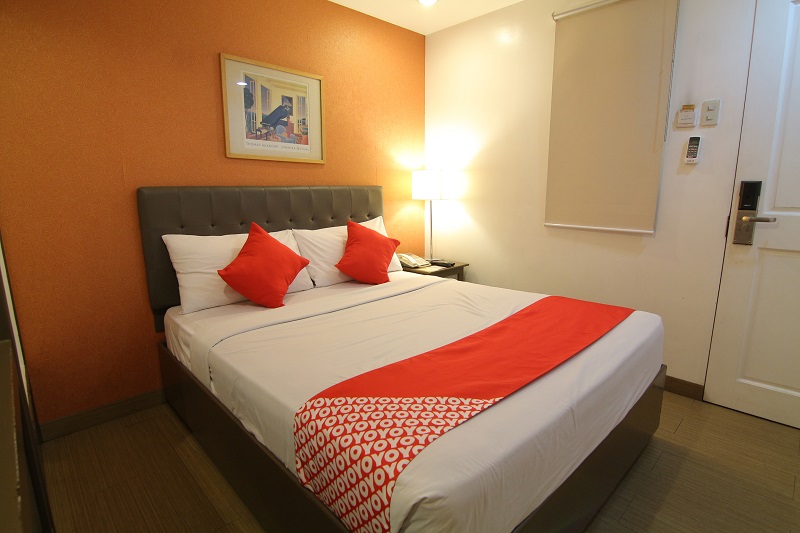 Inside an OYO hotel room / IMAGE OYO Hotels and Homes
Since then, OYO has expanded in more than 500 cities across seven different countries including India, China, Malaysia, United Kingdom, Nepal, United Arab Emirates, and Indonesia. The hotels they have managed experienced an average increase of 25 to 30% in terms of occupancy rate.
For bookings and inquiries, visit OYO Philippines website at www.oyorooms.com/ph.