Catriona Gray Wins Miss Universe 2018
Three years after Miss Universe 2015 Pia Wurtzbach won the crown, the Philippines once again proved its beauty inside and out–with Catriona Gray winning the coveted title, Miss Universe 2018. The annual competition happened in Bangkok, Thailand, December 17.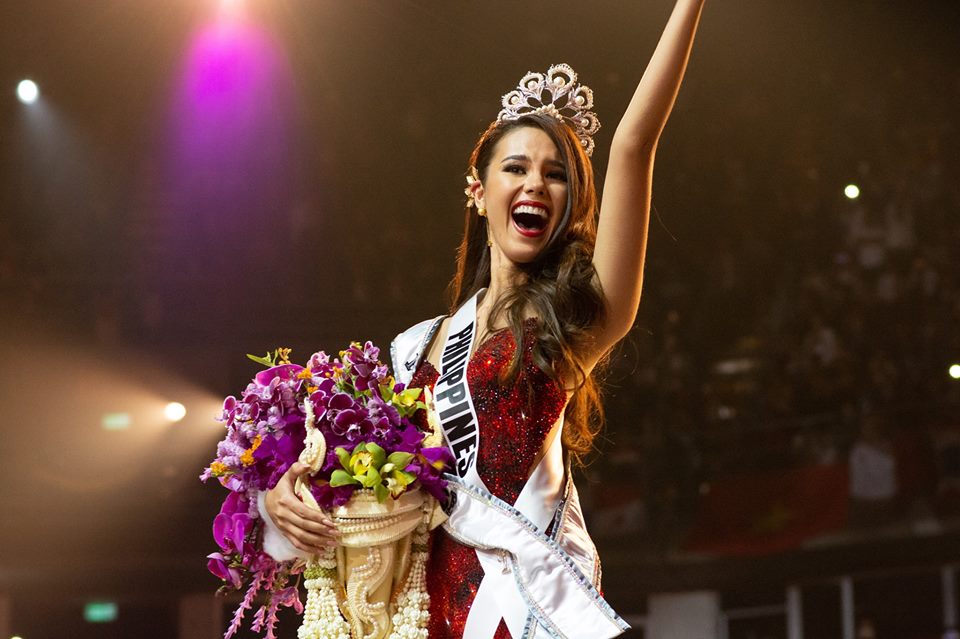 Miss Universe 2018 Catriona Gray /IMAGE facebook.com/MissUniverse/
Also read: Miss Philippines Pia Alonzo Wurtzbach Wins Miss Universe 2015
Out of 93 candidates from different countries, Catriona Gray got into the top three, alongside Tamaryn Green from South Africa and Sthefany Gutierrez from Venezuela.
— Miss Universe (@MissUniverse) December 17, 2018
When asked about the million dollar question, What is the most important lesson you've learned and how will you apply it to your time as Miss Universe?
Catriona Gray said: "I work a lot in the slums of Tondo, Manila and the life there is poor and very sad. And I've always taught myself to look for the beauty of it and look in the beauty of the faces of the children and to be grateful. And I will bring this aspect as a Miss Universe to see situations with a silver lining and to assess where I could give something, where I could provide something as a spokesperson. And this I think if I can teach people to be grateful, we can have an amazing world where negativity could not grow and foster and children will have smiles on their faces."
Top 3 Final Word: Miss Universe Philippines#MissUniverse LIVE on @FOXtv. pic.twitter.com/W6Vwfy10k0

— Miss Universe (@MissUniverse) December 17, 2018
Catriona Gray is undoubtedly more than just a pretty face, as she was a model and a singer with a Master Certificate in Music Theory from Berklee College of Music, USA, before she became the beauty queen that she is. She even has a Certificate in Outdoor Recreation and is a black belter in Choi Kwang-Do.
Gray also volunteers for Young Focus, a non-government organization that gives free education for children in Tondo, as well as Love Yourself PH, which promotes social awareness in HIV/AIDS.
Before she was crowned Miss Universe 2018, Catriona Gray joined Miss World Philippines and was able to represent the country up until top 5 in 2016–from "World" to "Universe" it is.
This is the fourth time that the Philippines was crowned as the Miss Universe, with Gloria Diaz in 1969, Margie Moran in 1973, and Pia Wurtzbach in 2015.
---
Source: CNN Philippines, Miss Universe