Pixar Playtown In BGC Brings Back The Magic of Your Favorite Childhood Disney-Pixar Films
If you happen to pass by Bonifacio Global City over the next couple of weeks, a big, colorful signage of BGC along the 26th street with stop lights in different shapes and Pixar-related character displays will welcome you to a fun and magical city-escapade this holiday season.
Like Christmas, animated films are not just for kids. Even young at hearts probably has one or two Disney-Pixar films that tugged their heartstrings like Finding Nemo and Finding Dory, Monsters Inc., Toy Story, and Cars, to name a few. This Christmas, Bonifacio Global City and Walt Disney Philippines teamed up to bring the magic of your childhood with Disney-Pixar Christmas display along the streets of BGC and Bonifacio High Street.
Along with the 50-foot Christmas tree lighting surrounded by some of your well-loved characters from Toystory, Bonifacio Global City and Disney Philippines have finally unveiled the newest attraction in town: Pixar Playtown!
Take pictures with your favorite Disney-Pixar characters in life-size displays along the giant Christmas tree, where you'll find your favorite Toystory characters–Woody, Buzz and the gang. The Christmas tree is located near Mango Tree.
Along the way, you can also witness Finding Nemo displays and fun shapes on the stoplights. The BGC lamp posts, signage, and a few office entrances have also installed Pixar characters on it, so make sure to drive along to find these adorable displays!
A few walks and drive away from the giant Christmas tree, you'll find Bonifacio High Street where the light show takes place along with a few character displays like Sully, Mike Wazowski, and Lighting McQueen!
The light show along the fountain area of High Street is where the magic takes place. Every 6 p.m., the light show brings back the nostalgia of your favorite Disney theme songs. This will be on repeat every 30 minutes!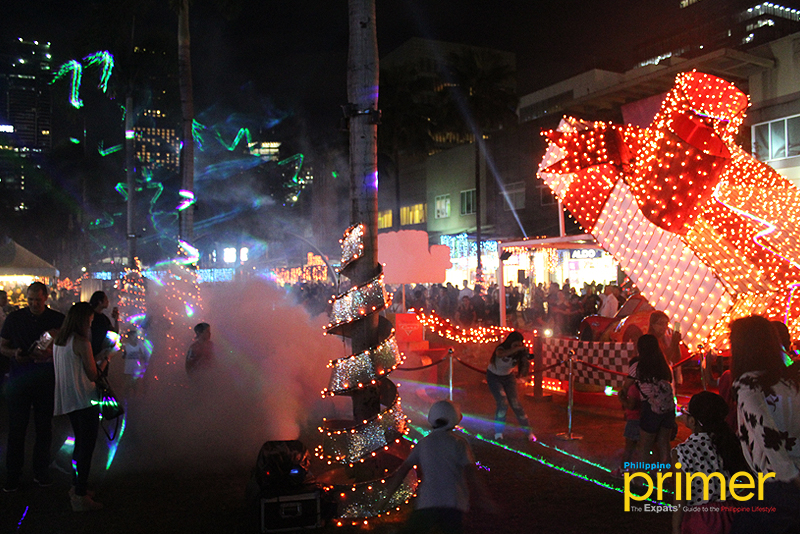 The fun displays and light shows will be until January 7, 2019, so you have over a month to drop by the newest Christmas attraction in town!