Leather Shops in the Metro for Your Different Lifestyle Needs
One of the most classic and timeless accessories anyone can have in their closet is a genuine leather piece. May it be bags, wallet, shoes, or belt, no one can go wrong with leather.
Due to its sophisticated appeal and high-quality standard in durability and functionality, it is considered as a primer style statement. That's why we made a list of leather shops in Makati, Bonifacio Global City, and Alabang area that are fit for every lifestyle need!
The Tannery Manila
The Tannery Manila is one of the pioneer leather shops in the Philippines since 1901. Coming from the Hermoso family heritage, The Tannery Manila is rooted from a group of leather artisans dedicated to create premium leather products.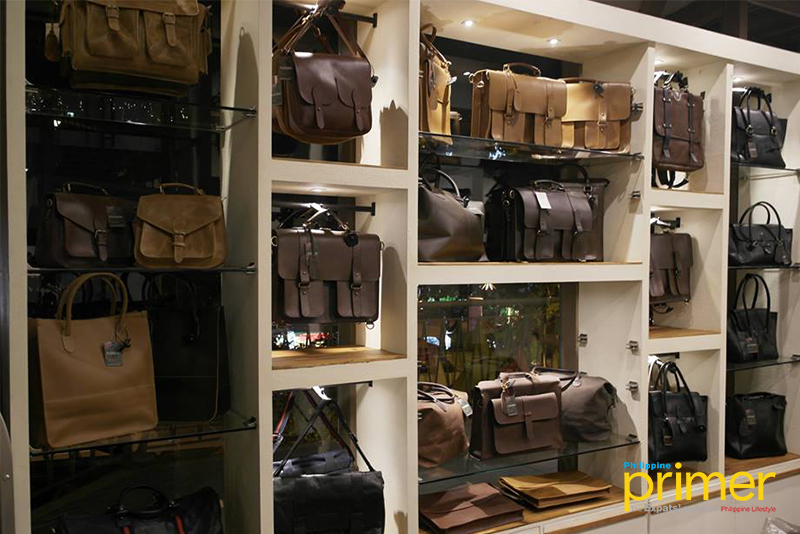 As one of the first companies to learn and master the art of tanning leather in the country, this classy shop continues to produce an assortment of stylish and sophisticated leather goodies for both men and women.
Among their products are handbags, belts, and accessories that can be used for work or on casual days. Each design is inspired by both elements of vintage and modern aesthetic. 
Also read: The Tannery Manila
A variety of colorful leather bags from The Tannery Manila/ IMAGE The Tannery Manila Facebook page
They also offer customized and made-to-order services for those who want something unique for themselves. Not only do their products look and feel authentic, but are also environmental-friendly.
Address: GF Glorietta 1, Ayala Center, Makati City
Contact: 02-534 2520 | thetannerymanila@gmail.com
Website: www.thetannerymanila.com
Facebook: www.facebook.com/thetannerymanila
Instagram: www.instagram.com/thetannerymanila
The School of Satchel
For those who are looking for a functional yet urban stylish leather bags and accessories for work, The School of Satchel will not fail to give you both. Established in 2011 in Manila, SOS values functionality in their traditional leather craft.
Franco 13-inch laptop bag / IMAGE The School of Satchel Facebook page
With collections made from the two genuine leather grades–full grain and top grain–their products' dapper designs are inspired by the British satchel, which does not only look smooth and elegant but performs well of its purpose.
They offer authentic and Filipino-made products such as satchels, laptop bags, body bags, wallets and keychains that fit the on-the-go lifestyle.
Leather key holder, cord clip, and cardholder/ IMAGE The School of Satchel Facebook page
Address:
2F Frankie & Friends, SM Aura, BGG

2L The Refined  Fort Strip, BGC
Contact: info@theschoolofsatchel.com
Website: www.theschoolofsatchel.com
Facebook: www.facebook.com/theschoolofsatchel
Instagram: www.instagram.com/theschoolofsatchel
Twitter: www.twitter.com/schoolofsatchel
FINO Leatherware
FINO Leatherware is another local leather brand that exudes elegance in a modish way. Being in the leather industry for over 21 years, this boutique produces classy genuine leather bags for women with a modern touch. They provide various designs that are perfect for every Filipina woman's lifestyle such as leather handbags, satchels, and even sports bags. 
They also collaborate with local celebrities and personalities for their lifestyle collections.
Classic leather briefcase and satchel/ IMAGE FINO Leatherware Facebook Page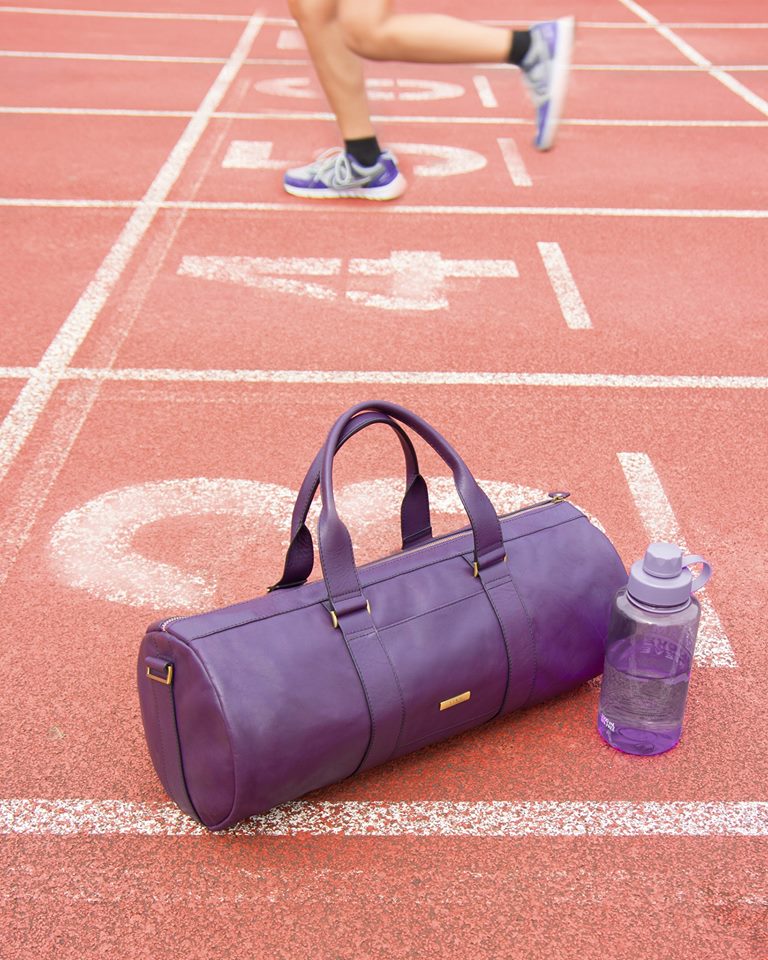 The Barrel Sports Bag co-designed by Candice Adea/ IMAGE FINO Leatherware Facebook page
Address:
G/F Alabang Town Center Expansion, Alabang


02-850-1323 | 02-807-9328

G/F Glorietta III, Makati City


02-892-4807 | 02-893-1828

L2 Power Plant Mall, Makati City


02-898-1456 | 02-898-1457
Email: connect@finoleatherware.com
Website: www.finoleatherware.com
Facebook: www.facebook.com/finoleatherware
Marquina Shoemaker
If you are looking for fine leather shoes for all occasions, Marquina Shoemaker offers a trendy and modern Filipino handcrafted footwear for men and women. Founded in 1956 when Marikina started to emerge as a town of shoemakers after World War II, Marquina Shoemaker carries on culture and history in crafting fine leather footwear for both genders.
Marquina Shoemaker located at Makati City/ IMAGE Marquina Shoemaker Facebook page
They showcase timeless designs and silhouettes of modern formal and casual shoes such as loafers, wingtip oxfords, and mod flats in different trendy colors, catering to various genres and generations.
Aside from their ready-to-wear collections, they also offer customization services. Just book appointments to schedule a custom fitting for your shoes.
The Mod Flats for women/ IMAGE Marquina Shoemaker Facebook page
Address: 7635 Guijo Street, San Antonio Village, Makati City
Contact: 02-752-0194 | info@marquinashoemaker.com
Website: www.marquinashoemaker.com
Facebook: www.facebook.com/marquinashoemaker
Instagram: www.instagram.com/marquinashoemaker
Signet
This lifestyle store for men specializes in tailored suits, handmade shoes, Japanese denim, workwear, and casual wear. Signet offers everything a gentleman needs, even leather products. It houses different local and international brands and artisans, from ready-to-wear to bespoke or made-to-order products.
One of their services is the famous Saint Crispin's Made-to-Measure leather shoes handmade to exceptional quality from Brasov, Romania.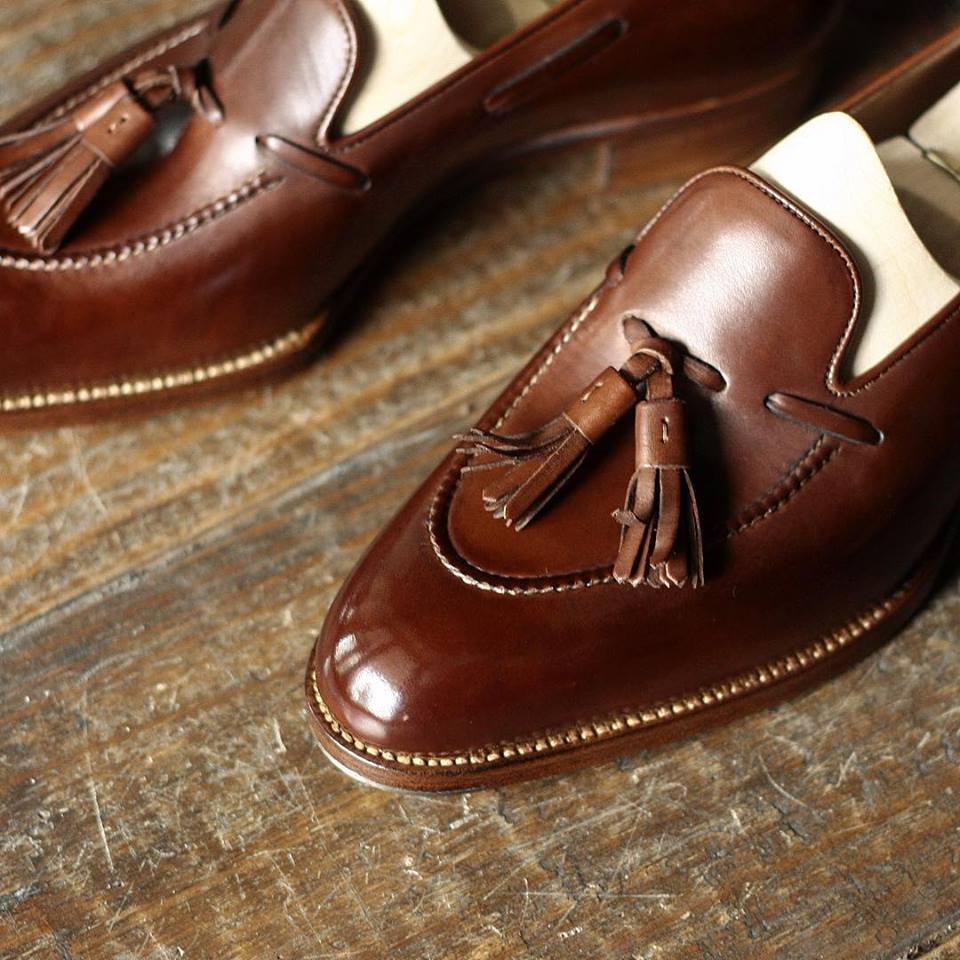 Saint Crispin's leather shoes are available at Signet boutiques/ IMAGE Signet Facebook page
Address:
Shangri-la at the Fort, BGC

Power Plant Mall, Makati City
11:00 a.m.to 9:00 p.m., Monday to Thursday


11:00 a.m. to 10:00 p.m., Friday to Sunday
Contact: 02-838-4147 | 02-834-1311
Facebook: www.facebook.com/signetppm
Instagram: www.instagram.com/thesignetstore
Sapatero Manila
Originating from Marikina–the shoe capital of the Philippines, Sapatero Manila provides quality leather footwear for men that are made from world-class materials crafted by skillful artisans. This local brand is home to a ravishing collection of leather oxfords and suede loafers carefully handcrafted and designed with minimalist details.
What's good is each pair of shoes can be personalized with laser engraving or studs on the soles intended for special occasions, such as weddings and other formal events.
Sapatero Manila's collection of leather shoes/ IMAGE Sapatero Manila Facebook page
A pair of personalized leather shoes with laser engraved soles/ IMAGE Sapatero Manila Facebook page
Address:
Suit it Up Manila, L&R Building, Arnaiz Avenue, Makati


9:00 a.m. to 6:00 p.m., Mondays to Saturdays (strictly by appointment)

Felipe & Sons, 122 LPL Mansion, San Agustin Street, Salcedo Village, Makati


11:00 a.m. to 8:00 p.m., Tuesdays to Saturdays  
Contact: 0919-524-8259 | inquiry@sapatero.com
Website: www.sapatero.com
Facebook: www.facebook.com/sapateromanila
Instagram: www.instagram.com/sapateromanila
Which shop among the list do you plan to visit for your next leather shopping? Do share us your thoughts in the comments section!
---
Written by Deneca Ordinanza