Acienda Designer Outlet: PH First True Outlet Mall Finally Opens in Silang, Cavite
Cathay Land Inc. and British developer and operator Freeport Retail joined together to build Philippine's very first pure outlet mall, Acienda Designer Outlet, for an investment of Php 2.5 billion.
Located along Silang-Tagaytay area, the new shopping district recently opened to the public last October 26, 2018.
With big discounts on offer year-round, Acienda Designer Outlet in the Silang-Tagaytay growth hub is expected to draw thousands of tourists and shoppers daily
Being the first of its kind in the Philippines, Acienda Designer Outlet features a unique theme inspired by Spanish, French, Italian, and New England architectural designs. This houses the best lifestyle and fashion brands, dining outlets, and open spaces within the 20-hectare land, wherein manufacturers sell their stock directly to the public, thus cutting down on distribution costs.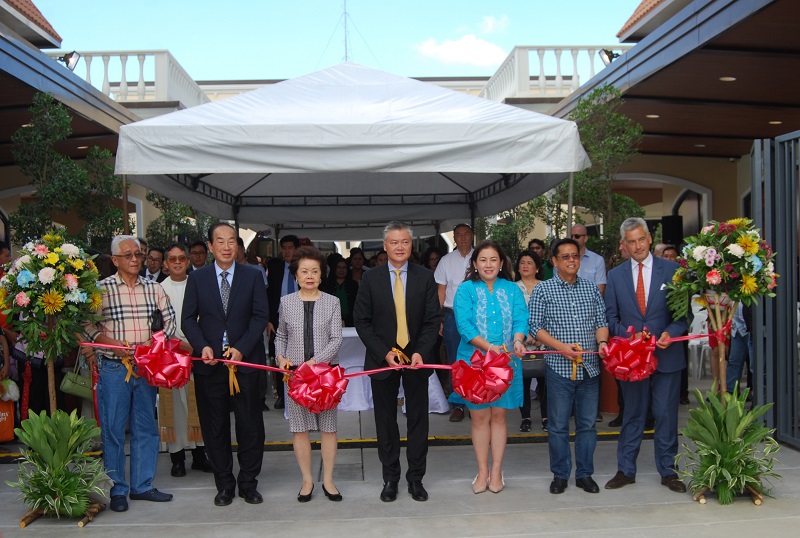 Cathay Land Inc. executives spearheaded the ribbon-cutting ceremony of Acienda Designer Outlet opening on October 26, 2018
The mall will also feature themed sections, a windmill, over 100 shops, about 25 restaurants, bars, and food outlets, as well as water features and occasional live performances. Expect a number of choices on excellent branded selections where you can find more than what you bargained for, from apparel to shoes and accessories.
Currently, there are 19 open outlet stores such as Vans, Levi's, Guess, Nike, and Onitsuka Tiger, while 24 more stores are set to open soon.
Acienda Designer Outlet's giant windmill attraction within the mall
Freeport Retail, the British outlet mall specialist, developer, and the operator, is now identifying other strategic locations for a second outlet mall to open within the next three years.
"Just like with Acienda Designer Outlet and South Forbes Golf City, investors and homebuyers alike can expect only world-class property developments from Cathay Land in the next few years," Cathay Land Inc. President Jeffrey Ng said. "We, of course, intend to be part of their weekend to-do list."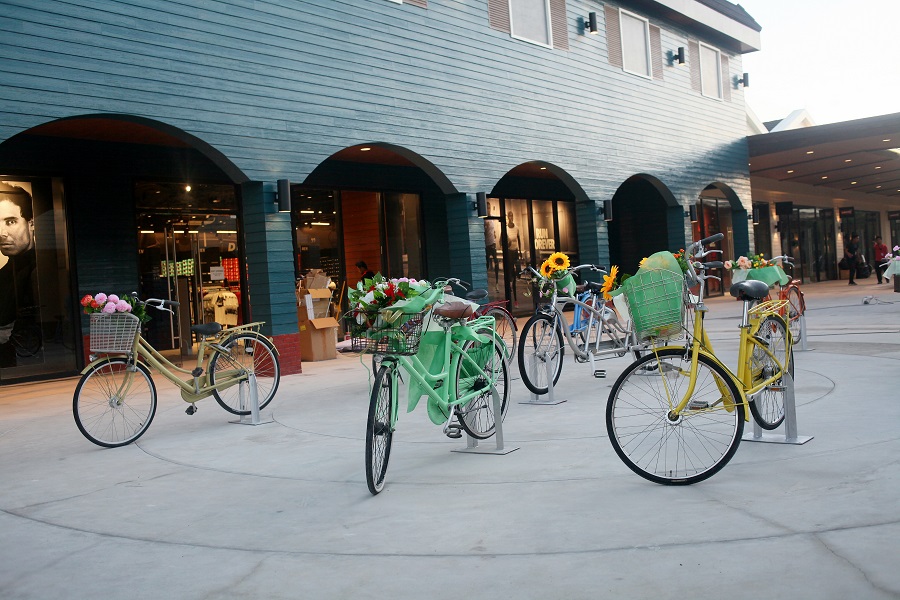 The bike display is one of Acienda's Instagrammable spots
Chris Milliken, Co-founder and Commercial Director of Freeport Retail UK, said that he is proud of what the team is set to accomplish, which is to bring the best elements of European-style architecture to the Philippines.
"I am excited that Acienda Designer Outlet is set to change the retail landscape, by bringing the outlet shopping experience to the next level," Milliken said. "At Acienda Designer Outlet, you can shop for quality brands from across the globe within an architectural setting that inspires you for the week ahead."
---
This is a press release. Minor edits were made prior to publishing.
Sources: business.mb.com.ph, manilatimes.net
Images courtesy of Acienda Designer Outlet.