Gov't Sets Guidelines for Newly Rehabilitated Boracay Island
It's only a matter of days before the famous white sand beach finally reopens to the public.
For those visiting and are planning to visit the newly rehabilitated Boracay, it is important to take note of the different guidelines to be implemented starting October 26.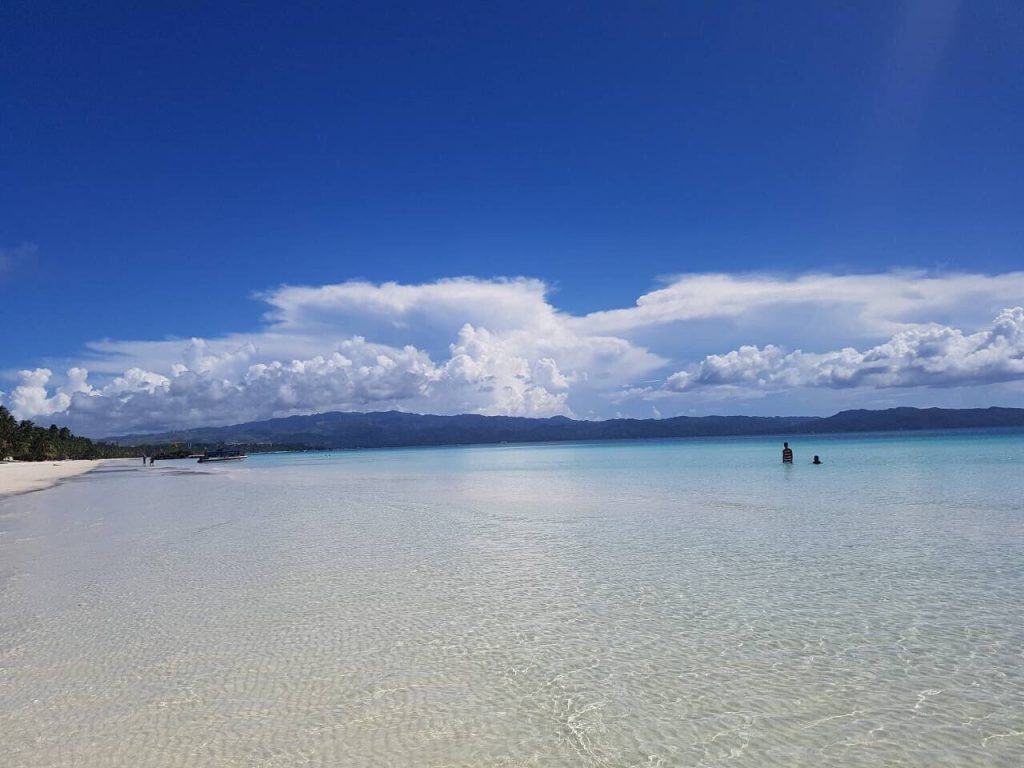 The 'new' Boracay / IMAGE Department of Tourism Secretary Bernadette Romulo Puyat
Also read: Boracay's Opening in October Will Set the Stage for New Accreditation Indicators
Bookings and Accommodations
Only accommodations that have complied with the requirements set by the Department of Environment and Natural Resources (DENR), Department of the Interior and Local Government (DILG), and the Department of Tourism (DOT) are allowed to operate and accept bookings in the island.
The Lind in Boracay
DOT warned tourists about transacting with hotels and accommodations not in the list as there is no assurance that they would be allowed to re-open. Non-compliant establishments that still accept bookings and reservations despite not being cleared may be subjected to civil liability and suits.
Below is the list of hotels and accommodations accredited by DOT.  A total of 116 establishments (5,677 rooms) are included as of press time.  
BORACAY BULLETIN: Updated list of DOT-accredited accommodation establishments as of October 22, 2018. A total of 116…
Also read: TIEZA Commits to Address Boracay Drainage Hitch with Long Term Projects
Flights and Airlines
Local airlines, Cebu Pacific and Philippine Airlines, have released advisories regarding recommencement of their flights to Boracay. Further, they reminded passengers that proof of accommodation bookings may be required to enter the island and only those from accredited establishments will be honored.
Click here to see the list of Philippine Airlines flights available.
Beach Activities
Diving activities and water sports are currently suspended, while sand castle making will be regulated. Fish feeding and coral picking or lifting within the Boracay Marine Area are also prohibited.
Boracay is known to be a party scene, but for the new Boracay, parties on the beachfront are banned. Fire dancing in the beachfront is not allowed, as well. 
Firework displays are allowed until 9:00 p.m only. This is in respect to the flying foxes that live on the island.
Casinos and online gambling will also be banned on the island.
Establishments
Souvenir shops and food stalls set up along the beachfront will no longer be allowed and piggeries and poultry farms are banned from the island. 
Tables, chairs, massage beds, and beach umbrellas are prohibited by the beachfront, as well as the installation of electric lights and other electrical engineering facilities. 
Bars, restaurants, and other commercial spaces shall adopt a sound isolation system.
Smoking
In pursuance of Executive Order No. 26, smoking in public and enclosed spaces is banned.
'Closed' Season
The government aims to adopt a month-long 'closed' season for the island every year.
Also read: Duterte gives DENR 6 months to "fix Boracay"
Other Prohibitions
No spitting, urinating, defecating, or vomiting in public areas. 

Open fire and usage of kerosene gas, gas or fuel lamps, sulo (torches), and the likes are prohibited.

Pets are not allowed to enter the beach areas.
Also read: Welcome to Boracay Island
---
Sources: Department of Tourism, Cebu Pacific, and Philippine Airlines
Image grabbed from DOT Secretary Berna Puyat's Twitter Account