Southville's New Learning Center is a Little Village for Kids
Studies have shown that the best way to teach your children skills and values at a very young age is through play. Southville International School and Colleges in BF Homes, Parañaque, know this very well and has launched the Southville Global Education Network (SGEN) Learning Village for children ages 1 to 7.
Welcome to the SGEN Learning Center
Founded in 1990, Southville International School and Colleges (SISC) is grounded by its commitment to global excellence. Their graduates have an outstanding track record of having their students accepted in top local and foreign universities. SISC has an excellent passing rate in licensure exams, community service, innovative programs, and internationally-benchmarked curricula.
The SGEN Learning Village, a little village for kids
SISC has officially launched the SGEN Learning Village at the Elizalde Campus last August 18, 2018. The Learning Village was founded based on the Harvard Research which states that brains grow between the ages of zero to three and that intelligence is greatly influenced by the environment.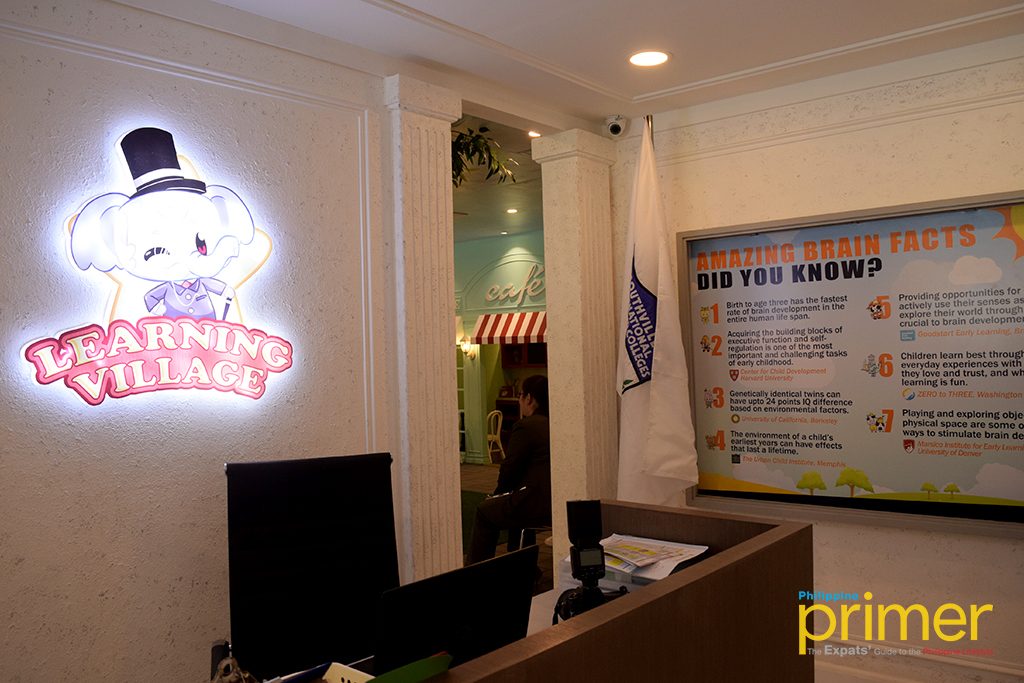 The Learning Village has a "City Hall," which serves as the security and registration area.
The center is designed to replicate a village complete with a City Hall, Cafe, Fire Station, School, Bank, Clinic, and more. Through these facilities, children can learn real-life lessons and experiences. For example, the Bank can be a place to study mathematics, the Fire Station to learn about safety, the Cafe to learn about cooking and service, while the Clinic can start them on human anatomy and first aid.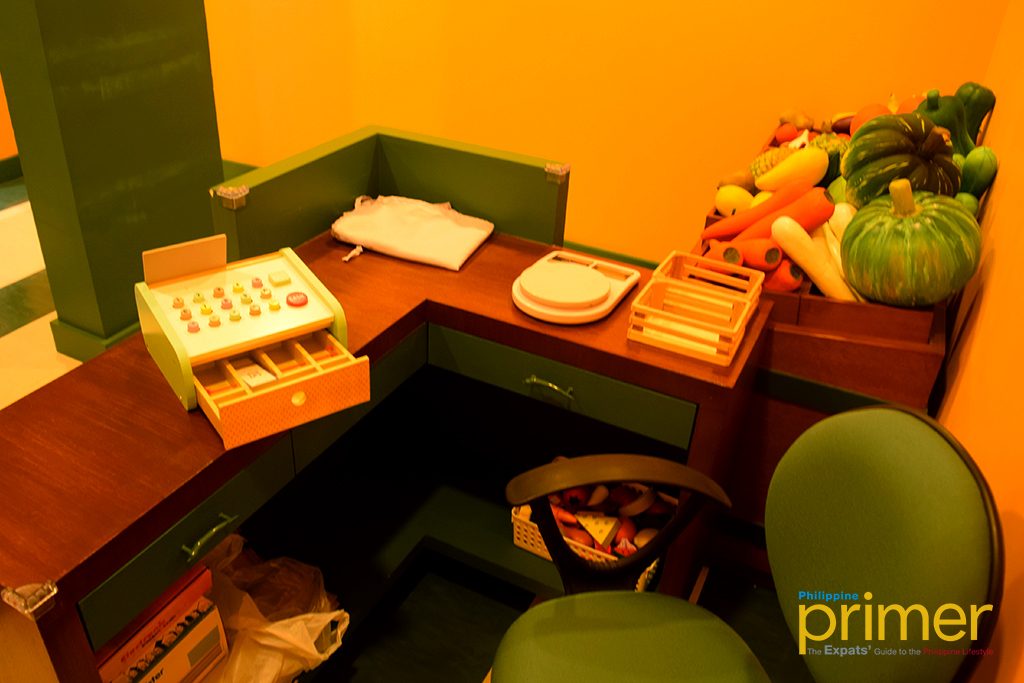 There's a "Grocery" where kids can possibly learn how to manage money.
The teachers, parents, and children during the opening of the Learning Village.
Safety and priority are ensured
For the safety of the children, the area is CCTV-monitored, sharp edges are protected, and the toys are mostly wooden. Their mixed use of plastic and wooden toys also enhances play time by introducing different textures and shapes. In a demonstration, a piece of wooden cookie, in the eyes of a child could represent something else entirely such as a wheel, a coin, or a burger. The Learning Village encourages the use of imagination and creativity.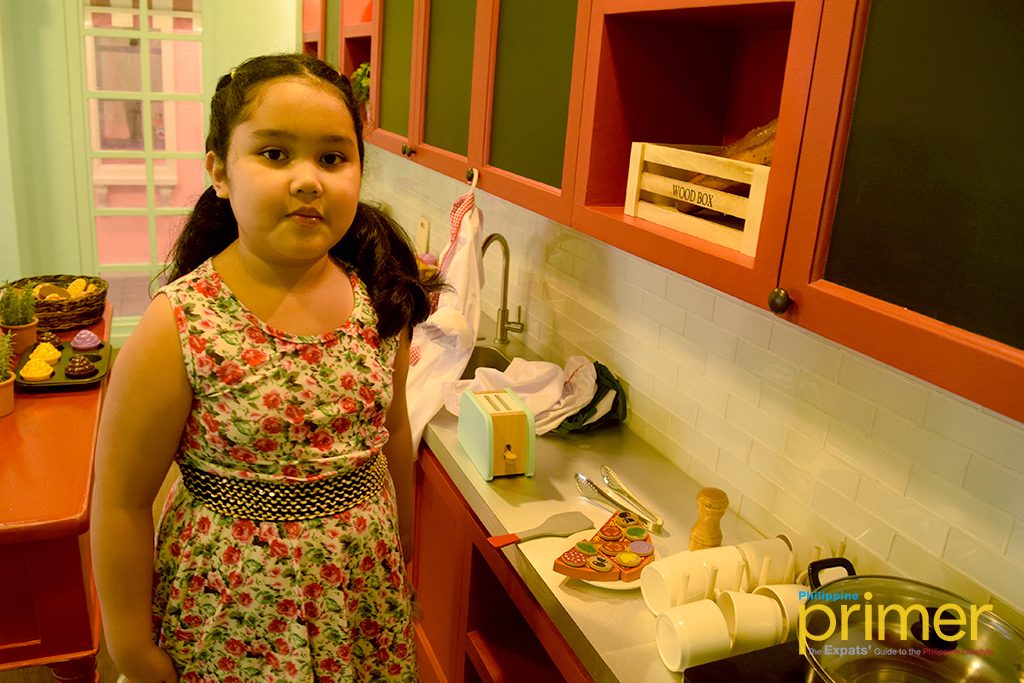 An intentional imaginary play is when children develop rules to guide their actions in playing different roles.
Different programs encourage learning in different ways
The program when children are able to play by themselves is called Free Play, where they can imagine the environment and toys to be anything they can think of on their own. Another program is the Guided Play where the child is led by a teacher or parent to learn and identify their surroundings. The school also offers group sessions with where Southville teachers take the lead and instruct children through play, games, and challenges.
Inside the School area, where Southville teachers can conduct songs and movement games to support executive function to contribute to inhibitory control and working memory.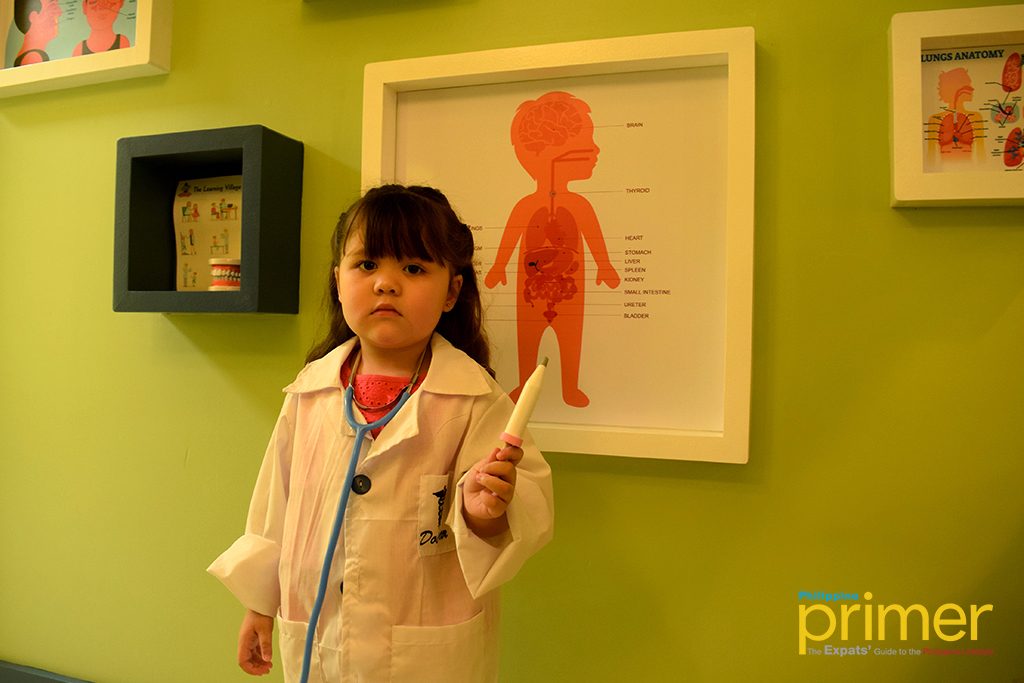 Inside the Clinic area, children are exposed to charts and guides to familiarize them to the human body and its functions.
Membership and Fees
The Learning Village is available for both members and non-members of the school. A session is Php 500 for three hours on individual sessions. There is also the Fixed Class for Php 4,000 and the LV Plans of either 5 or 10 sessions per month. They accept children from ages 1 to 7 years old and require those aged 1 to 4 to be accompanied by a parent or guardian during the session.
Through play alone, children can develop skills, hold complex ideas, execute simple instructions, and experience new things. To let your children play in a caring and nurturing community while also letting them learn real-life values, take them to The SGEN Learning Village at Southville!
Details:
Address: 136 J. Elizalde St., BF Homes, Parañaque City
Operating hours: 9 a.m. to 6 p.m. (Tue. to Sat.); 9 a.m. to 2 p.m. (Sun.)
Contact number: (02)842-8811
Facebook page: The Learning Village
Website: www.southville.edu.ph