Soga Miga Now Offers Famous Cold Noodles At Festival Mall, Alabang
With its new location and refurbished setting, Soga Miga Restaurant excites not only Korean and Japanese customers but everyone who enjoys Korean cooking with their newly added cold noodles on the menu.
Noodle lovers should definitely try the Sokcho kodari neng myeon (Php 420), a cold noodle in chilled broth that's seasoned with Sokcho well-aged pollack. Freshly made with buckwheat and sweet potato starch, their thin noodles are easier to chew and easier in the stomach. Try this as it is very famous for Koreans and Japanese, especially during the summer. Challenge yourself by requesting the spicy variant.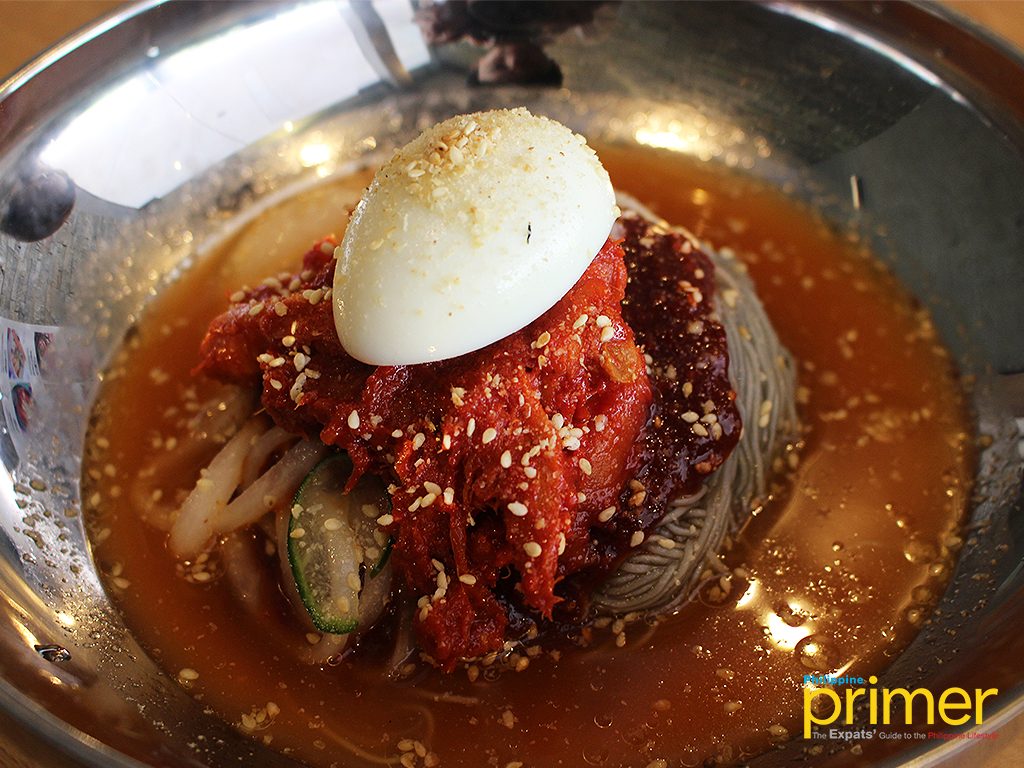 Spicy cold noodles topped with egg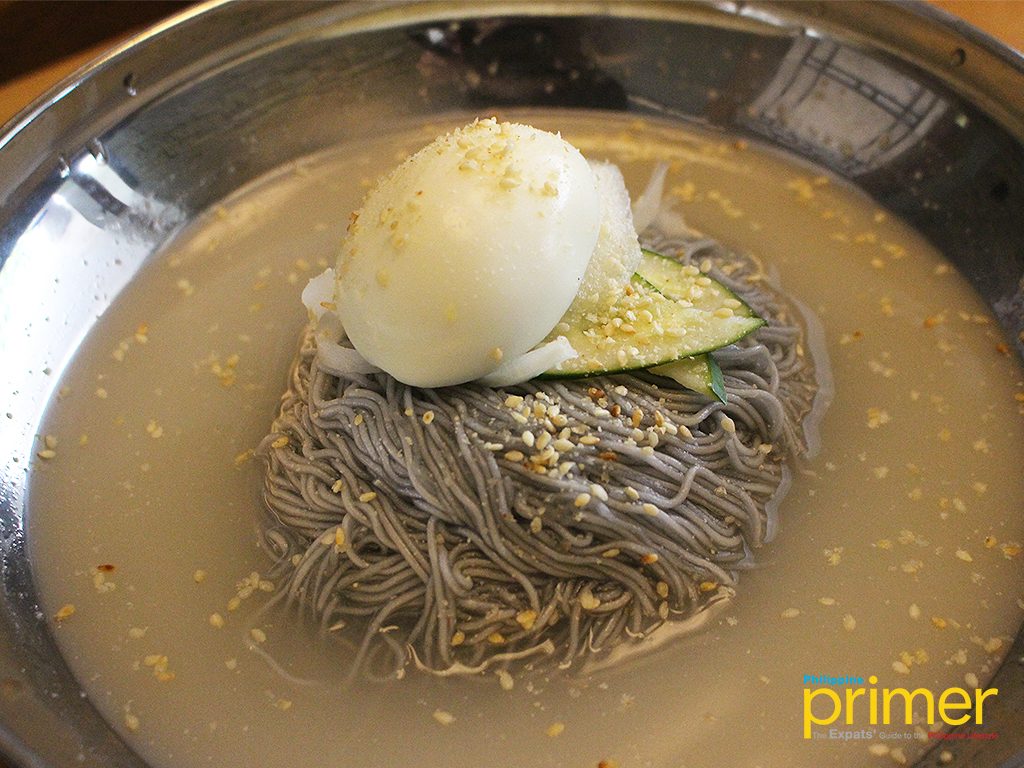 You may also opt for the non-spicy cold noodle
The steamed dumplings Chin mandu (Php 350) that goes well with the cold noodles also deserves a taste. Soga Miga's version, usually mixed with pork and vegetables, is a lot bigger compared to normal ones and will fully satisfy everyone at the table.
Chin mandu steamed dumplings
They change their side dishes every day
What makes the dining experience better in Soga Miga is their interior. Formerly located in Molito Complex in Alabang, the crowd-pleasing Soga Miga recently moved to the Water Garden Expansion Wing of Festival Mall in Alabang. Not only have they transferred, but they also revamped its look. Although they have changed their interiors, they made sure that patrons can still savor their well-loved Korean dishes the restaurant has been known for since their opening in 2007.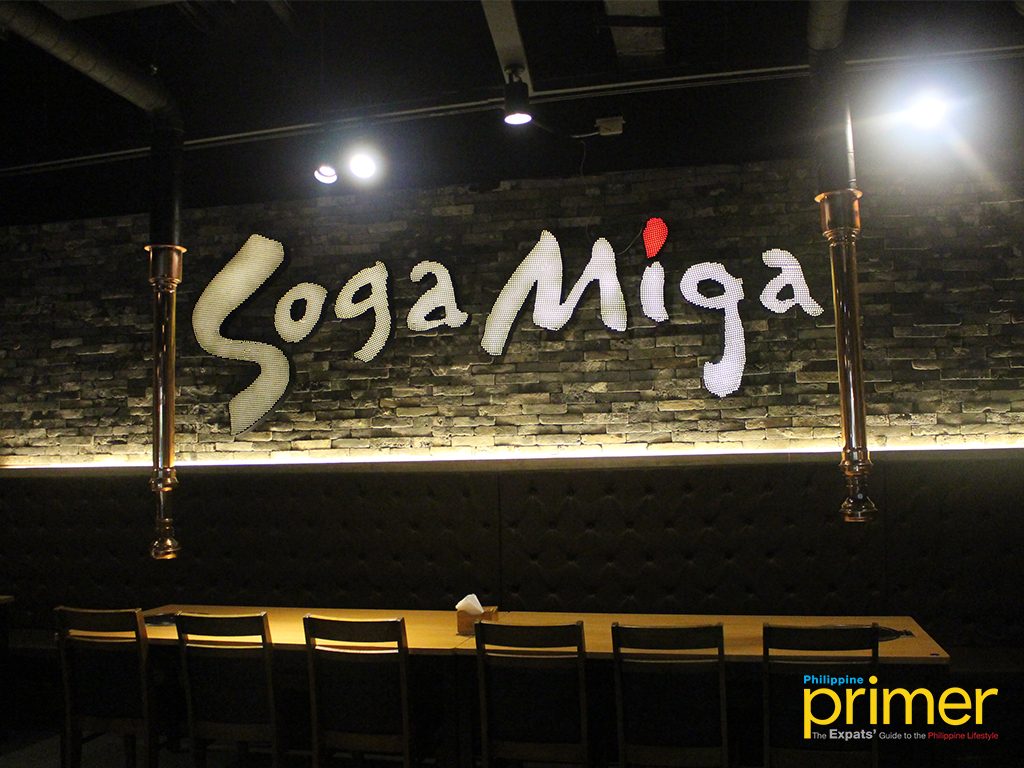 Soga Miga revamped its look with a more restful ambiance
Soga Miga's new look establishes a feeling as a Korean eating house. It has kept the rustic aspect with tables you would often see in restaurants in Korea. If you wish to make your stay a special one, they still offer 18 private rooms for groups of 4, 6, and 12.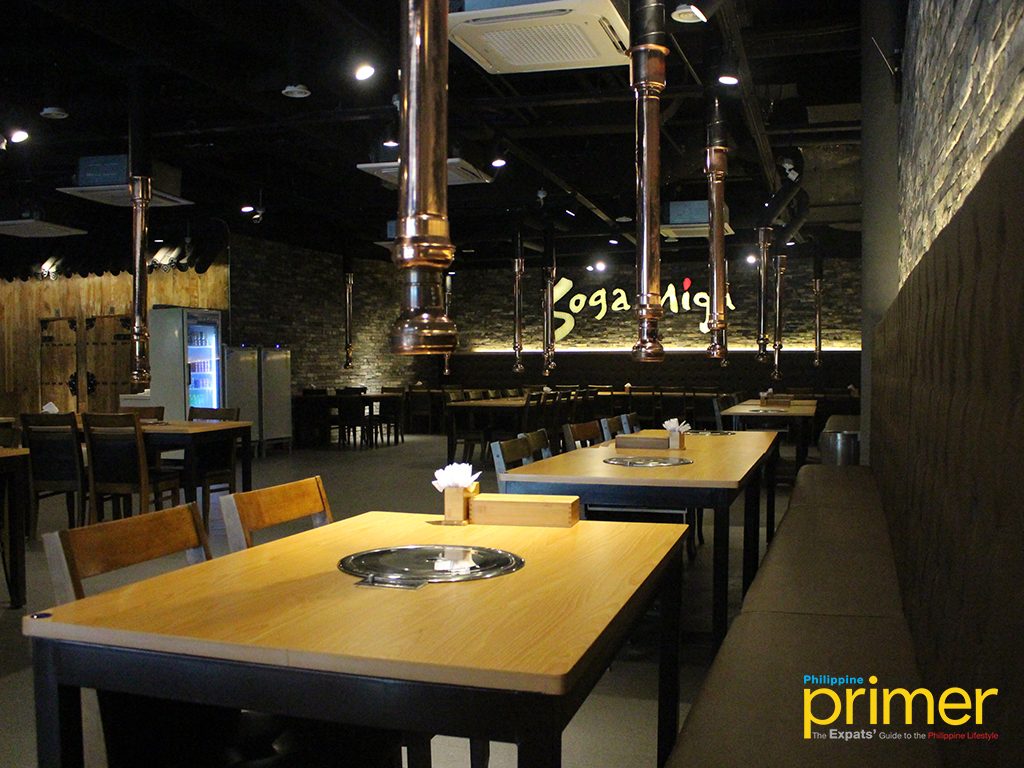 Soga Miga's improved interior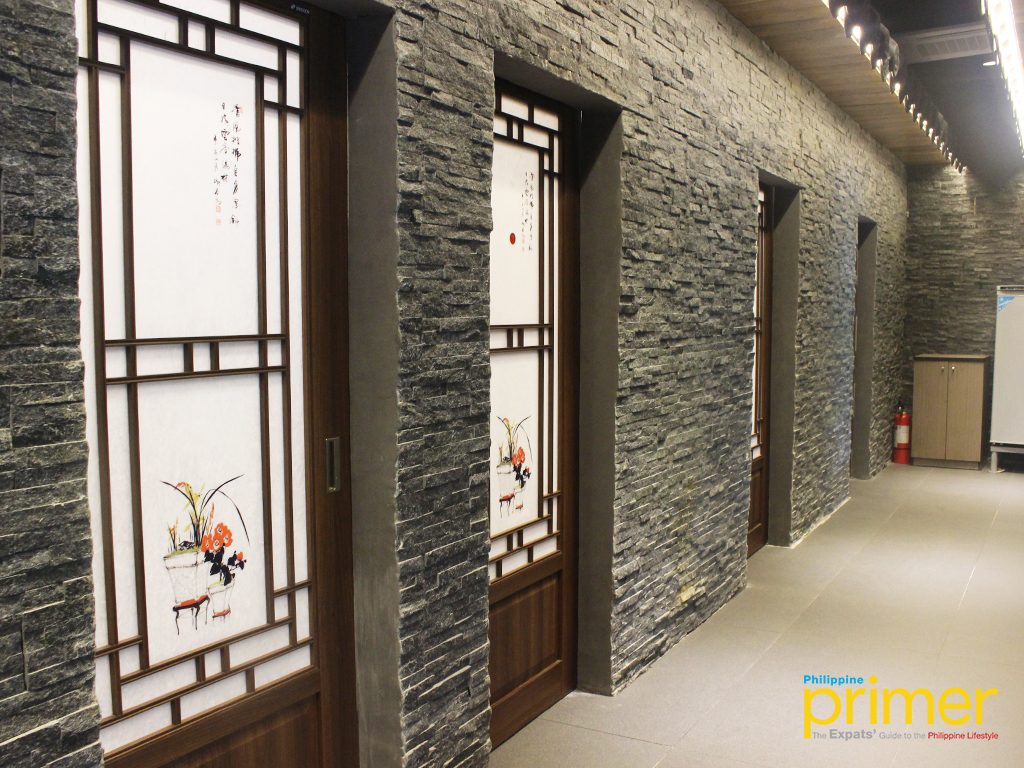 You can have a meeting or celebration in their VIP rooms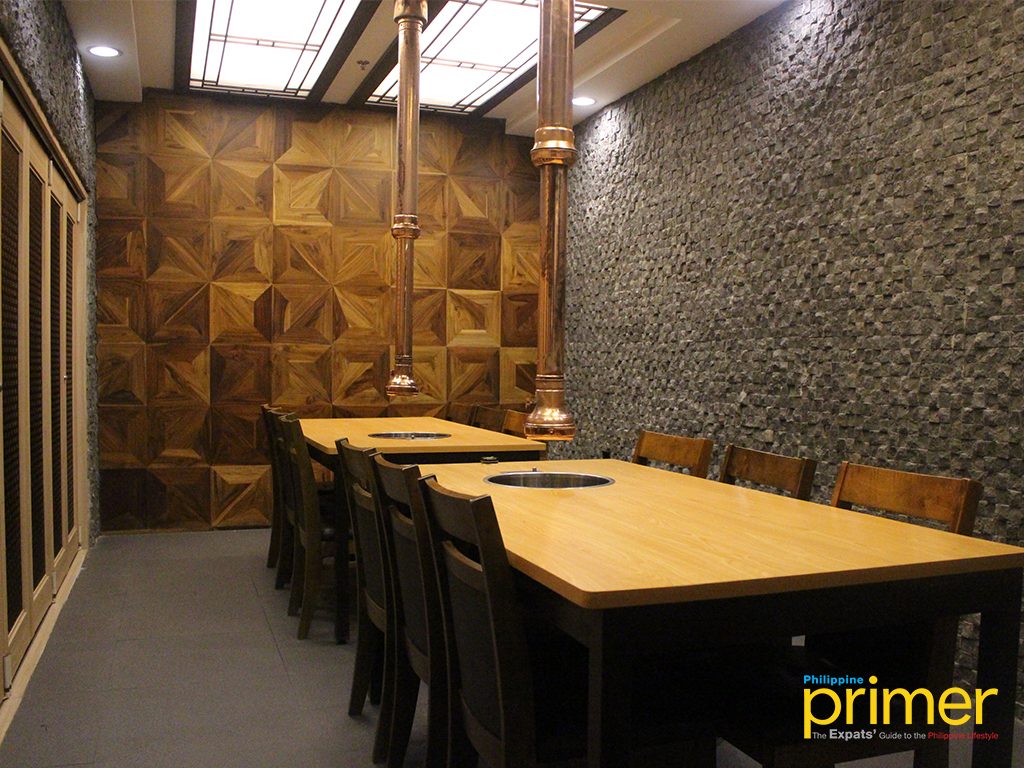 Private room for 12 persons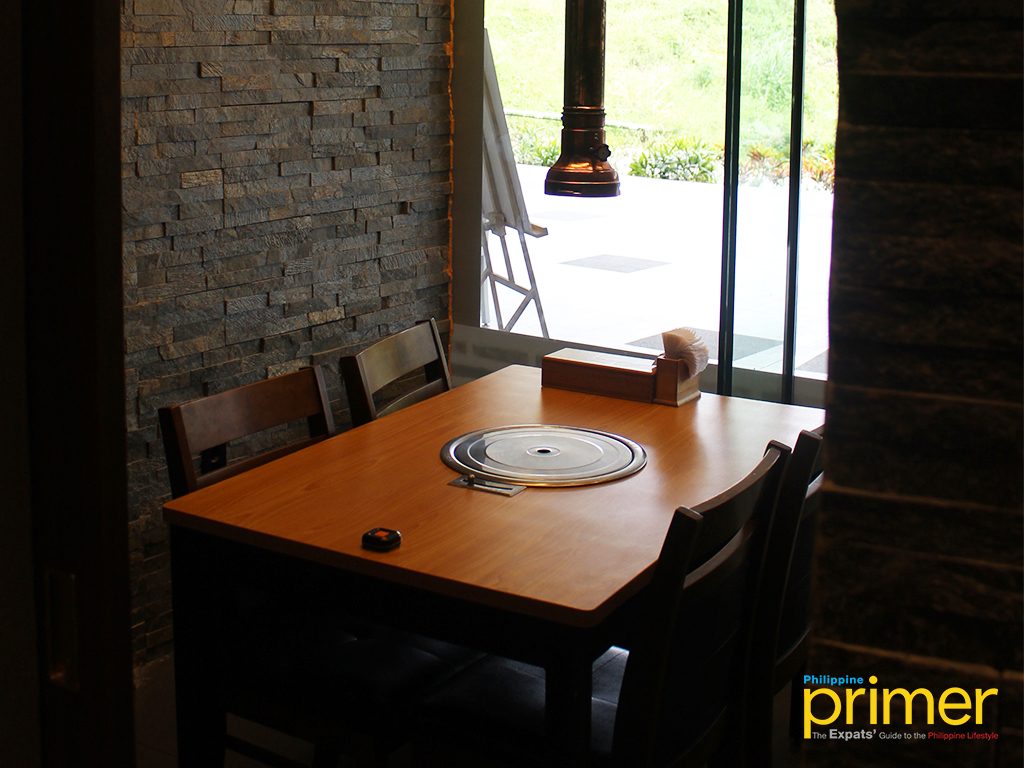 Private room for 4 persons 
Moreover, Soga Miga, meaning "House of Beef," still boasts their wagyu cuts and US Black Angus premium beef you can enjoy grilling on your table. Other dishes from their special menu includes the Japchae, a potato noodle with bulgogi and vegetables (Php 400), the Dolsot bibimbap, rice topped with vegetables and meat–served in a hot stone bowl and many other authentic Korean dishes.
Soga Miga also has a branch in Aguinaldo Hi-Way in Silang, Cavite.
Soga Miga Restaurant is now located at 2209-2211 Upper Ground Floor, Water Garden, Festival Supermall Expansion, Filinvest City, Alabang, Muntinlupa City. It is open from Monday-Saturday, 11 a.m.-11 p.m. and Sunday, 11 a.m.-10:00 p.m. For more information, visit their Facebook page or call them for reservations at 0917-807-3008/0920-105-7757. Molito branch is now closed.