How to Spend a Day at Lucky Chinatown in Binondo
Lucky Chinatown Mall in Binondo is like a Chinese festival waiting to be explored. Situated as it is in the bosom of the "oldest Chinatown in the world", the mall offers a vast array of restaurants, wellness centers, spas, temples, and other establishments, you and your family can visit– which poses a fortunate dilemma. Which among the variety of shops can you stop over to?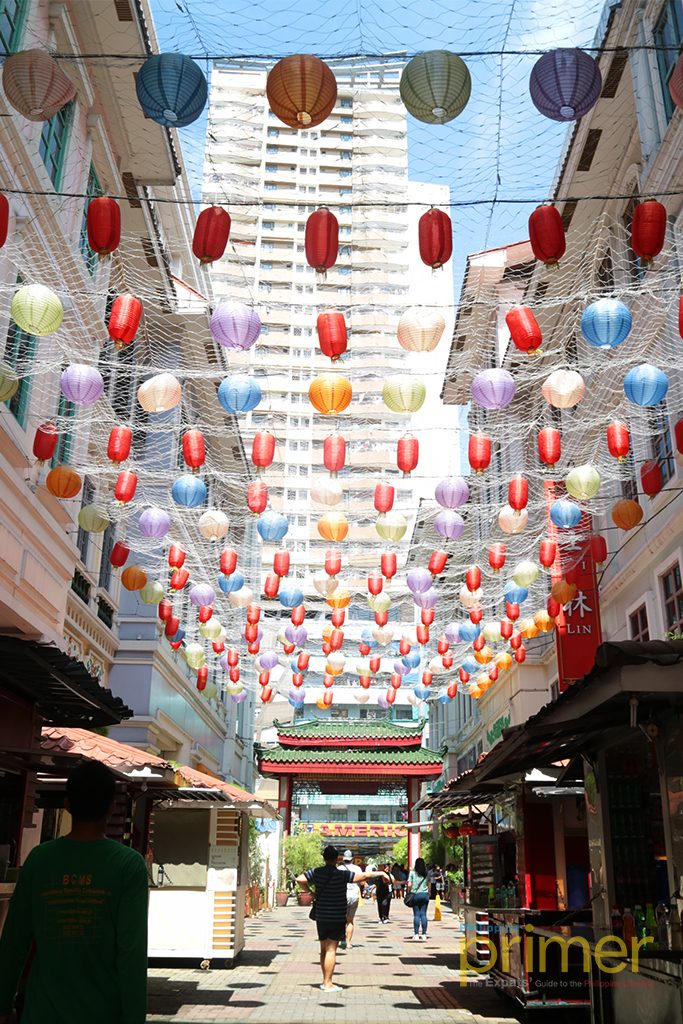 It seems this is your lucky day! It is of great fortune that you visited Philippine Primer as we give you a list of how to spend your day at the Lucky Chinatown Mall in Binondo!
Shi Lin
First up, we give you Shi Lin, complete with its red interiors lighted up by lanterns hanging up from its red ceiling.
Shi Lin introduces its customers to festive China, complete with lanterns gracing the restaurant's ceilings.
This Cantonese restaurant is known for their signature dim sum, the Xiao Long Bao. While the steamed dumplings more than satisfy the palate, partnered as it is with soy sauce and vinegar on a bowl laden with sliced ginger, its process is a different matter altogether.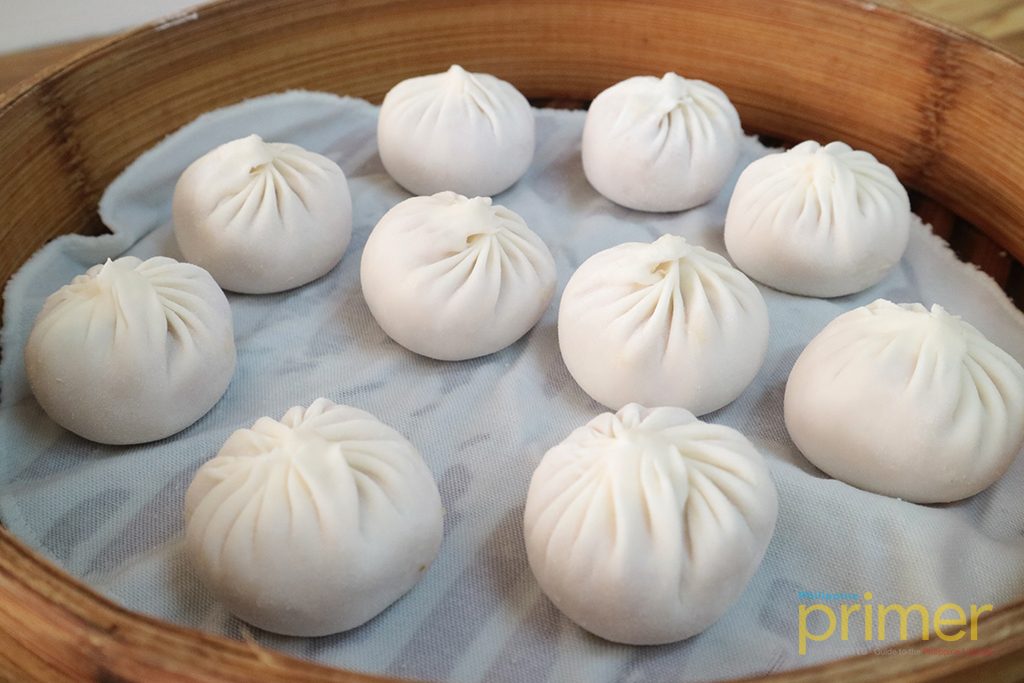 Shi Lin is best known for their Xiao Long Bao, served in a bamboo basket.
With the help of Chef Francis David, the making of the soup dumplings is revealed to Shi Lin's customers beyond a mirror. First, Chef David retrieves cubes of dough from a container which are readied beforehand. While the first step may be easy, the second one is definitely a challenge. Chef David takes two wooden contraptions– one, a thick wooden tube that looks like the smaller version of a rolling pin, the other, a rectangle-shaped wood which aids the tube as it flattens the cubes of dough with precision.
After which, the thin, flattened dough, is stuffed with meat, made out of pork leg and back fat, as well as Shi Lin's secret ingredients. Like an intricate craft, it is then wrapped up like a gift, to be served on a bamboo basket for everyone to enjoy!
Phoenix Dragon Feng Shui Store 
After being fully energized, try out your luck at the Phoenix Dragon, where Samson Chua reads your life's fortune based on what year you were born as well as your Chinese Zodiac sign.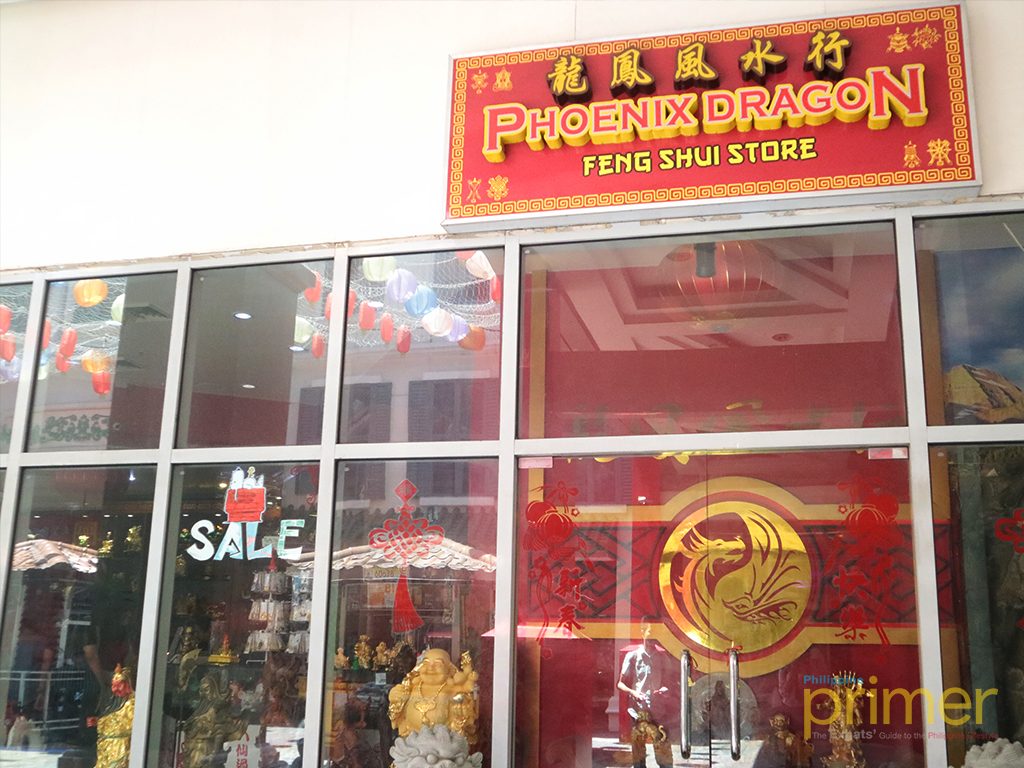 Phoenix Dragon is an amulet and Feng Shui store at Lucky Chinatown Mall in Binondo.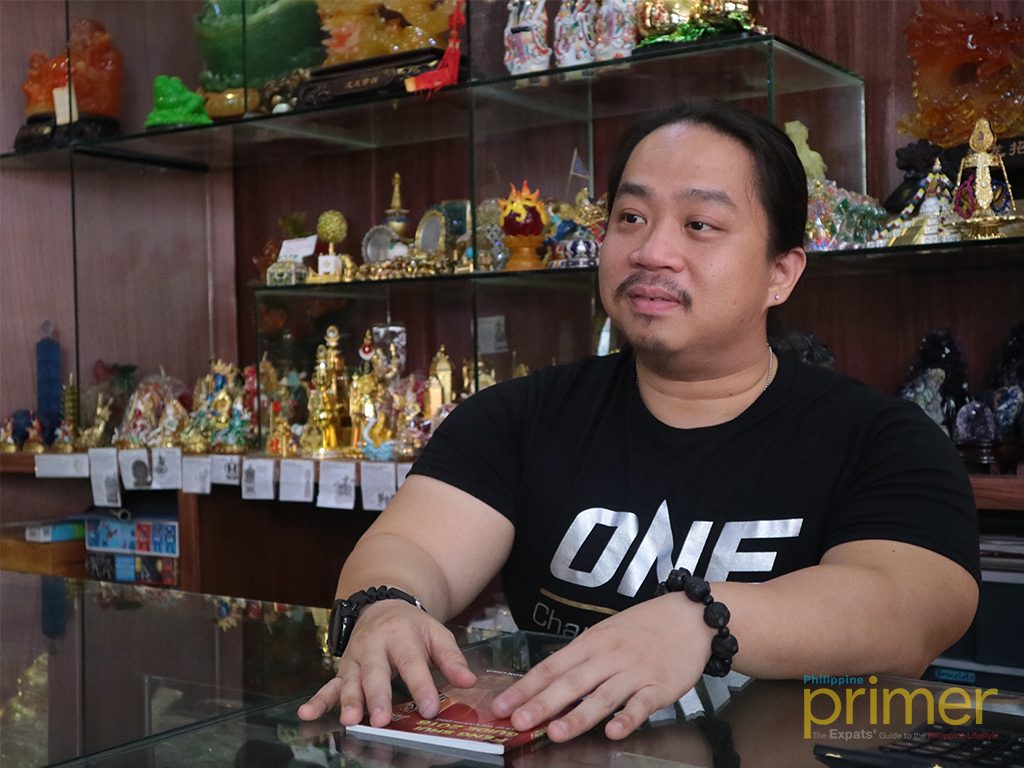 Samson Chua reads fortunes on love life and career at Phoenix Dragon Feng Shui Store.
Chua also gave an overview of what Feng Shui is and what it can do. Basically, Feng Shui has to do with the flow of good atmosphere or vibration within someone's home. The most basic goal is to design a place without any barrier getting in the way of people.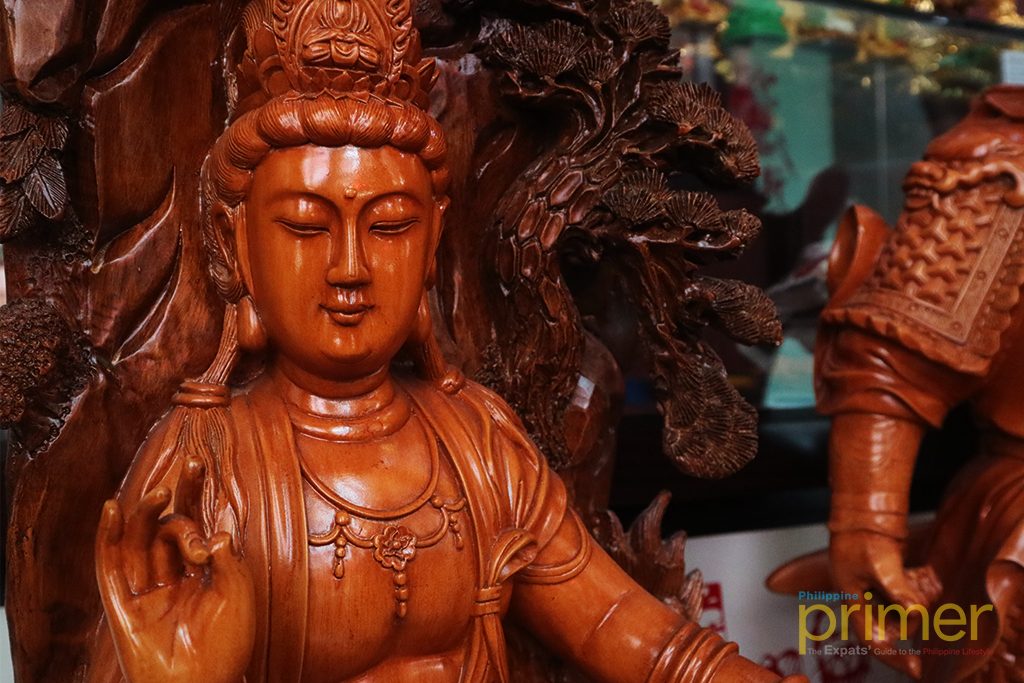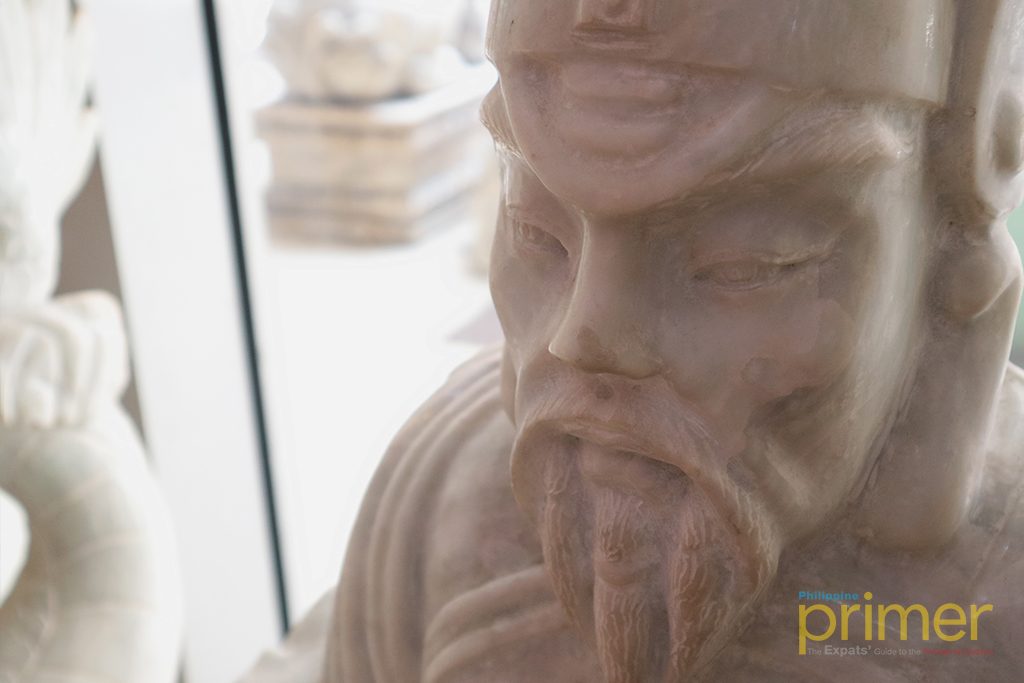 Phoenix Dragon also offers an array of amulets and lucky charms among other products.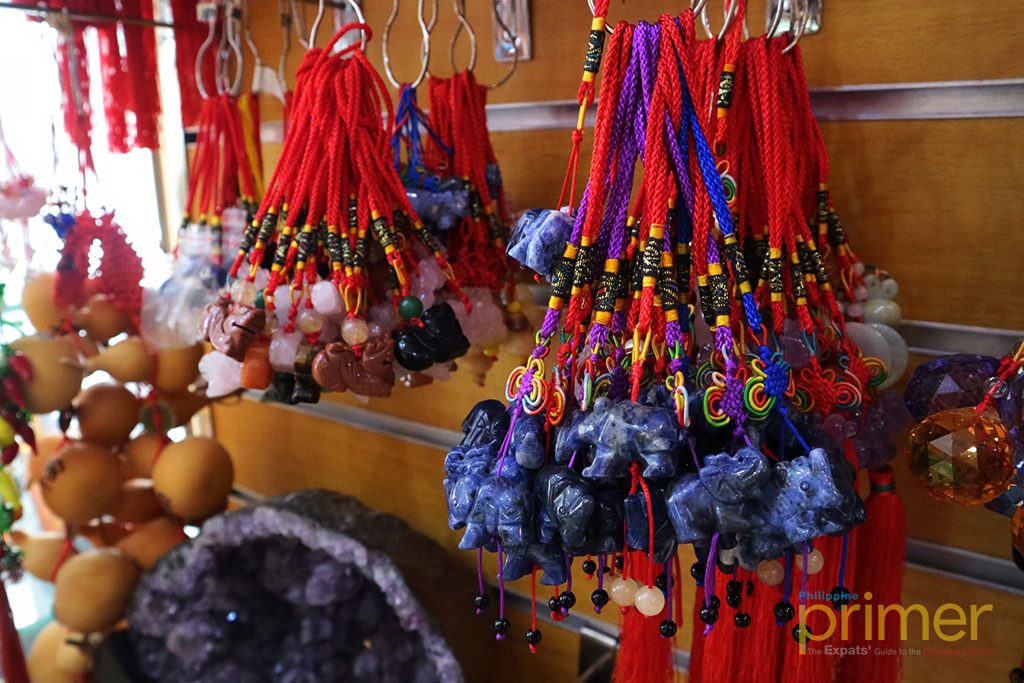 Miao De Amituofo Pureland
The temple is home to Mahayana Buddhism at Lucky Chinatown, where all are more than welcome to pray by lighting an incense. To pray with the incense, one puts the other end of the lighted stick on his or her forehead, situated as the stick is between the middle and index finger of both hands and kneels down in front of three Buddhas, surrounded by flowers and fruits symbolizing constantly changing seasons and water for purity, among other items.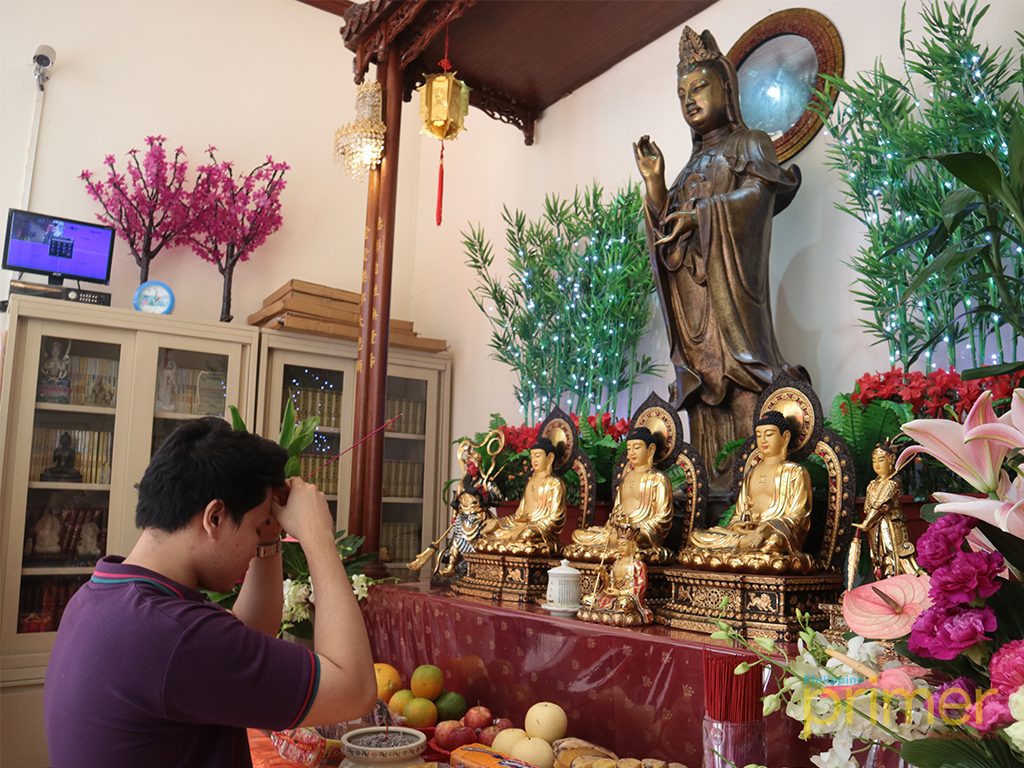 Visitors come to pray and light the incense at Miao De Amituofo Pureland.
Mitasu Charcoal Yakiniku
If you're looking for a place to have a hearty lunch in, try Mitasu Charcoal Yakiniku which sources their products from Japan. With Mitasu Charcoal Yakiniku's first branch built on 2014 at the Fisher Mall in Quezon City, the restaurant serves a fusion of Japanese and Korean Cuisine.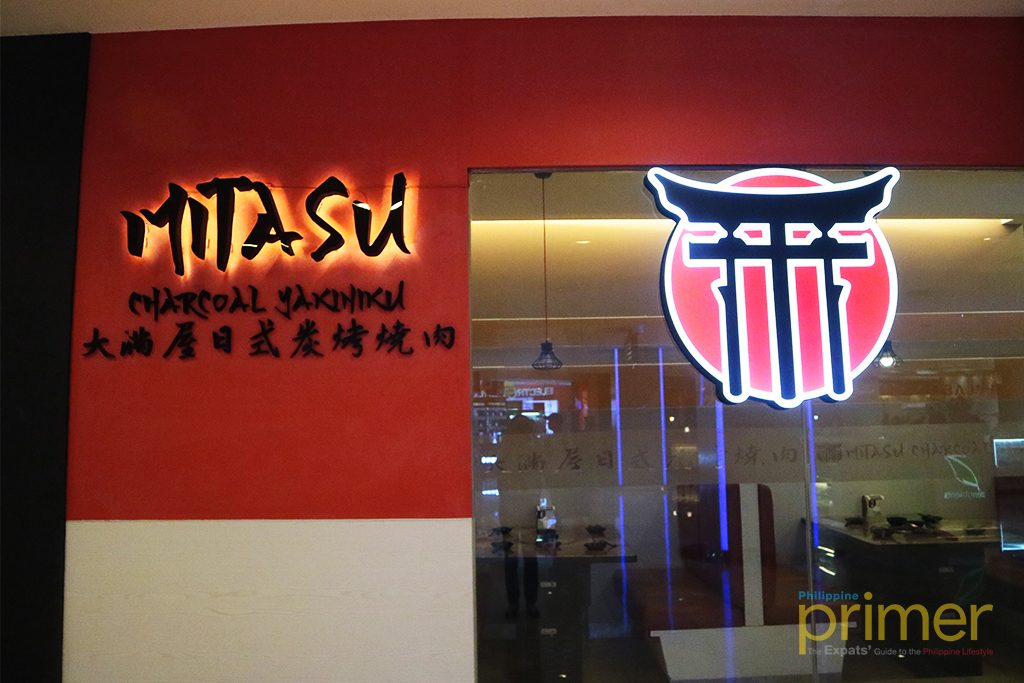 Mitasu Yakiniku Charcoal serves dishes both from Japan and Korea, with Sashimi and the Grill as their best-sellers.
With Mitasu's grilled best-sellers, nothing tastes better than touches of seared meat. Diners may select from their choices of beef, pork, and chicken and experience grilling them on their own. Or try another of their hit dishes, the Sashimi.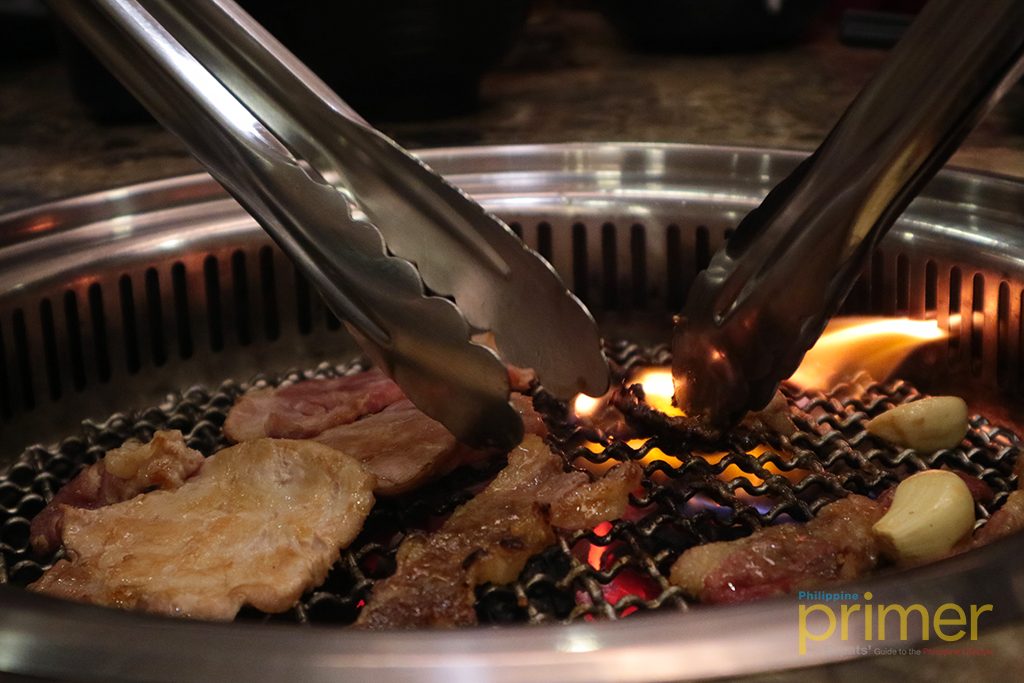 Wellness Sanctuary 
Let's face it. You and your family or friends decided to visit Lucky Chinatown—and maybe a series of other malls around the metro—for a well-meaning rest from certain stressors in your environment. Well, we suggest taking your trip to Lucky Chinatown on another level as you visit Dr. Milarosa Chua-Samson and Associates' Wellness Sanctuary and Orthodontics Clinic!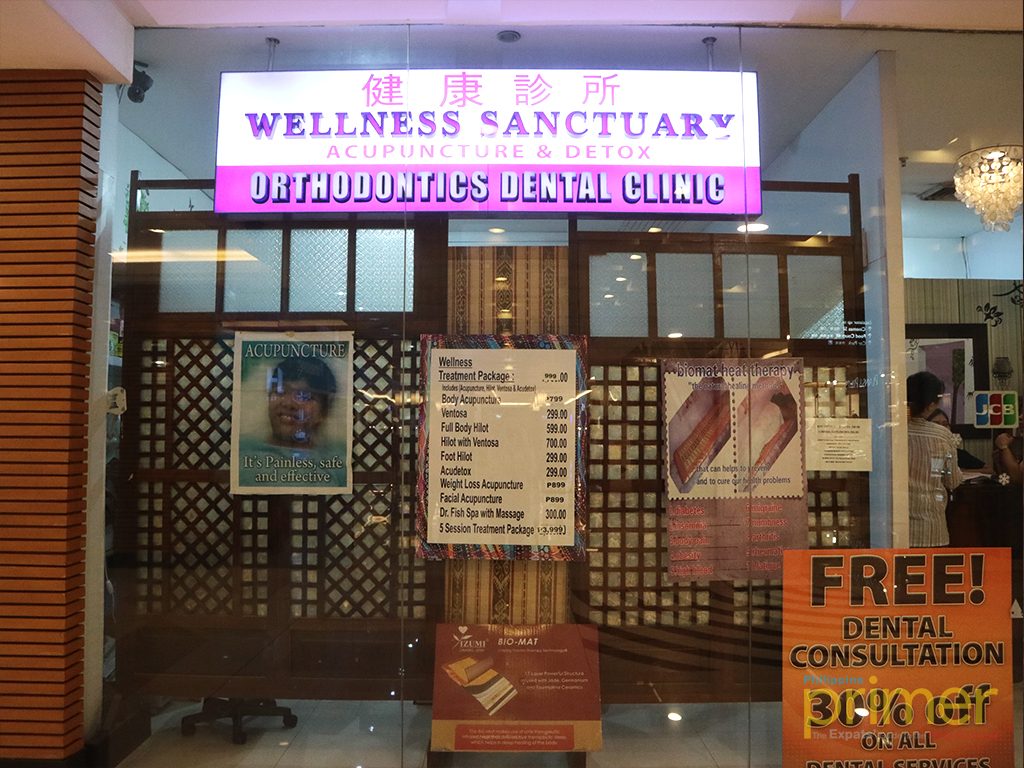 Dr. Milarosa Chua-Samson's clinic at Lucky Chinatown offers a variety of services from AcuDetox Therapy to dental consultations.
Located on the 3rd floor of Lucky Chinatown, sample their AcuDetox Therapy, which is an acupuncture process of placing sterilized needles on certain points of both your ears. The therapy, which may give a mild prickly feeling at first try, aims to treat various issues such as anxiety, insomnia, emotional trauma, illegal and prescription drug abuse, and digestive issues among others.
Other services include Izumi electrotherapy, Biomat Heat Therapy, as well as Dr. Fish Spa, accompanied with a foot massage.
Masuki Mami House
Hungry again? Try Masuki Mami House this time! With their history of making the traditional Mami noodles using a wooden horse to knead the dough, their Mami recipe originated from the grandfather of current owner, Ciara Ma's uncle, who brought the recipe from Hong Kong to the Philippines. Nonetheless, their Mami's distinct sumptuous taste, which ultimately originates from their fresh noodles made the traditional way, prompts their customers to come back for more.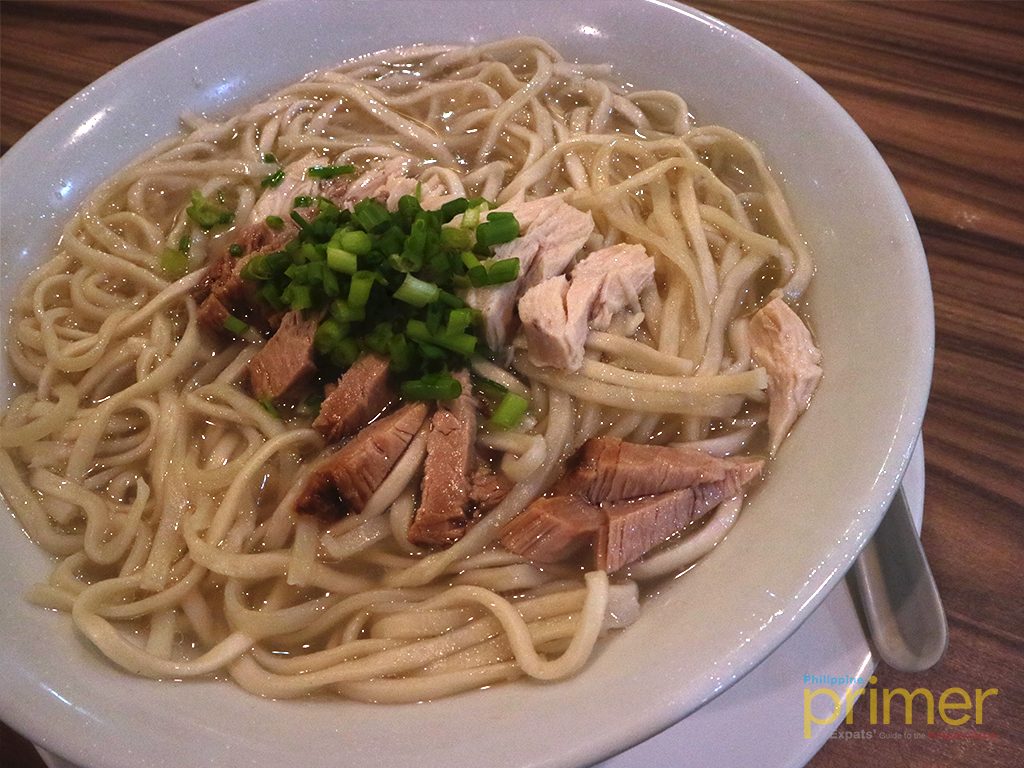 Masuki Mami House is prominent for their old-style, traditional Mami, of which recipe traveled from Hong Kong to the Philippines.
Beijing Foot Spa
With all these establishments you've been to, it is a given dilemma to have your feet hurt from too much wandering inside Lucky Chinatown. The good news is, you can make your last stop at Beijing Foot Spa, and avail of their most-patronized service– the foot massage.
Beijing Foot Spa has a total of 8 branches all over the Metro, with the main branch at Pasig City.
With Beijing Foot Spa also offering Ventoza and Guasha, the establishment originated from Mainland China and has been in service for 11 years and running.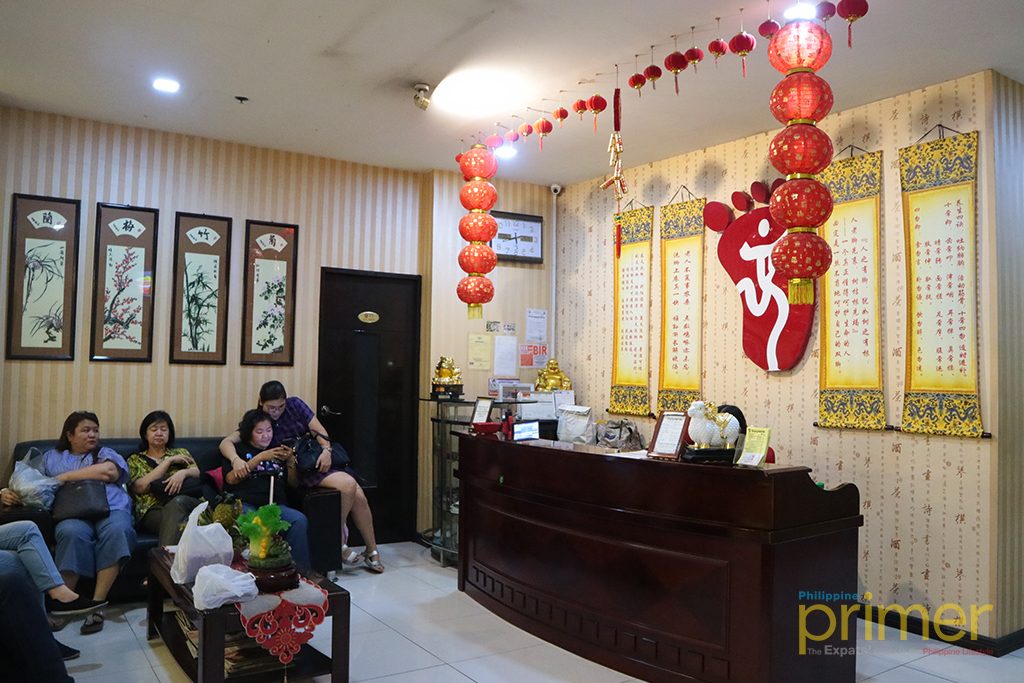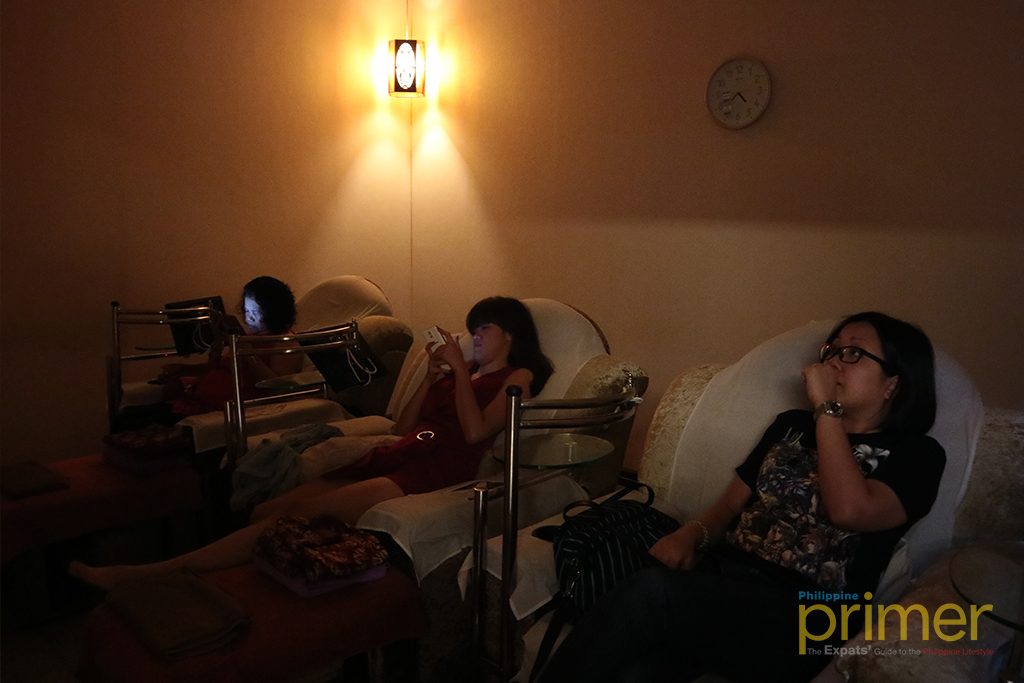 Guests usually enjoy the calming atmosphere inside Beijing Foot Spa's salons.
So are you in for an adventure around Binondo's Lucky Chinatown? Tell us your plans through the comment section below!
---
Written by: Chin Sanigan
Sources: Megaworld Lifestyle Malls, Megaworldcorp, CNN