The Good Old Cinemas of Manila
Filipino movies, in whichever theater you have them shown, will be patronized by the people for everyone has high regards for the entertainment industry.
Here are few of the theaters we still remember despite the ravages of time:
1.  The Capitol Theater, Escolta Manila
The little street of Escolta is called 'historical' for a reason. Along this quiet street stands Capitol Theater. Built in the 1930's, Juan Nakpil, its designer, made use of Sampaguita for the theater's original interior pattern.
The Capitol Theater had 800 seating capacity and a double balcony. Decades later, the cinema had to be closed as people now prefer to watch flicks inside air-conditioned malls.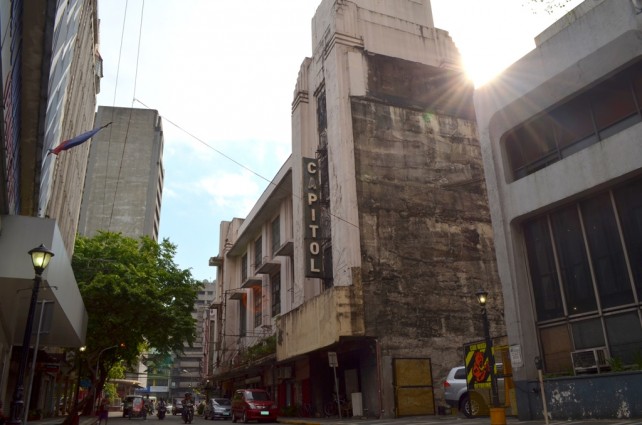 Image courtesy of Mistersandiman/Creative Commons
2. Times Theater, Quiapo Manila
Quiapo is not only known for its famous church and the Black Nazarene. In the early 40's, Times Theater, designed by Luis Ma. Araneta, is the Filipino people's go-to cinema. During the Japanese Colonization, the theater's owners opted not to show propaganda images that highlight the ruling of the colonizers.
Today, there are rumors that the old theater will be taken down to give way to business establishments.
Image courtesy of Wikimedia Commons
3. Odeon Theater, Recto Avenue
Located in C.M. Recto Avenue and Rizal Avenue, Odeon Theater is one of the biggest cinemas in the area. Although the theater has given way to new establishments, its memory remains in the hearts of those who have been to it before.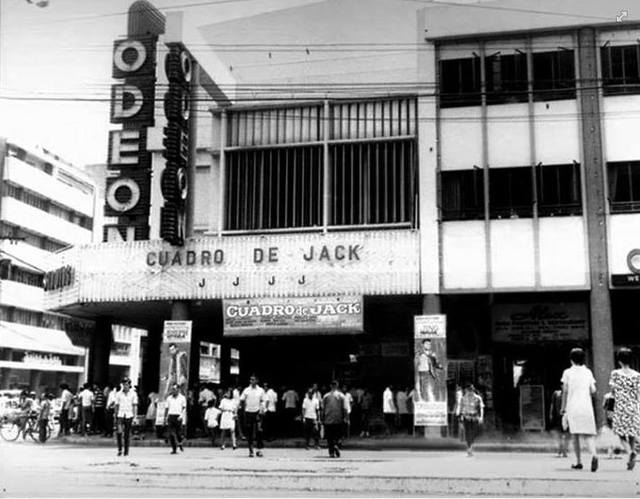 Image courtesy of Cinematreasures.org
4.  Salon de Pertierra
Perhaps one of the most valuable cinemas would be the Salon de Pertierra in Escolta, the first cinema in the Philippines.
Known for showing Filipinos their first silent foreign film in 1896, Salon de Pertierra had been overshadowed by the Capitol and Lyric Theaters during the mid-30's.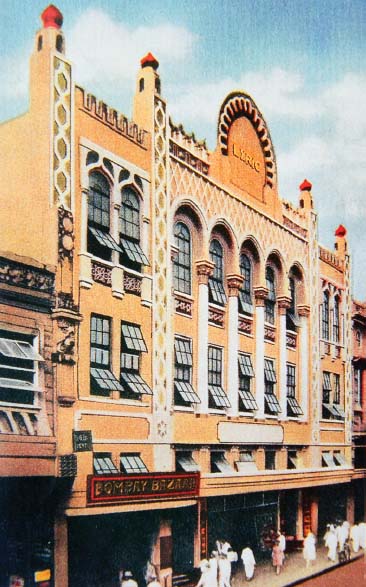 Image courtesy of GMA News Online
5. Luneta Theater 
Located along T.M. Kalaw Avenue, this old cinema is often filled with lovebirds who just had a date in Rizal Park. This cinema was taken down in 2010 to give way to commercial businesses.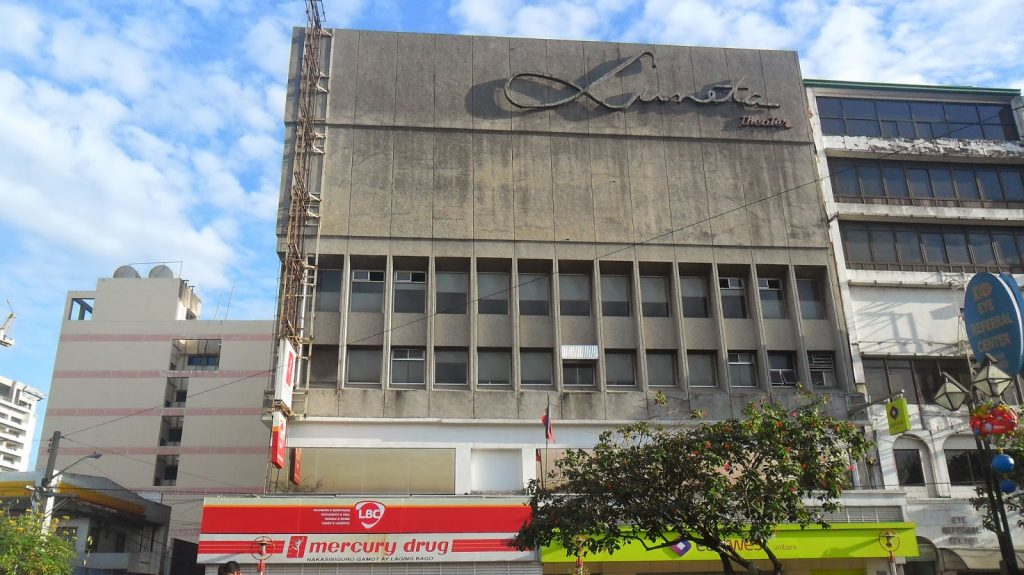 Image courtesy of Lol Philosopher Blog
Are your favorite old cinemas not on the list? Please let us know in the comments below!