Space Adventure: The Mind Museum's New Exhibit is Now Open!
A new exhibit is up at The Mind Museum! For those who are curious about the outer space, an adventure is waiting for you at Space Adventure: Journey to the Wonders of the Universe!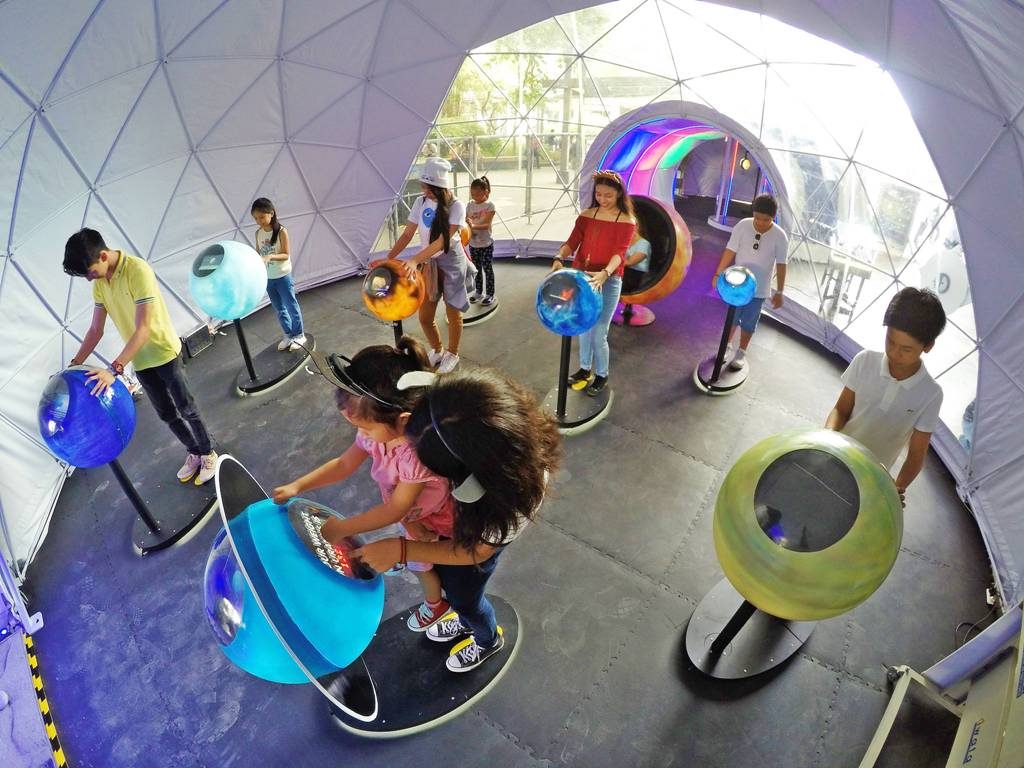 Launched last April 22, Space Adventure invites kids from 2 to 10 years old to embark on an adventure into the wonders of the universe. Divided into three areas, the interactive exhibit will also house play areas for kids to enjoy space-related activities that will feed the imagination of toddlers in the museum.
At Fantastic Universe, kids will learn about our links to the stars, constellations and star patterns, and possible alien life forms! The first exciting thing guests will see would be the I Am Star Stuff, an exhibit where optical illusion reveals to guests that they are made of star stuff.
In Discover Our Solar System, guests will learn about our neighborhood in space. By interacting and playing with the exhibits in this area, kids will learn why Pluto is no longer called a planet, the difference between a meteor, meteorite, and meteoroid, why the Moon has phases, and many more. They will even get to hop on different planets and see what their weight is on Jupiter or Neptune!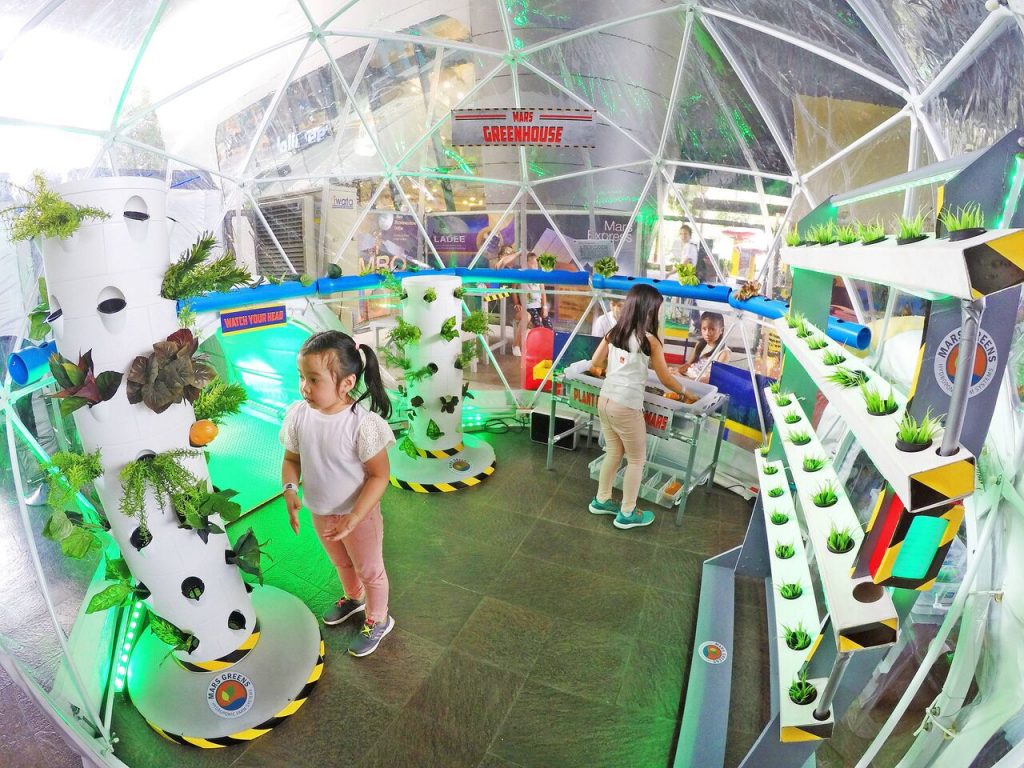 In Explore Outer Space, they will play pretend to "launch rocket balls" to Mars in Mission to Mars. Meanwhile in the Mars Space Station they will learn about the challenges of living on Mars and some of the ideas scientists have of overcoming those challenges to help future astronauts survive and work in another world. Young kids can also play around with basic shapes and colors while learning about rockets in Rocket Shapes and Launch Pad Play Area.
There are play areas and activity tables where kids and adult companions can go on a space adventure together. There are also many exhibits designed to help K-12 students appreciate and understand their classroom lessons more.
Educator's Guides and Activity Sheets are available to enhance the experience and learning of young kids and students. The guides are also suitable for parents and adults who want the experience to be a bonding moment with their kids. The Space Adventure will run for a limited time only. 
Details
Operating Hours: 9 am to 6 pm (Tuesdays to Sundays) Closed on Mondays
Time Slots:  9 am to 10:30 am | 10:30 am to 12 nn | 12 nn to 1:30 pm | 1:30 pm to 3 pm | 3 pm to 4:30 pm | 4:30  pm to 6 pm
Email: inquiry@themindmuseum.org
Website: www.themindmuseum.org
Facebook/Instagram/Twitter: themindmuseum
Admission Fees
Space Adventure only: Php 250 (Adult/ Child – 1.5 hour timeslot); Php 400 (Adult/ Child – All Day Pass)
Museum 3-hour visit + Space Adventure: Php 775 (Adult); Php 650 (Child/ Private school student up to college); Php 340* (Public school up to college/ Teaching staff)
*Students are required to present a valid Philippine school ID at the gate.
*Academic teachers are required to present a Philippine school ID indicating "teacher".
---
This is a press release. Edits were made prior to publishing.