High Quality Glasses in 30 minutes: JINS in Manila
Remember when we told you Japan's biggest eyewear brand was coming to the Philippines? Well, that has been realized! Allow us to introduce JINS in the Philippines!
Opened in 2018 at the Upper Ground Floor of SM Aura, JINS' first store in the Philippines is like a breath of fresh air. There are no doors to speak of, nor is there anything to stop you from entering their store. They make use of wooden racks to show off their eyewear, each having its own mirror so you won't need to find one.
It's a simple layout for a brand known for simple yet high-quality eyewear. JINS made their name in the world of eyewear with their high-index aspheric lenses, which provide less distortion and a clearer field of vision—all while letting customers choose the frame they want without worrying about how thick their lens will get.
Every frame you see here (and in-store) are designed in Tokyo by JINS themselves. This means they can churn out new designs whenever they wish instead of waiting for one from a designer.
JINS eyewear are priced at Php 3,000, Php 5,000, and Php 7,000.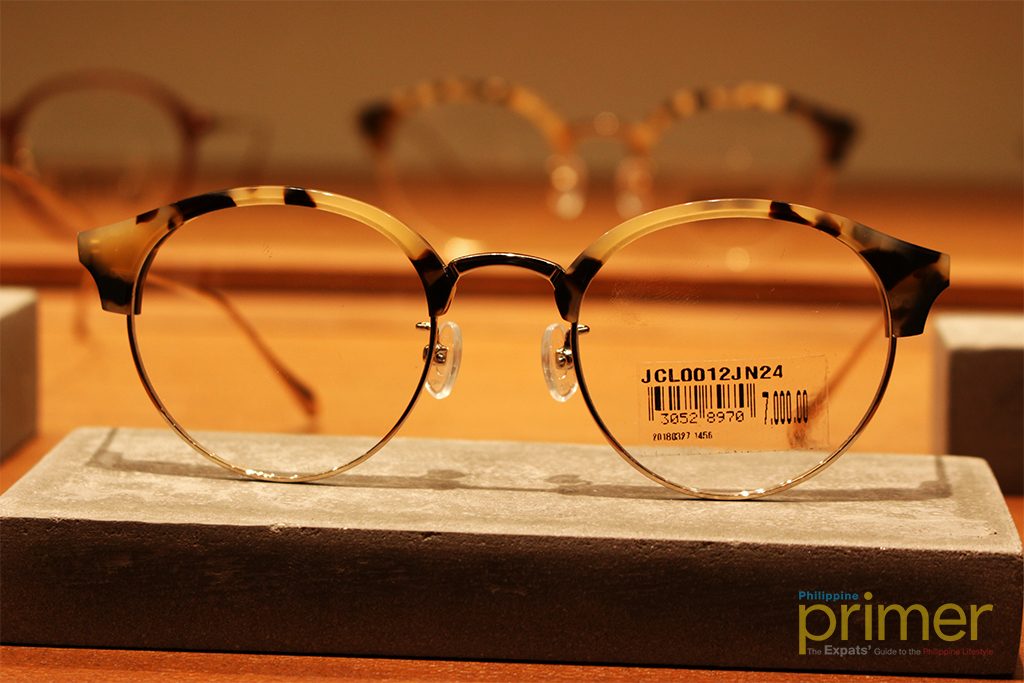 They have classic metal frames…
… and wood frames, too!
The best part about getting lenses from JINS: you can get your eyeglasses (prescription or otherwise) in as little as 30 minutes! They keep stocks of their single-vision lenses, shortening a process that normally takes 10-14 business days down to as little as 30 minutes (depending on store congestion, of course).
Need special lenses for your eyes, like progressive vision lenses? It will only take 5-7 days with JINS!
JINS SCREEN. For people who stare at computer screens way too much.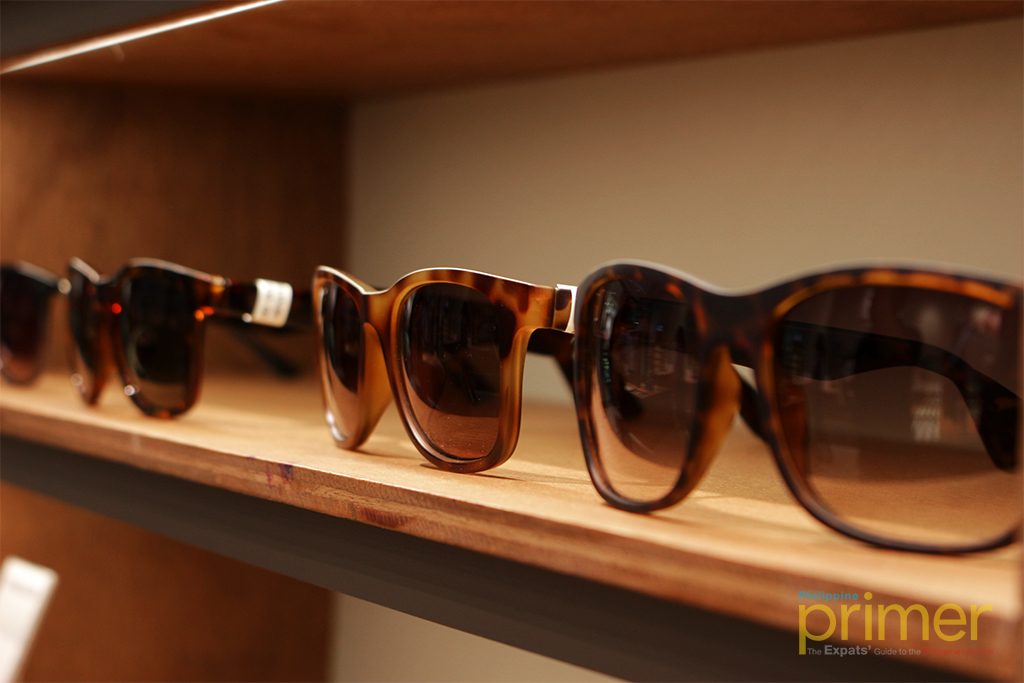 SUNNIES! They even have sunglasses in their store!
AIRFRAMES. The lightest and most flexible frames you will ever see. Perfect for people who hate heavy frames.
Apart from their prescription lenses, JINS also provides classy sunglasses, a pair for those who stare at computer screens too much (JINS SCREEN), and the lightest, most flexible frames you can find (Airframe).
If you're on the hunt for new eyewear, make sure you swing by JINS stores at SM Aura Premier, SM Makati, SM Megamall, SM City North EDSA, and Robinsons Place Manila.