Marugame Udon in Glorietta Makati: 2nd branch of Manila's fave udon restaurant
For months, we have been going out of our way to allow ourselves a delicious bowl (or two!) of fresh udon at Marugame Udon's first Philippine branch in BGC. So you can imagine our excitement when we saw that our favorite udon shop has opened a second branch at Glorietta 4, which makes the most comforting noodle more accessible to people in this part of the metro.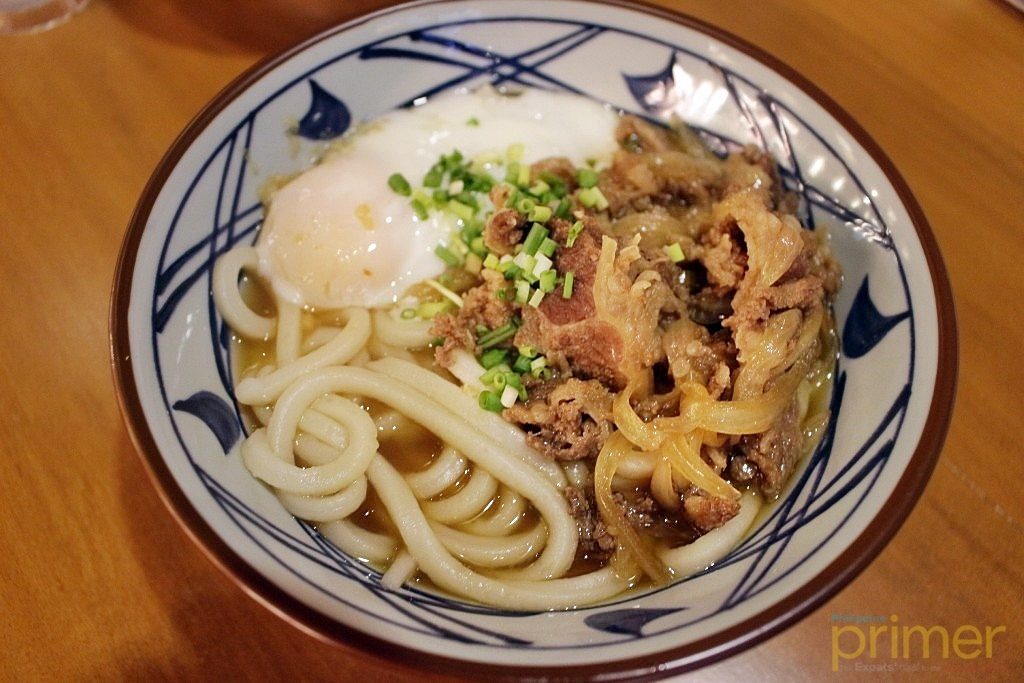 Marugame Udon opened last February 24 on the third floor of Glorietta 4 in Makati and almost immediately, it has already attracted long queues of noodle-craving people.
It has practically the same setup and vibe as its first branch at Bonifacio High Street—wooden chairs and tables, white norens (Japanese cloth dividers), and an open kitchen counter where customers can help themselves with freshly made udon and delicious sides in a self-service style. The branch in Glorietta is a bit more spacious, which is very apt for a mall that sees huge crowds every day.
Marugame Udon has captivated the hearts of many people (including ours) with their thick, firm, and chewy udon noodles that are ultimately comforting when mixed with their rich and beefy soup. The beef strips in their Beef Ontama Bukkake Udon are also something to die for. They are also famous for their tempura and omusubi.
If you still haven't, you've also got to try their Curry Udon, which presents to the palate a perfect balance of curry and bonito soup that fit well with the firm and smooth texture of the udon noodles. Other curry specials are Curry Rice and Omelette Katsu Curry, which prove that noodles are not the only thing Marugame Udon can produce well.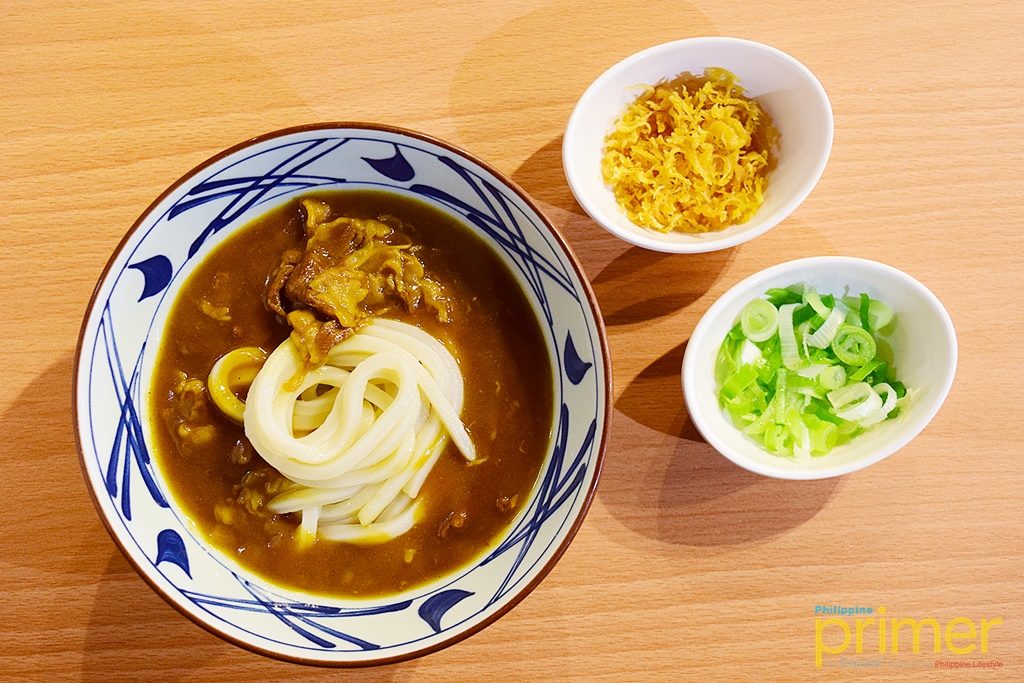 Curry Udon (regular Php 170 / large Php 220)
Curry Rice (Php 160)
Omelette Katsu Curry (Php 270)
If you haven't tried Marugame Udon, this is your chance! Take your friends with you after work or school to Glorietta 4 to try and experience Japan's well-loved udon chain.
Also read: Marugame Udon Opens First PH Branch in BGC
---
Written by Rizelle "Rei" Leaño