What to Expect at the First ComicCon Asia 2018
UPDATE March 22: the official Facebook Page of ComicCon Asia announced that Stan Lee has backed out of the event due to health concerns. Refunds for the activity passes and Excelsior package can be requested through payment@comicon.asia.
While there have been a number of geek and pop culture conventions that have taken place in Manila, there is a newcomer that boldly aims to set new standards when it comes to celebrating people's love for comics, manga, toys, gaming, cosplay and every other facet of the great pop culture of the modern-day world. The first-ever ComicCon Asia, which is set to happen at the SMX Convention Center on March 24 to 25 2018, will gather the best elements of the geek universe in one venue and boasts of a great balance between international and Asian themes.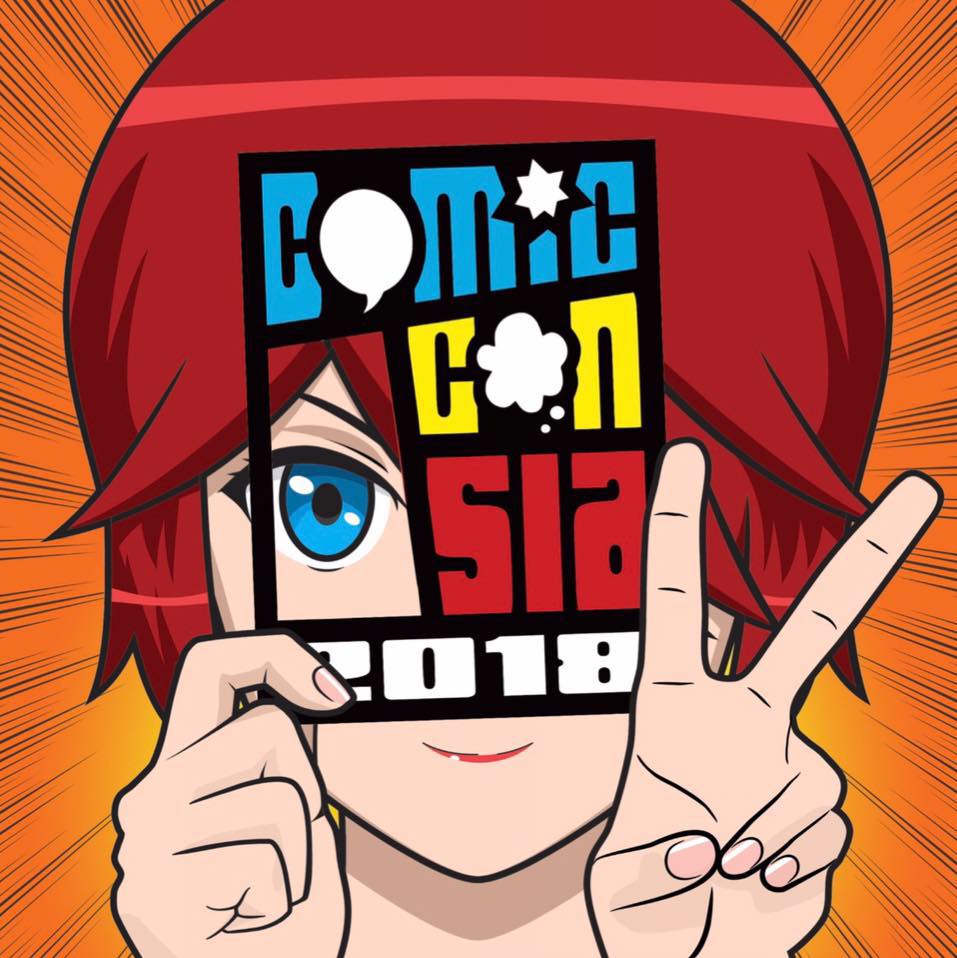 IMAGE ComicCon Asia Facebook page
The venue will be divided into five domains: Manga & Anime, Comics & Literature, Toys & Gaming, Movies, Series & Animation, and Cosplay. Just like the many comic conventions that we have seen before, ComicCon Asia will serve as a platform for many pop culture enthusiasts and industry players to come together, meet, and connect with one another. There will definitely be so much to see and so much to learn.
Beyond all of these, here are some of the most exciting reasons that ComicCon Asia 2018 should already be on everybody's calendar.
A complete learning package on cosplay
Many people look up to the most famous cosplayers and attempt to follow in their footsteps, but not everyone gets their turn under the spotlight. If you're aiming to be the next Linda Le or Nana Kuronoma, then you should be at ComicCon Asia 2018 because these two cosplayers will be there in person! Besides learning how to create your own costumes and effectively embody your character from these two cosplaying experts, you can also get tips on how to create realistic props from artist Chad Hoku, and how to capture stunning photos from cosplay photographer Jay Tablante.
Jay Tablante is an expert shutterbug with a wide portfolio of cosplay photography.
Exclusive access to the creative industry
ComicCon Asia unleashes its full force by gathering the best of the best in the creative trade, from which you can get an exclusive peek of the industry. There will be a lot of informative talks, workshops, and panel discussions, featuring experts like DC/Marvel homegrown comic book artist Harvey Tolibao, Walt Disney's Visual Development Artist Armand Serrano, and many more!
Chance to rub elbows with an NBA legend
Fans of NBA get a once-in-a-blue-moon chance of meeting a legend, NBA superstar Ray Allen, at this year's ComicCon Asia. In time for the 20th anniversary of the release of his movie He Got Game, Allen will excite basketball fans anew with an exclusive meet-and-greet and unveiling of exclusive memorabilia.
What kind of superhero will you become?
Rise of the new Pinoy superhero
There are many contests happening at ComicCon Asia 2018, but the one that we're excited the most about is The Great Filipino Graphic Novel which aims to introduce a new Pinoy superhero that will serve as the best representation of a Filipino character in today's society.
Chance to meet the world's most iconic superhero creator
You know who we're talking about. He's the real father of the X-Men, Spider-Man, Doctor Strange, Fantastic Four and many other superheroes that we have come to love since childhood. Yes, Stan Lee is coming to the Philippines to meet superhero fans at ComicCon Asia!
Also read: ComicCon Asia: Newest Comic Convention to Launch in 2018