Keeping the Faith: A Must-Watch Docu About Japan's Hidden Christians
Joining Japanese actor and TV narrator Kaz Sawamura, Filipino TV personality Robi Domingo has taken the road less traveled when looking back to the history of Japan in the three-part documentary, "Keeping the Faith: The Story of Japan's Hidden Christians."
The first two episodes aired on the cable news channel ABS-CBN News Channel (ANC) last December 14 and 28, while the final part will air on January 11.
In Keeping the Faith, A Filipino visitor-Japanese native tandem travels shoulder to shoulder around Amakusa to find traces of the Christian community that once thrived in this island district. While he is a known charming and high-spirited TV host in his home country, Robi Domingo has given the trip a more serious and reflective treatment. Kaz Sawamura eloquently keeps up with his foreign companion.
The first two episodes have already stimulated great insight into this unexplored chapter of Japanese history. The show starts off calmly and, as the duo explores every historic site of Amakusa, develops into a solemn and heartfelt revelation of the arrival, rejection, and resilience of the Christian community in Amakusa.
Whatever your religion, ethnicity, or beliefs are, Keeping the Faith is a good documentary to watch. The show offers a wonderful realization of how in an extremely dynamic and heterogeneous world we live in, it is possible for two or more belief systems—in this case, religions—to coexist harmoniously and create a very special community in the present time.
Sawamura and Domingo not only uncovers the fascinating tales of the hidden Christians in Amakusa. They also explore the various cultural gems, culinary treasures, and artistic heritage of the district, which makes for a great takeaway for travelers planning to visit Japan.
We have watched and read a lot about Tokyo, Kyoto, or Osaka in Japan. Now, it's time to take a different trail.
Don't miss out on the last part of Keeping the Faith, which will air on January 11, 2018, on the ABS-CBN News Channel. You can also get the chance to visit this amazing part of Japan when you share your thoughts about Amakusa through the poll posted on Go Amakusa's Facebook page.
For more information, be sure to follow Go Amakusa's Facebook page at www.facebook.com/goamakusa!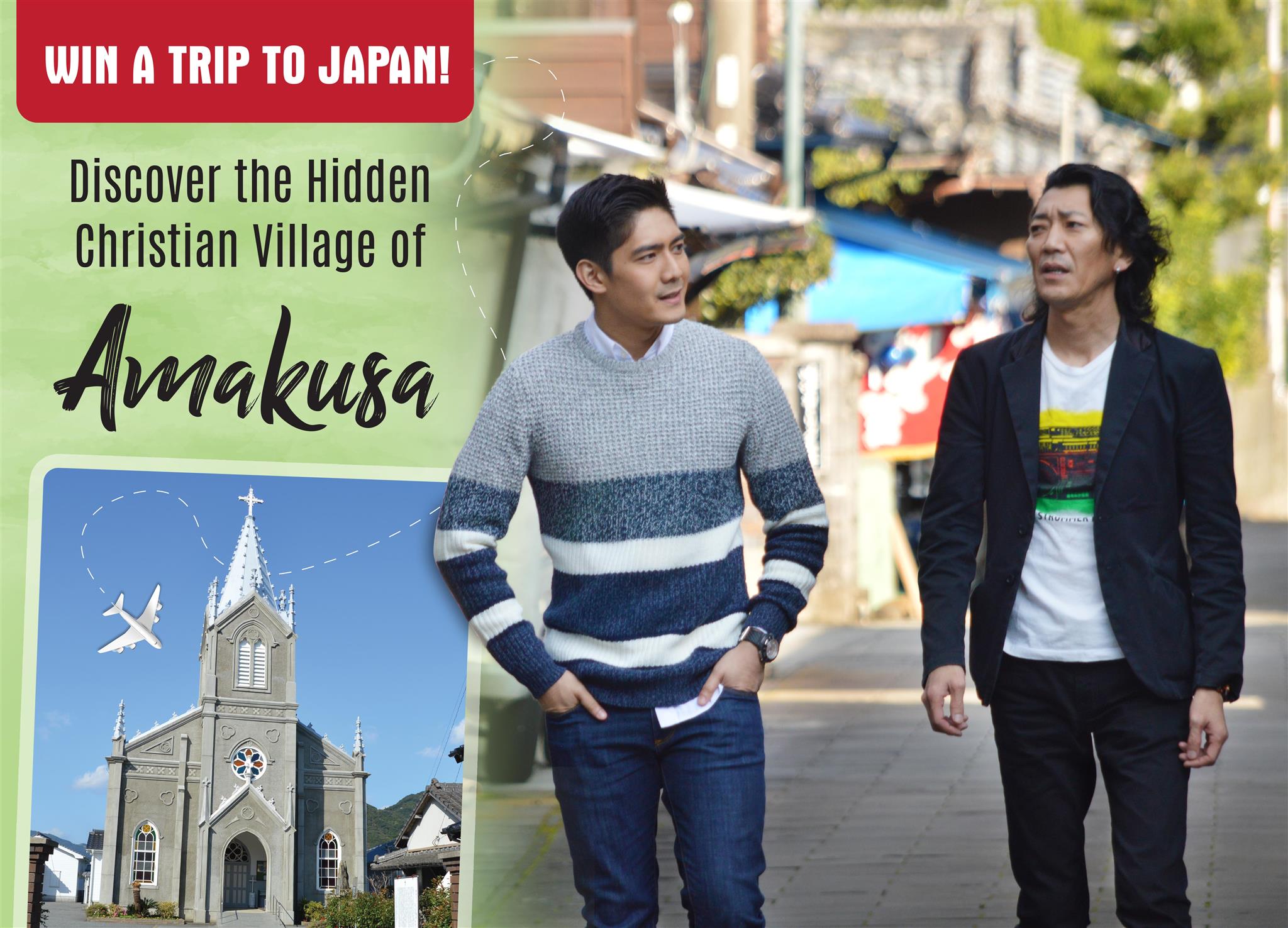 You can also read more about the Hidden Christians of Amakusa in Japan on the December 2017 issue of Philippine Primer magazine (English).
Also read: Win a Trip to Japan When You Uncover the Hidden Christians of Amakusa
---
Writtten by Rizelle "Rei" Leaño