Beauty and the Beast (A Review): A Charming Musical by the Repertory Philippines
The classic tale of Beauty and the Beast graces the theater stage as REP Theater for Young Audiences (RTYA) retells the story of the spellbinding musical based on the book written by Peter del Valle and John Ahearn, music by Michael Valenti, and lyrics by Elsa Rael.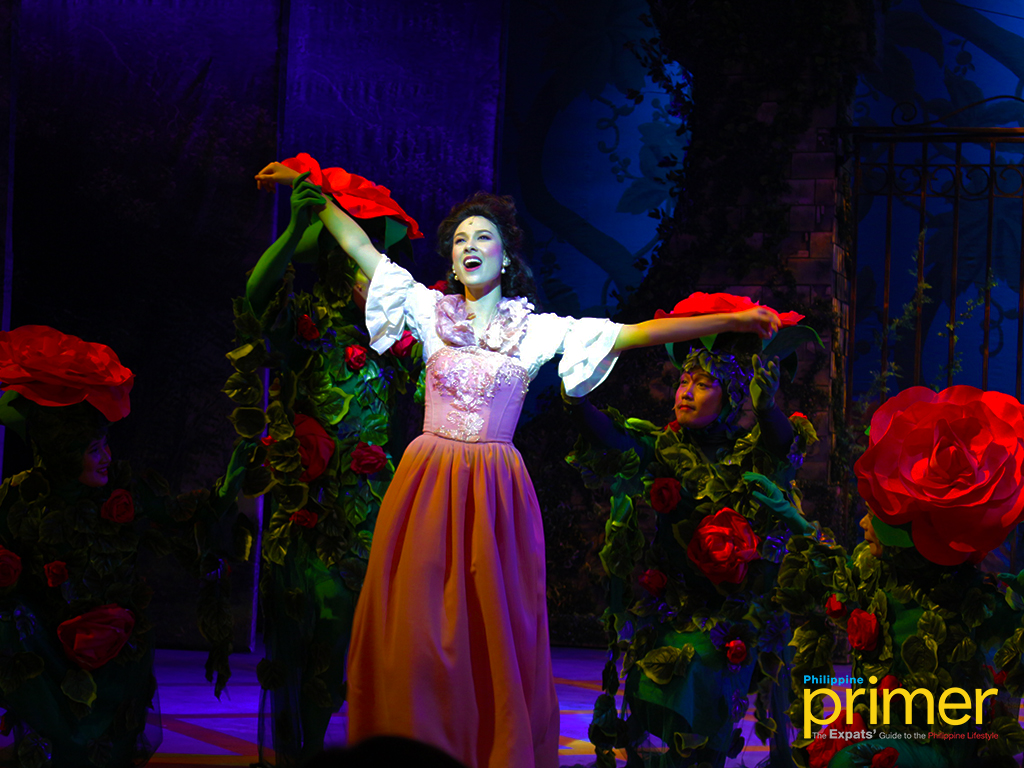 Preview Night's Beauty played by Alana Vicente
Beauty and the Beast dance gracefully during the later part of the play
Based on the French novel published in 1740, this version of Beauty and the Beast tells the story of a father who wanders into an enchanted garden as he tries to take shelter from the storm. Having promised that he would bring home one lovely rose for his daughter Beauty, he picks one from the bush which angered the Beast who owns the garden. As punishment, Beast demanded to send Beauty into his castle as payment for the stolen rose. Then, Beauty agrees to live with Beast in exchange of his father, not knowing that Beast is under a spell, which can only be broken by true love.
Also read: Beauty and the Beast in Onstage Theater, Greenbelt Makati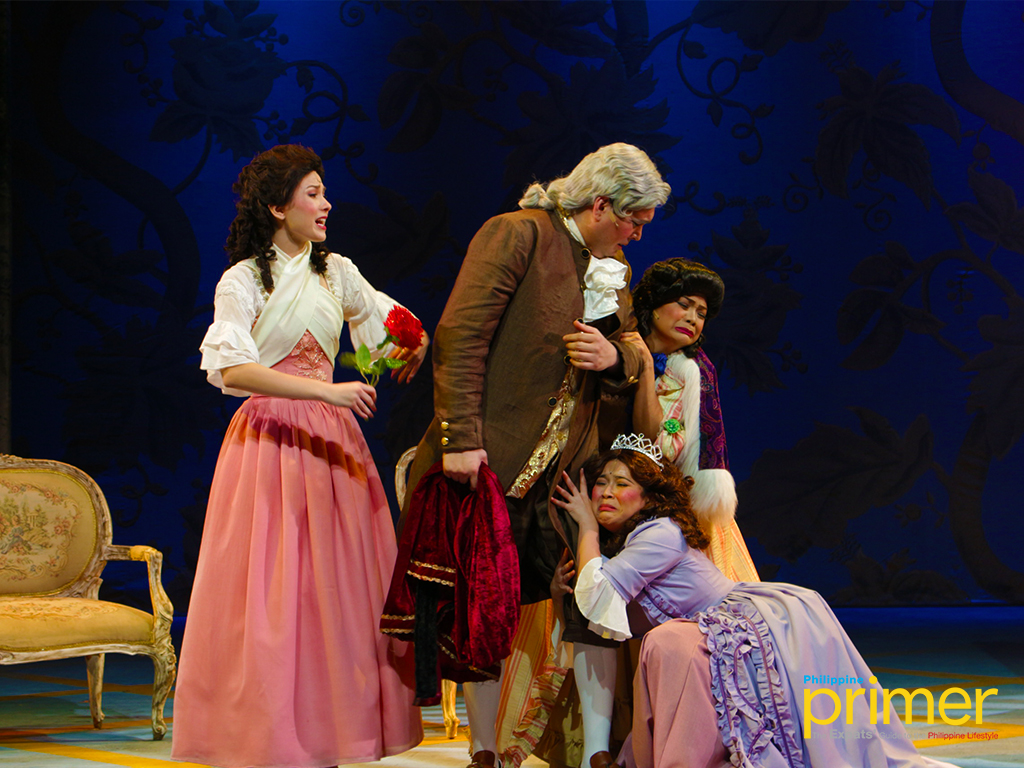 Beauty's father and sisters Mimi and Fifi
In this version, RTYA has created yet another masterpiece that beautifully tells the classic fairy tale with romance, humor, and music best fit for kids and kids at heart. RYTA successfully weaves a simple yet very endearing story of Beauty, played by Alana Vicente, who consistently gave a heartwarming performance through her acting and singing skills as she performs on stage. Her two sisters, Fifi and Mimi, and their counterpart Jacques and Pierre provided the comical scenes for all which made the audience laugh their hearts out through their witty antics.
Beast, played by Jos Jalbuena
Outstanding performances were also delivered by the other cast of the play, from the Father, up to the other cast. When it was finally time to reveal Beast's true identity, everybody in the audience swooned at the sight of the Prince, played by Jos Jalbuena who delighted the audience with his endearing portrayal of the second titular character.
At the end of the play, they gave a delightful performance with all the other casts
All in all, Beauty and the Beast by REP Theater for Young Audiences was lovely and entertaining. From the visuals to the stellar performances, and music, it's definitely worth watching for everyone. It's a story for everyone to learn from, as it teaches the audience to love beyond appearances.
Beauty and the Beast 
Beauty and the Beast by RTYA, directed by Joy Virata, will run until December 14 at the Onstage Theater in Greenbelt 1, Makati City. Get your tickets by calling REP at 843-3570 or Ticketworld at 891-9999. You can also log on to ticketworld.com.ph.