PRA celebrates 32 years of service to retirees in the Philippines
It was a night to both celebrate retirees and commemorate the men and women of the Philippine Retirement Authority (PRA) as they celebrated their 32nd anniversary last Friday, July 7, at the Philippine International Convention Center in Pasay City.
32 YEARS. That's how long the Philippine Retirement Authority has been around. In this photo are their honored guests along with PRA's General Manager Atty. Bienvenido Chy (second from right).
The event was graced by PRA members and guests from the government, as well as the agency's partners in bringing in retirees to the Philippines.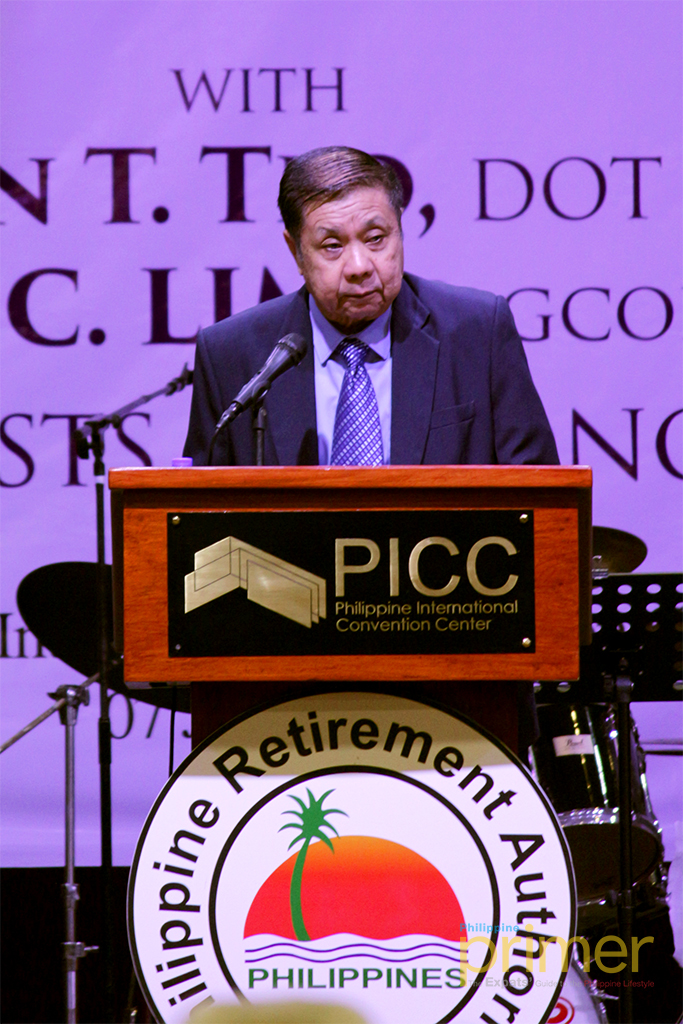 A NEW DIRECTION. Atty. Chy introduces the new direction for the PRA: Expanding Services, Business Opportunities, and Sustainable Growth.
Atty. Bienvenido Chy, PRA's General Manager, took it upon himself to introduce the new direction for the PRA as it looks to turn the country into a premier destination for retirees: Expanding Services, Business Opportunities, and Sustainable Growth.
Apart from citing the improvements of the PRA over the years, they also took the opportunity to honor their employees, partners, and retirees for their many years spent together.
Here are some photos of the awardees:
Industry partners
SUNTREK PHILIPPINES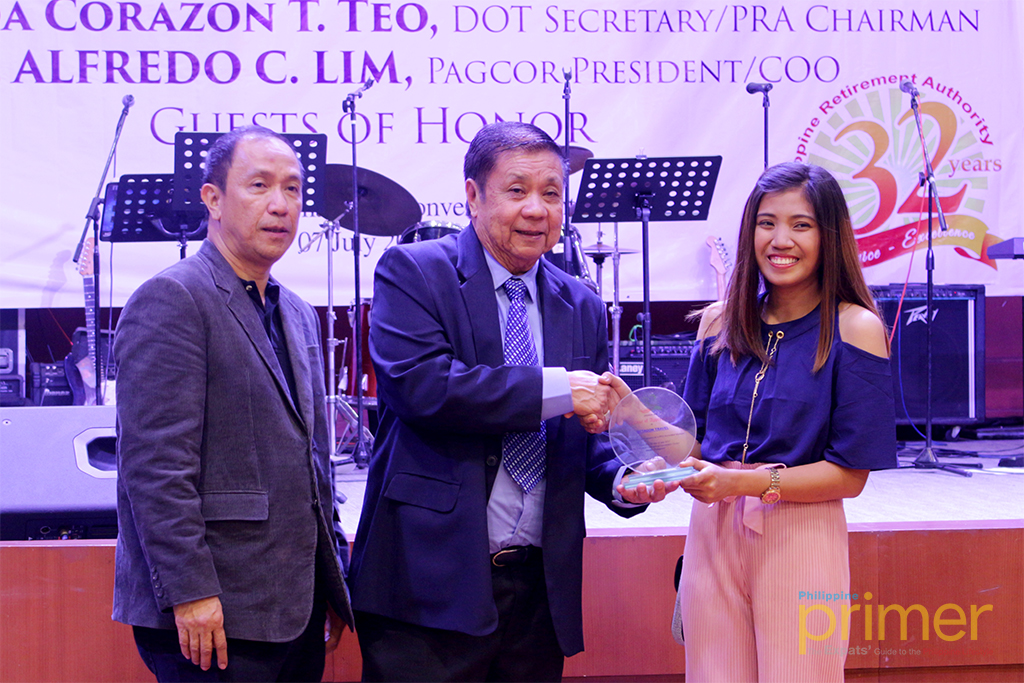 OCTAGON TRAVEL
NO. 1 ACTIVITY NETWORK SYSTEM, INC.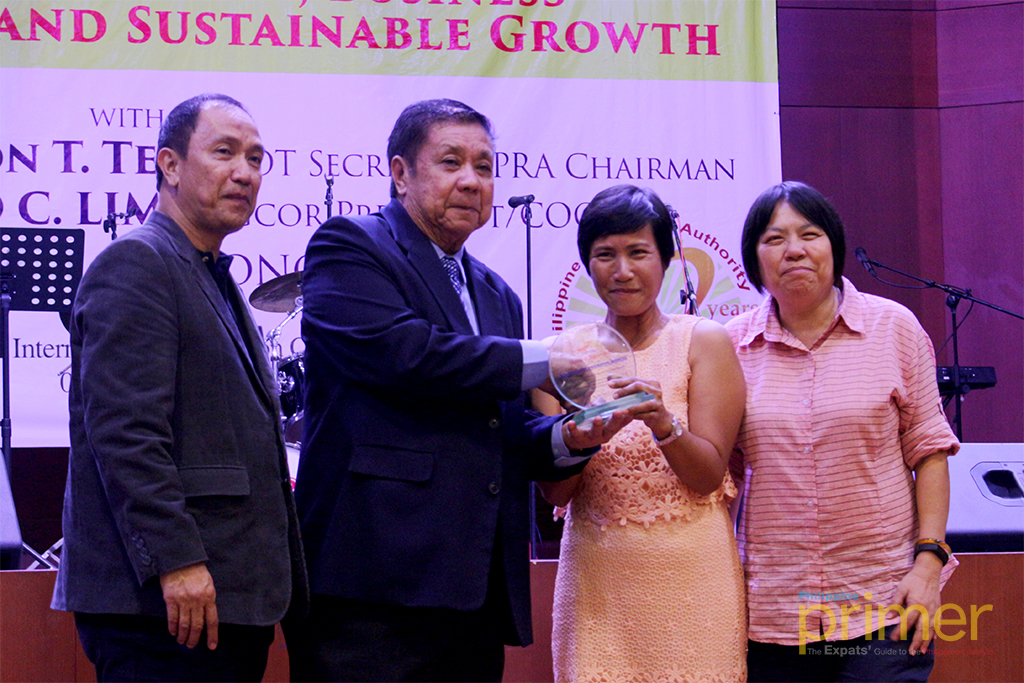 MRL DOCUMENT PROCESSING SERVICES
HUA XIA CONSULTANT SERVICES
Honored Retirees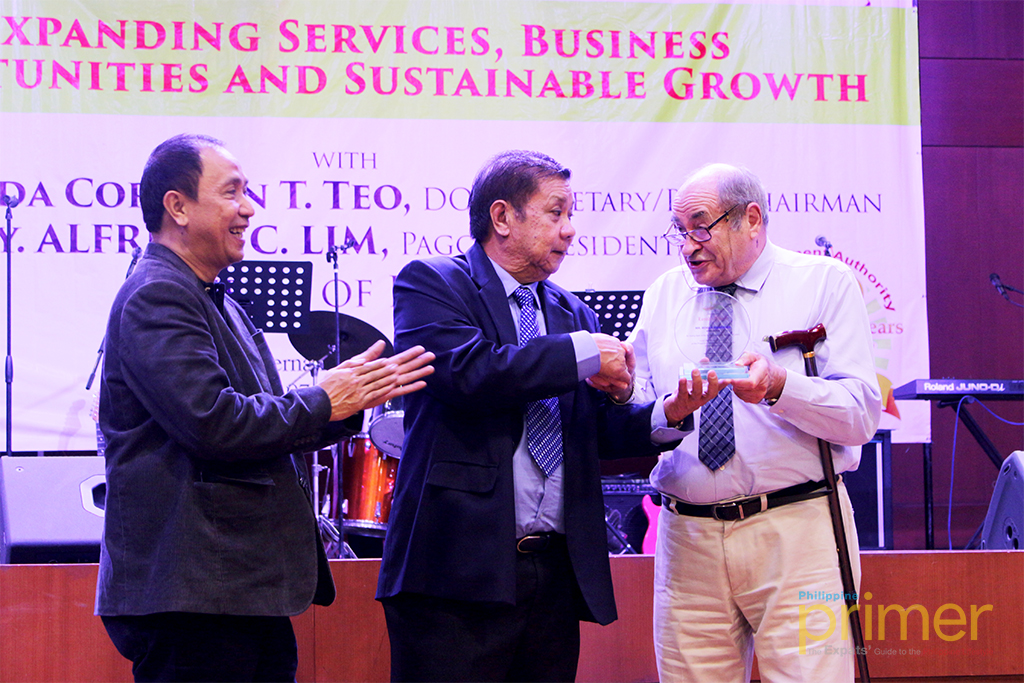 ROGER MANDRIAK
JULIAN HOWARD PAYNE
About the PRA
The Philippine Retirement Authority is a government-owned and controlled corporation created by virtue of Executive Order (E.O.) No. 1037, signed by former President Ferdinand E. Marcos on July 4, 1985. Its mandate is to attract foreign nationals and former Filipino citizens to invest, reside, and retire in the Philippines with the end-view of accelerating the socio-economic development of the country. It also looks to contribute to the country's foreign currency reserve and provide retirees with the best quality of life in the most attractive package possible.
From being under the control of the Office of the President, it has since gone under the supervision of the Department of Trade and Industry's Board of Investments (E.O. No. 26, s. 2001). Today, the PRA is an attached agency of the Department of Tourism via the Tourism Act of 2009 (Republic Act No. 9593).
You can find their office at the 29th Floor, Citibank Tower, 8741 Paseo De Roxas St., Makati City.
---
Written by: Andronico Del Rosario