EIGASAI 2017 Opening Night: Chuckles, Tears, and a Celebration of Life
EIGASAI 2017 kicked off with a bang last night at the Shang Plaza in Mandaluyong City, and the opening film, Her Love Boils Bathwater, was quite a movie to start off the two-month-long film festival in Manila, Davao, Cebu, Baguio, Bacolod, and Iloilo.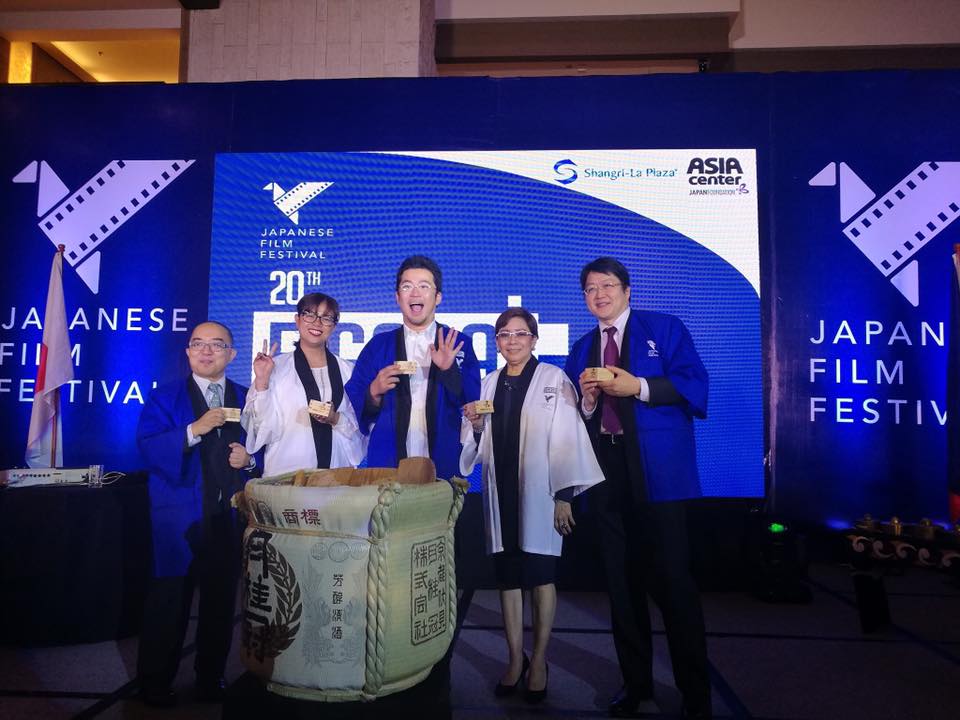 IMAGE FDCP
There was a Japanese-style opening led by Ryota Nakano, director of Her Love Boils Bathwater; Liza Diño-Seguerra, Film Development Council of the Philippines Chairperson (FDCP) and CEO; and Hiroaki Uesugi, director of Japan Foundation Manila (JFM). A dance number inspired by the movie was also shown to those in attendance.
Also read: EIGASAI 2017 in PH: 20 years, 20 films
What mattered to us, however, was the film itself. The theater was full of moviegoers ranging from locals to foreigners as well as young and old, all wanting to see Nakano's film.
THE SACHINO FAMILY. Futaba (left) is played by Rei Miyazawa, while Azumi (second from left) is played by Hana Sugisaki.
Once the movie started, the theater fell silent (for a bit) before seeing the opening parts of Her Love Boils Bathwater. For context, it's a story about how a dying mother brings her family back together, re-open their bathhouse, and set her daughter on the path to independence. It stars Rei Miyazawa as Futaba, the ailing mother, and Hana Sugisaki as Azumi, a young girl who goes from shy to brimming with confidence.
DIRECTOR RYOTA NAKANO. Here's the man behind the tear-jerking film Her Love Boils Bathwater.
While we don't want to spoil how the movie goes (though you can probably guess from the first few lines), what we can say about the movie is that it really touches your emotions. It's a drama, but it's not as heavy as, say, what everyone is used to when it comes to dramatic movies (i.e. lots of crying throughout the movie).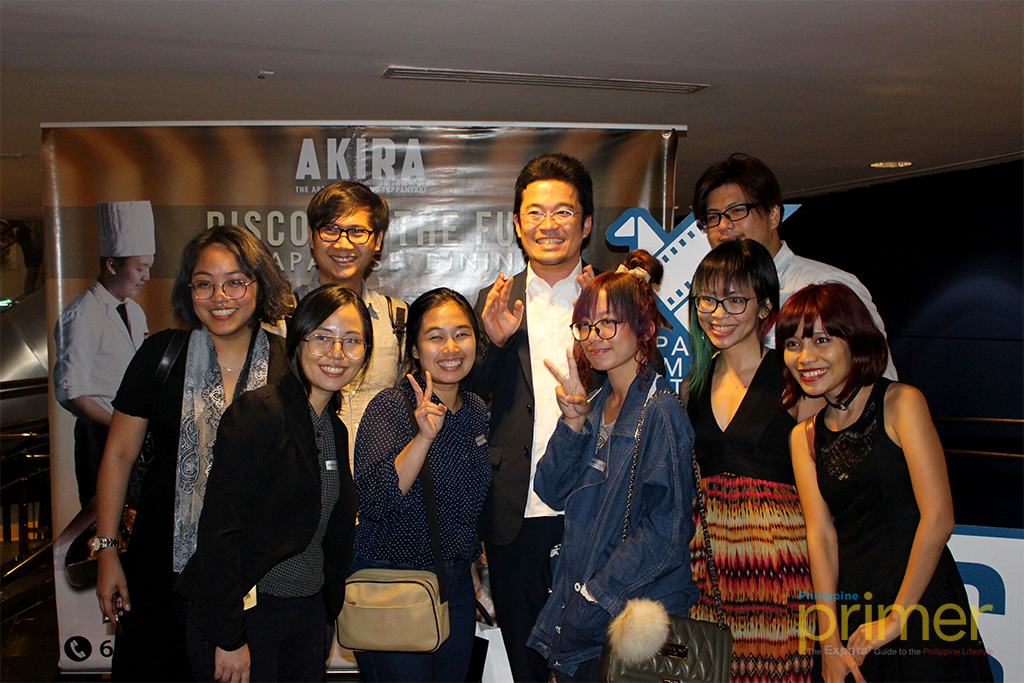 THE DIRECTOR AND THE PEOPLE. Here are just a few of the people who watched the movie.
People were chuckling, laughing, and (at one point) crying because of what happens throughout the course of the film.
HE TOOK SELFIES! Yes, with the Filipino audience!
The story itself is one that resonates through every country, as it showcases a mother's unconditional love for her family. It also shows Futaba as a person and how she touches the lives of everyone she meets throughout the film, including a private investigator, a woman whose role we won't tell because it could spoil the rest of the movie, and a stranger she eventually bumps into.
A REQUEST. Director Nakano was impressed with the Filipino audience about not holding back with their emotions. He has but one request, though: no using of phones while in the theater.
Nakano said it best: "It's a movie that celebrates life, even though it revolves around death. The biggest thing I wanted to show was the idea of living."
Rei Miyazawa played the part of Futaba really well, even going as far as losing weight for the part. The young and talented Hana Sugisaki also played the part of Azumi to a T, an actress the director has wanted to work with specifically for this film.
How well did they play their roles? They did so to the tune of winning the Japan Academy Prize for being the best in both of their roles (Miyazawa as the lead and Sugisaki as her support).
It's one of those relatively unknown movies that you discover at these film festivals that stays with you for a long time. It's a must-see, and you can catch it at the Shang Cineplex on July 8, 7:30 p.m. for only Php 100, which includes a chance to talk with Ryota Nakano himself!
You can also catch the movie for free on Saturday, August 19, 7 p.m., at the UP Film Institute, UP Diliman, Quezon City; July 22, 7:30 p.m. at the Abreeza Mall in Davao City; Saturday, August 5, 7 p.m. at the Ayala Center Cebu Cinema in Cebu City; Saturday, August 12, 7:30 p.m. at SM City Baguio; Saturday, August 26, 7 p.m. at SM City Bacolod, and 5:30 p.m. at the FDCP Cinematheque in Iloilo City.
---
Written by: Andronico Del Rosario
1Image: Film Development Council of the Philippines