5 startups that showed up at IGNITE
denstu X, Techshake, and IGPI Singapore really did a number at the Maybank Performing Arts Theater last Saturday, July 1, with the country's first large-scale pitch competition and conference for startups with IGNITE: A Techshake One Day Innovation Conference.
YOUR IGNITE INNOVATION CONFERENCE TEAM. Shown in the photo are representatives from Techshake (three on right), dentsu X (second from left) and IGPI Singapore.
It was an event full of information and inspiration for all who attended, with industry leaders from Dentsu Aegis Network, dXLab Global, 500 Startups, and Google Philippines offering advice to those who want to start their journey into entrepreneurship.
CREATE THE NEW NORMAL. Donald Peter Lim from Dentu Aegis Network Philippines talked about how startups should create "the new normal", basically shaking up the foundations of today's society and establishing something that will soon become normal for everyone else.
CORPORATE INNOVATION FOR STARTUPS. Arnaud Bonzom of 500 Startups talked about how startups can innovate with the help of corporates, and how corporates aren't as lost as they may seem to be.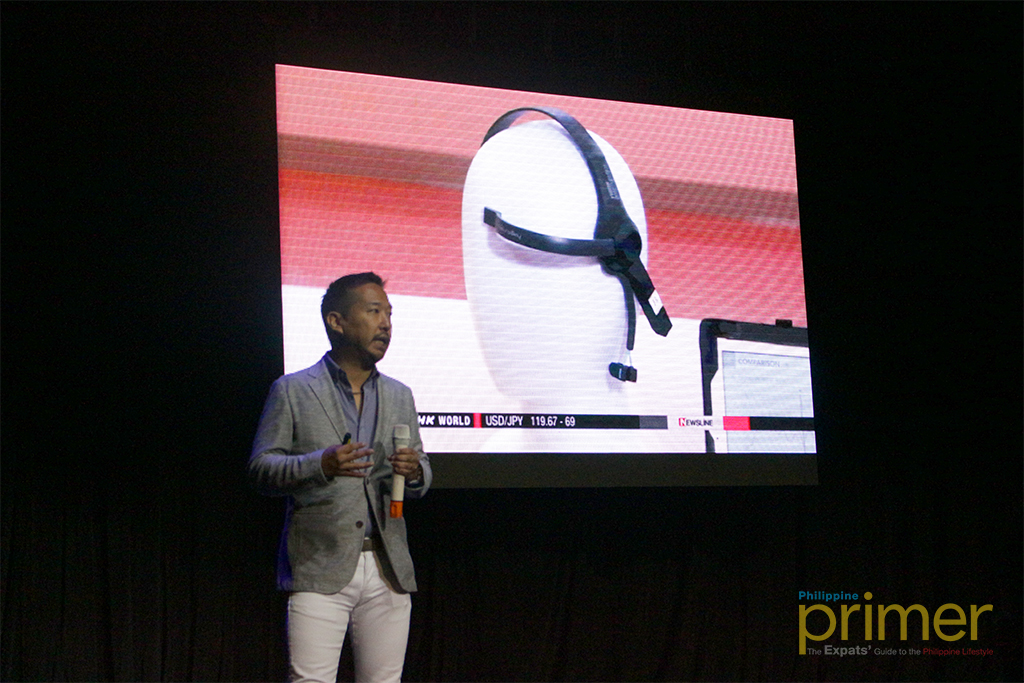 COLLABORATION. It's the name of the game nowadays, and Kei Shimada of dxLab Global gave everyone compelling reasons why it should be part of your company's strategy.
IF IT'S YOUR PROBLEM, THEN IT'S OUR PROBLEM. One takeaway from Willy Kühne of Google Philippines (apart from his three essentials: freedom, focusing on the user, and Google's innovative 10x thinking) is that innovation comes when we look at our user's problem as our own.
The highlight of the day, however, was the pitch competition. 10 start-ups gave it all they had to not just win the US$ 5,000 cash prize but to meet distinguished investors that will undoubtedly help their business grow.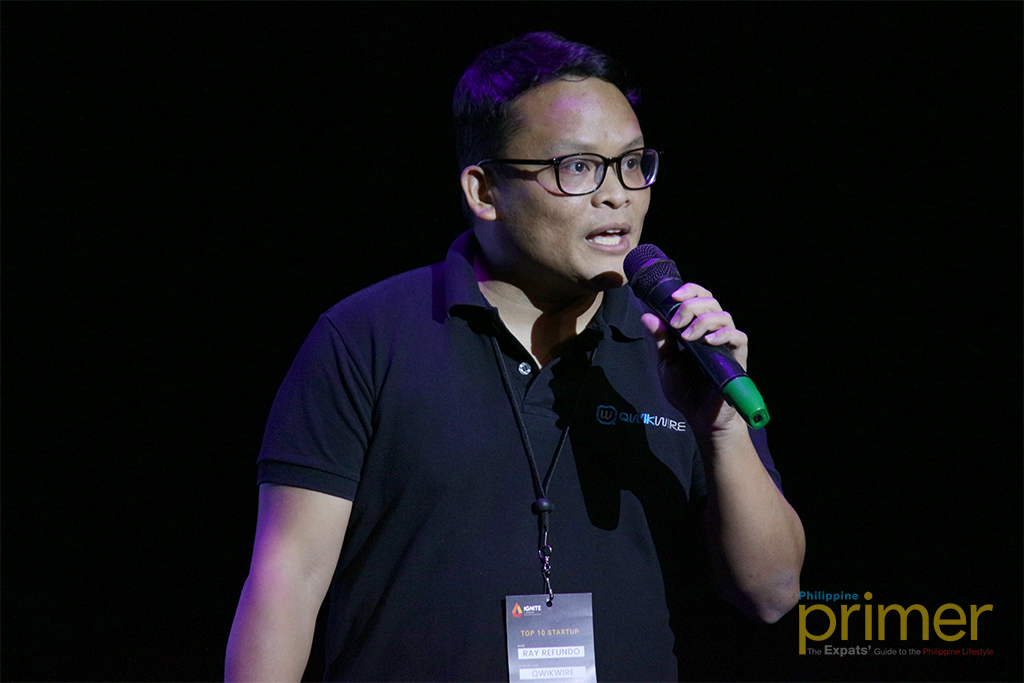 SECURE CROSS-BORDER PAYMENTS MADE EASY. That's the name of the game for Qwikwire, and they've made it their mission to do so. Their service made them winners in the eyes of the judges.
Of the 10, one stood out as the best startup worthy of the prize: Qwikwire, a company that provides secure cross-border billing and payments to some of the country's top real estate companies.
They may have been in the business for three years, but with their team's shared expertise, they were able to provide their clients with the best-in-class service, doing away with having to send your money via Western Union and trusting someone to pay your bills for you.
Qwikwire, however, was not the only company that caught our attention that day. Here are four more startups that showed up during the pitch competition:
Senti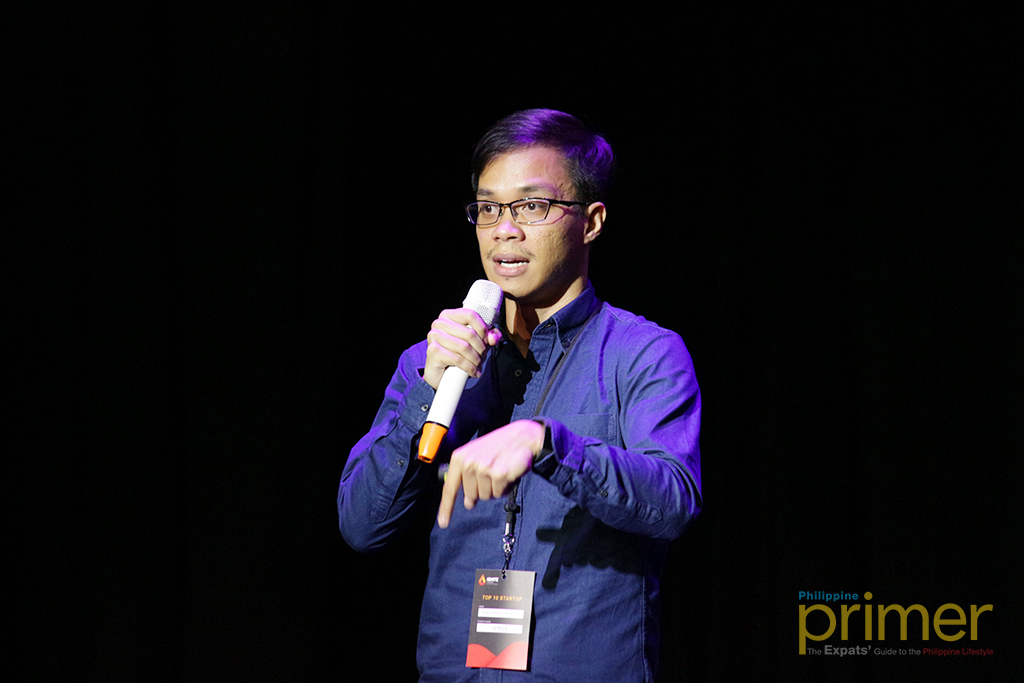 FOR THOSE TIMES WHEN SOCIAL MEDIA JUST DOESN'T MAKE SENSE. Filipinos are addicted to social media, yet most companies can't make sense of all that talk online. One company, however, has found a way to do so: Senti. In the photo: Ralph Regalado, CEO and founder of Senti
Short for sentiment, Senti is a social media analysis tool that understands what Filipinos say on social media. It doesn't matter if it's on Facebook, Twitter, or Instagram. If it's social media, Senti can pick it up, analyze it, and give you data you can later use to boost your business' social media footprint.
While it may seem that it's only for Filipinos, they did mention they could be scaled to service other countries as well.
For more information on Senti, please visit senti.com.ph.
Seiza Digital Management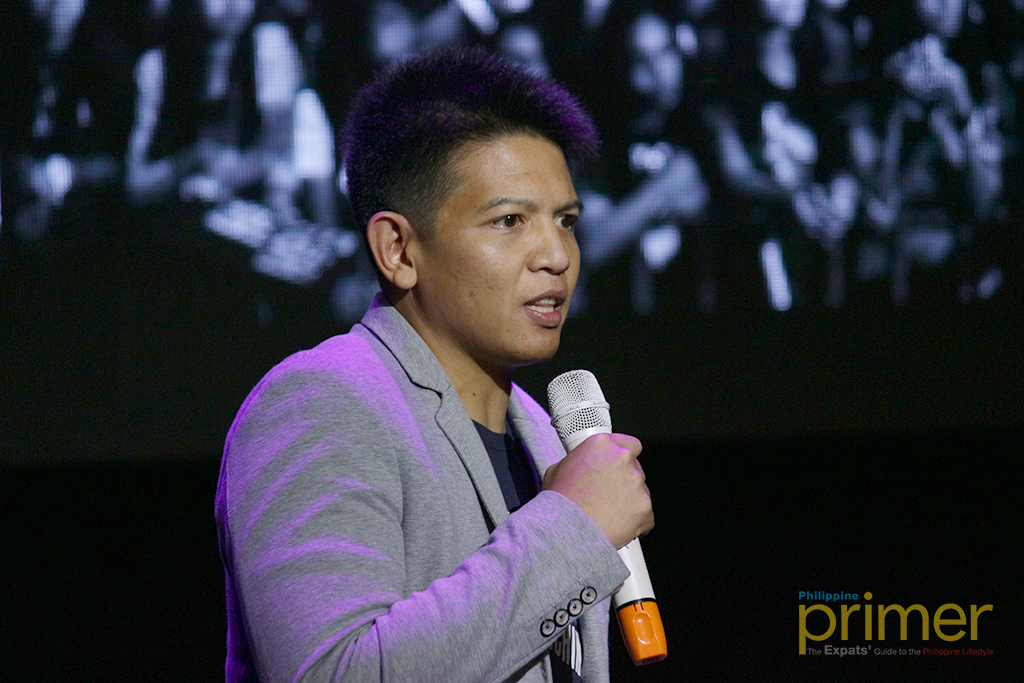 CREATING CONNECTIONS FOR FANS AND ARTISTS. Filipino celebrities, whether they be athletes, musicians, artists, or YouTube stars, always want to make meaningful connections with their fans, and "superfans" want to have that one special thing others don't to get that connection. Seiza Digital Management does that for them and so much more. In photo: Jay Tablante, Founder and CEO of Seiza Digital Management
Filipino fans and celebrities have always had a connection, but for the handful of superfans, their connection never went deeper than what average fans could get. Seiza looks to give these superfans something to look forward to by giving them exclusive content no regular fan would be able to get otherwise.
Ordinary fans may still get fansigns, merchandise, and the like, but those few who call themselves "super" can get access to exclusive content; content which can't be seen anywhere else but on Seiza.
Seiza is currently being developed and will be released soon. For more information, you can get in touch with their CEO Jay Tablante at jay.tablante@seizadigital.com.
ServeHappy Jobs
HOTEL, RESTAURANT, EVENT, TRAVEL JOBS. If you want to work in any of these industries, ServeHappy Jobs is your best bet at landing that perfect job. In photo: Audrey Uy, CEO of ServeHappy Jobs
The service industry is pretty cutthroat. It's especially hard for Filipinos to find that perfect job no matter how good their credentials may be since most of them won't have access to the internet. Facebook, however, is a different matter entirely. With almost every Filipino on the social networking site, and the possibility of anyone looking for that perfect fit being on it, one company has made it their mission to serve the service industry: ServeHappy Jobs.
They've already given Philippine Airlines several candidates for their vacancies, and are looking to give others a chance to land that perfect fit in the service industry, all from the convenience of one website: Facebook.
To know more about ServeHappy Jobs or get help from them in finding a job, visit ServeHappy Jobs on Facebook, or visit servehappyjobs.com.
Cropital
A NOBLE CAUSE. Farmers in the Philippines have always found it hard to secure funding in order to sustain their livelihood. With Cropital, those problems may just become a thing of the past. In photo: Ruel Amparo, CEO of Cropital
Filipino farmers have always had a problem when it comes to funding. They find it hard to secure funds just to keep their fields green since there's no meaningful or accurate way of giving them a credit rating. This leads them to loan sharks, who squeeze them dry, leading them deeper into poverty.
Cropital solves this by giving farmers a means to get loans through a unique system of credit ratings and access to funds that won't wring them dry. The best part: not only are you helping these farmers, you're also helping your money grow!
For more information on Cropital, visit cropital.com.
ALL WINNERS. Qwikwire may have taken home the US$ 5,000 cash prize, but everyone on this stage knows that this is just the beginning. The real competition starts here.
These, however, are just our picks from the 10 hopefuls that went on stage that fated Saturday afternoon. Startups like Fetch (an on-demand valet parking app), Stash PH (connecting different healthcare management systems into one), OneWatt (a smart energy management system that can cut your industrial electricity bills by up to 40%), Regaladoo (the only experience gifts company in the Philippines), and uHoo (makers of the most advanced air quality sensor in the Philippines and possibly the region) all deserve a second look.
Their ideas were innovative, and all of them deserve to grow and expand not just to the rest of the Philippines, but to the rest of Southeast Asia.
Ignite, however, is just the start for these startups. Now that people have heard about their names, it's up to them (and eventually you) to decide whether they grow into something much bigger or remain the way they are.
---
Written by: Andronico Del Rosario