SHE FOR SHE FORUM: A forum of Women's Solidarity at PhilFrance 2017
2017 is a special year for Franco-Philippines friendship as it marks the 70th anniversary of the establishment of diplomatic relations between France and the Philippines. To mark this milestone, the Embassy of France has launched the year-long festival "Philfrance: Feel French!" to celebrate the two country's shared values, among which is the defense of the rights of women.
On May 16, a forum for women's rights was held at Century City Mall events center in Makati. Organized by the Embassy of Franc to the Philippines, this forum aims to highlight different initiatives of women supporting other women in various fields. Focusing on different types of engagement by women, be it in the field of politics, in civil society, or in the academe, is not an exclusive approach, but a way to bring women forward as actors of their own empowerment.
The first sequence dealt with the political commitment, which benefits from the highest visibility. The theme presented the three profiles of women: the woman politician, who is involved in supporting and advocating women's rights (such as Senator Risa Hontiveros); the woman activist, who fights for women's political rights (such as Gabriela and the Center for Women's Resources); and the feminist thinker and theorist whose work contributes to the advancement of the cause of women (such as Geneviève Fraisse, Mina Roces).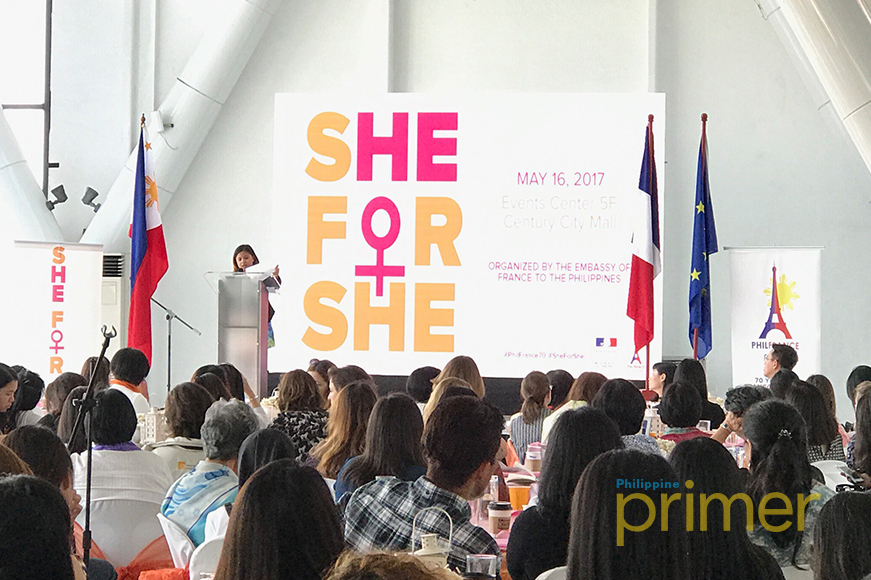 The economic empowerment of women was also discussed in the second sequence. The objective is to put forward some actions that have been undertaken to facilitate the employment of women, especially of those belonging to the marginalized sectors of the economy, and to fight against poverty.
The last sequence focused on the female body and the problematiques of image and identity that are linked to it. Violence against women is of course one very important subject, being one of the country's pervasive social problems. 
There were also performances from the youth of ACAY and Virlanie Foundation.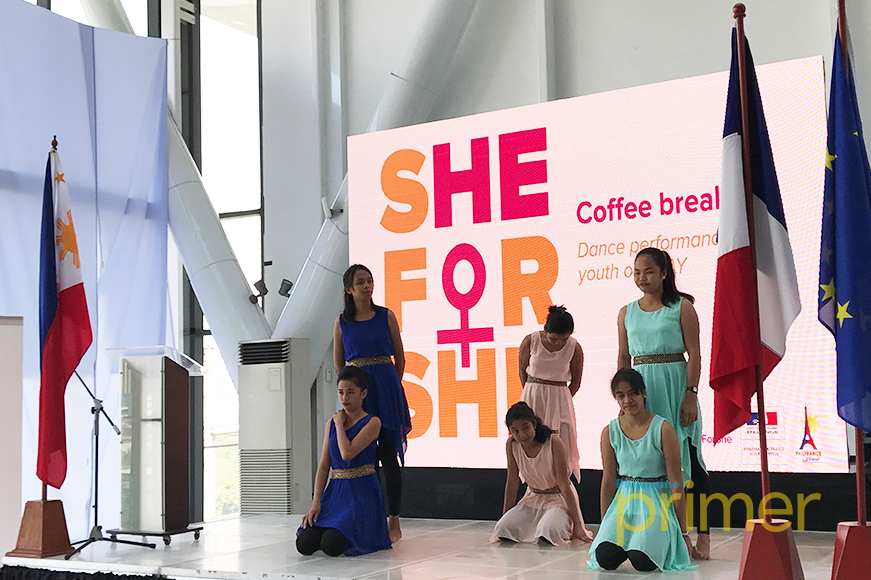 The forum was followed by an evening of cocktail and buffet at Pineapple Lab.