LOOK: Highlights of the 65th Manila FAME event
From April 21 to 23, country's premier and design and lifestyle event, Manila FAME, held its 65th edition where it showcased various brands products, and materials from different local and international exhibitors such as exporters, manufacturers, designers, and artisans. Here are the highlights of the successful 3-day event that took place at the World Trade Center, Manila.
Show features
In this edition of the Manila FAME 2017, eight special exhibits were showcased to present Philippines' iconic native materials which have been used to produce furniture pieces that bring Philippine craftsmanship into the spotlight.
Lucent Objects: Featuring lamps and lighting pieces
The exhibits, namely Materia: Bamboo Setting, Materia: Coconut Setting, Lucent Objects, New Generation Waves, Christmas "Pabitin" Redux, MindanaONE Fashion, Great Women 2, and TM*/New Directions Redux, revealed the art, culture, and history behind each natural materials  that can be found in the Philippines.
Home design and furniture exhibit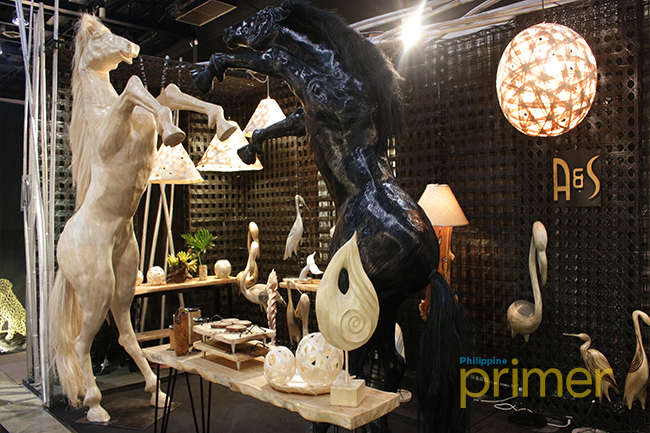 Furniture display by A&S
Fashion accessories by Joanique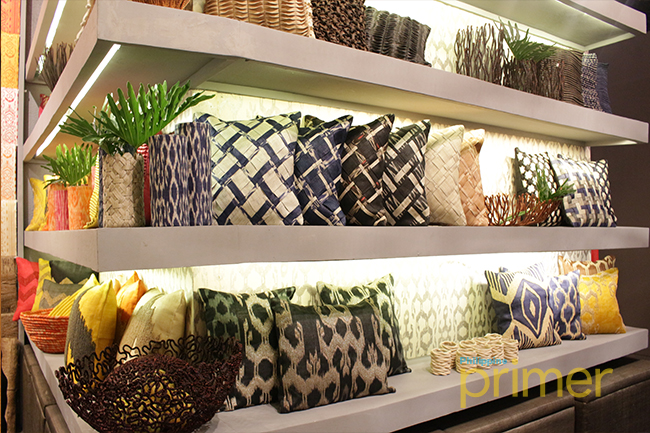 Fashionable pillows for home accent
Various exhibitors graced the three-day event, as they put on display each of their proudly Filipino products at the premier lifestyle event. From furniture, to fashion brands, gift items, holiday decorations, home accents, lamps and lighting, to personal care products, Manila FAME showcased the best of what the country has to offer.
Katha Awards Night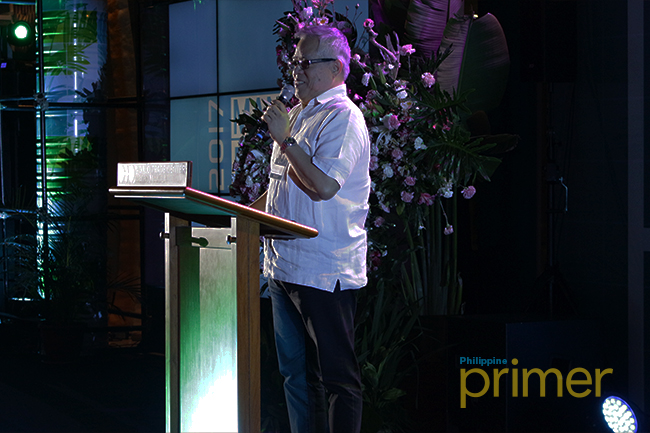 Department of Trade and Industry Secretary Ramon Lopez at the KATHA Awards Night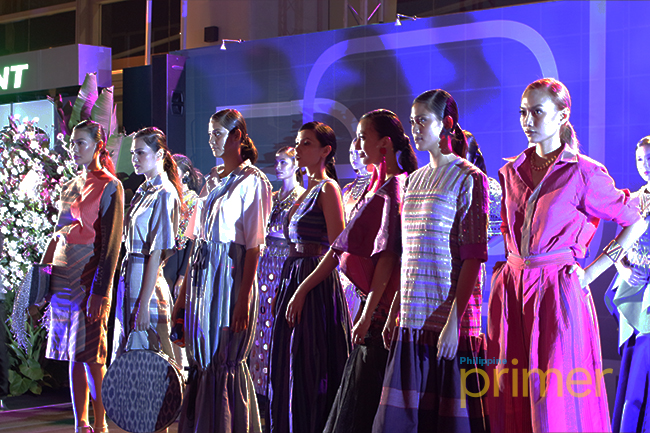 MindanaONE Fashion show
In its opening day last April 21, Manila Fame held the annual KATHA Awards Night, where special awards were given to recognize exhibitors who were able to produce innovative and creative items that display excellence in artistry and craftsmanship. Here is the list of the winners in their respective fields:
Eco-design award and Best Booth Display: Kalikasan  Sorsogon
Best Product Design (Holiday Décor): Our Handmade Heritage
Best Product Design (Home Accent): Delza's Native Products
Best Product Design (Lamps and Lighting): Schema
Best Product Design (Fashion): Wolfe & Hunter
Winners of the 2017 KATHA Awards
The next edition of Manila FAME happens on October 20 to 22, 2017. For more information, visit manilafame.com.
---
Source: manilafame.com