LIST: Activity Places for Kids in BGC
This summer, don't just let your kids let stay in front of the television or their gadgets all day. Give them a chance to see the world, meet new friends, and have fun at these kid-friendly places at Bonifacio Global City in Taguig that are made especially just for them. 
Bungee Bungee
IMAGE/Bungee Bungee Facebook page
Want to know how to feel like flying? Try Bungee Jumping! Bungee Bungee, located next to The Mind Museum is one of the many fun and exciting activities that your kids should definitely try! Don't worry, this is a very safe activity since their equipment is made of very sturdy material from Japan. According to The Fort's website, there has been not a single accident in the ten year's of the companies existence. Each participant is assisted by at least one crew member.
Address: J.Y. Campos Park, 3rd Ave., BGC Taguig
Opening Hours: Weekdays: 3:00pm-8:00pm; Weekends: 10:00am-12:00pm and 3:00pm-8:00pm (operations may be changed or may be cancelled due to bad weather)
Regular rate: P200 for 2 minutes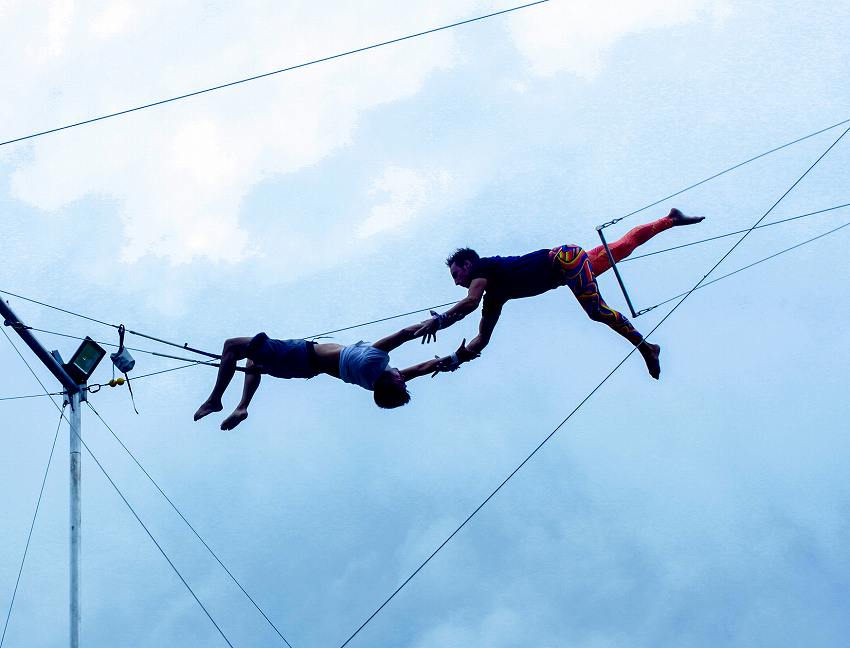 Flying Trapeze Philippines is the first and only full-scale flying trapeze rig in the Philippines. Learn the basics of the craft, such as properly jumping off the 250-feet-high platform, hanging on the bar with your knees, and doing a blackflip while dismounting to the net. As you progress, you'll be taught more advanced tricks along the way.
Address: 34th Street and 9th Avenue, Bonifacio Global City, Taguig City
Tel: 0917-242-0331
Website: www.trapeze.ph (For schedule of classes, kindly check their website)

Summer 2017 Sunday Pop-up Playground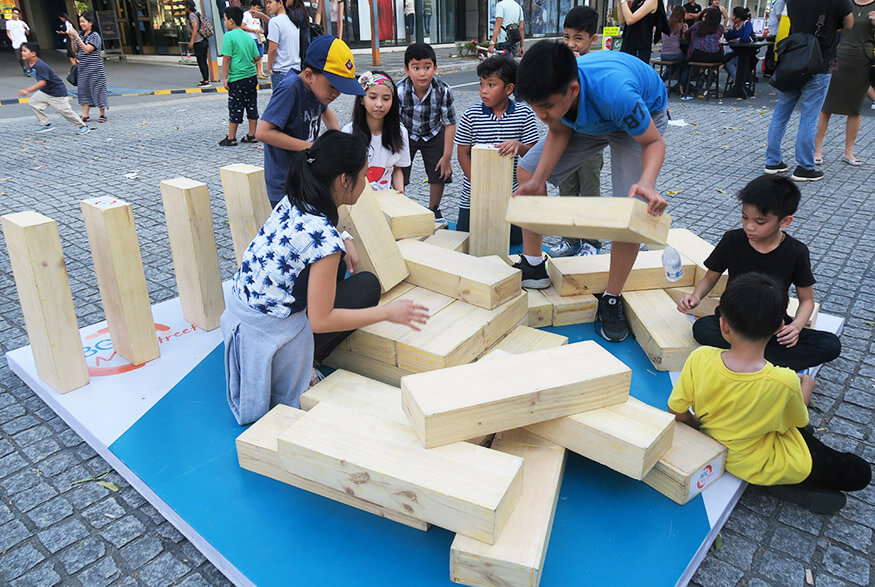 Pop-up Playground is facility that allows everyone to play their favorite childhood games in a safe and clean environment for free. Kids will enjoy playing with giant versions of Jenga, Pick-up Sticks, Snakes & Ladders, Jack and the Giant Stones, as well as classic Pinoy games such as Tumbang Preso and Piko. There is also the inflatable slide, Limb rock, and Chinese garters games.
Address: 9th Avenue, Bonifacio High Street.
Rates: Free for everyone
The Mind Museum is a world class science museum in Manila that provides extraordinary educational experience and engages children to be more interactive. The Mind Museum consists of five galleries: the Story of Atom, Earth, Life, Universe and Technology. The 250 interactive exhibits are designed to enrich people's knowledge.
Address: JY Campos Park, 3rd Avenue, Bonifacio Global City, Taguig
Website: www.themindmuseum.org
Regular rates: Adults – P625, Children and private school students up to college – P475; Public School Students up to college – P190; Teachers – P190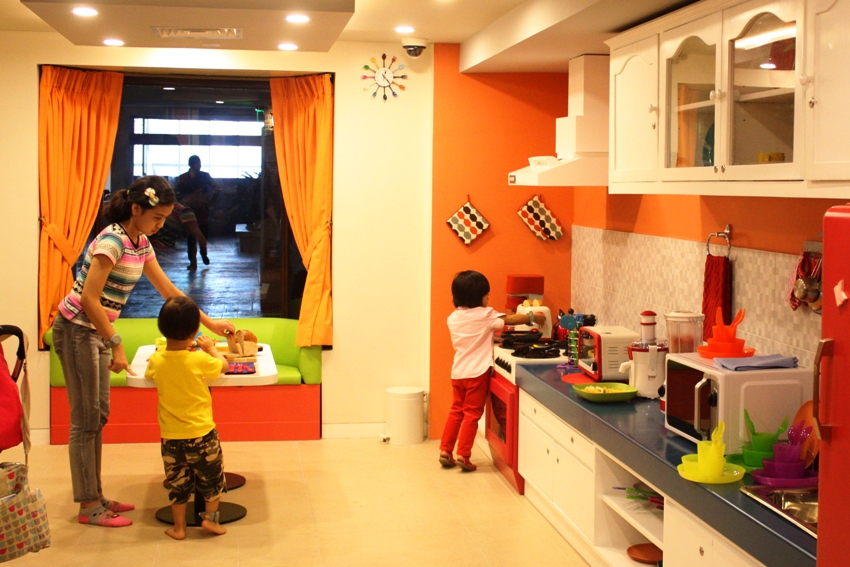 Kidzania is an edutainment theme park where kids can role-play as adults. KidZania Manila gives children between the ages of 4 to 14 a taste of the working world in a fun and educational way. It empowers them to become independent by playing out numerous roles of their own choice. They have over 70 different roles and 52 establishments found in the city, such as Police Station, Hospital, Restaurants, Fire Station, Hotel, Super Market, University and many more.
Address: Park Triangle, North 11th Avenue, Bonifacio Global City, Taguig City
Website: manila.kidzania.com
Regular rates: Prices starts at P420 on weekdays and P550 on weekends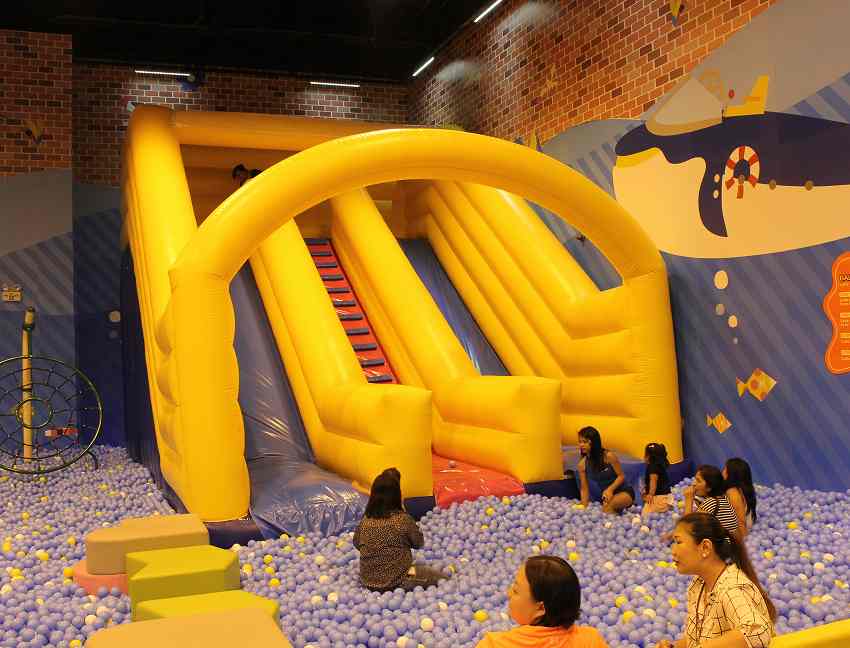 The name Kidzoona is combination of the words "kid" and "kizuna", a Japanese word that means the bond between a parent and a child. This awesome fantasy park is both educational and entertaining.. It boasts a safe and fun-filled environment. It is divided into 6 areas: The Role Play Town, Air Track, Ball Pool, Cyber Wheel, Toy Corner, and the Parent and Guardian Lounge.
Address: Uptown Bonifacio Global City 3/F, 38th St. corner 9th Avenue, Taguig, Metro Manila
Operating hours: 10:00 am – 10:00 pm (Sun – Thu), 10:00 am – 11:00 pm (Fri – Sat)
Regular rates: 90 mins – P300 / 3 Hours – P400
Active Fun is one of the best amusement parks in Fort Bonifacio where children and parents could bond. There are a lot of other playgrounds for children here in the Philippines; but it is said that the scale here is different.
Address: 9th ave cor 28th St. Bonifacio Global City
Telephone number: 02-869-9509 or 02-869-0800
Website: www.activefun.ph