SNEAK PEEK: What to expect at the 65th Manila FAME 2017
Take a look at the preview of what's about to happen at the 65th edition of Manila FAME 2017.
Panelists-Exhibitors of Manila FAME 2017 Sneak Peak
Armed with fresh concepts, export-quality products, and excellence in Philippine craftsmanship, Manila FAME 2017 is openings its doors again to local and international trade buyers for its 65th tradeshow happening on April 21 to 23, 2017 at the World Trade Center, Metro Manila.
Sofa set by Maze Manufacturing Co. Inc.
Natural Carpet Industries
Several media and panelists were invited to a "Sneak Peek" of what Manila FAME 2017 is all about, where various Philippine-made products are showcased. Items of fashion, home, holiday, architectural, and interior products designed and crafted by top and emerging Filipino talents will be part of the said event, which aims to expand its market scope to Middle East and Asia.
Home decors by Nature's Legacy Eximport Inc.
DTI-CITEM Executive Director Clayton Tugonon
According to newly-appointed Department of Trade and Industry-Center for International Trade Expositions and Missions (DTI-CITEM) Executive Director Clayton Tugonon, he envisions Manila FAME to empower small and medium enterprises, intensify intensive collaborations between designers and manufacturers, and focus on "innovation and transfiguration," which will make Philippines "The Milan of Asia."
Basket and Weaves
Bags and fashion accessories by Maco Custodio
Manila FAME 2017 is set to feature eight "show scenography" which highlights Philippines' iconic native materials, including bamboo, coconut, capiz, abaca, and Mindanaoan textiles.
Here are some of the things to see at the Manila FAME 2017: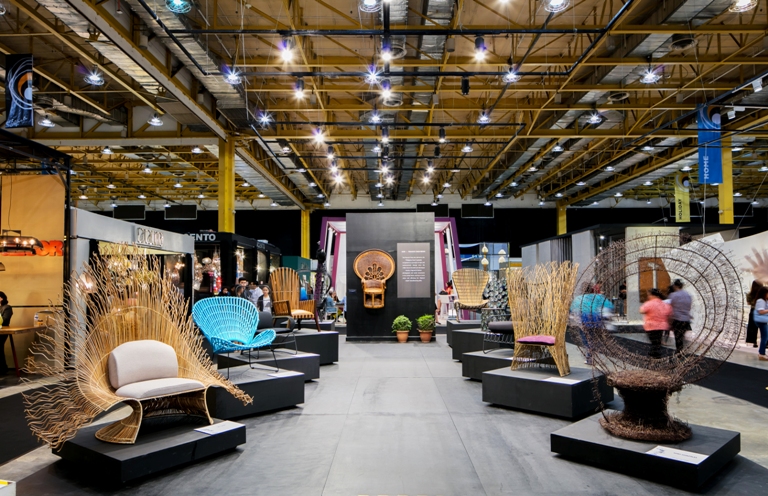 Peacock Redux
Materia: Coconut
More of what you're about to see in the Manila FAME tradeshow are exhibits such as "The Materia: Coconut, Materia: Bamboo, and the TM*/New Direction Redux for the Philippine native items, The Lucent Objects for featured lamps and lighting pieces, and New Generation Weaves led by Paris-based Nelson Sepulveda, and Christmas "Pabitin" Redux for Christmas and fiesta displays.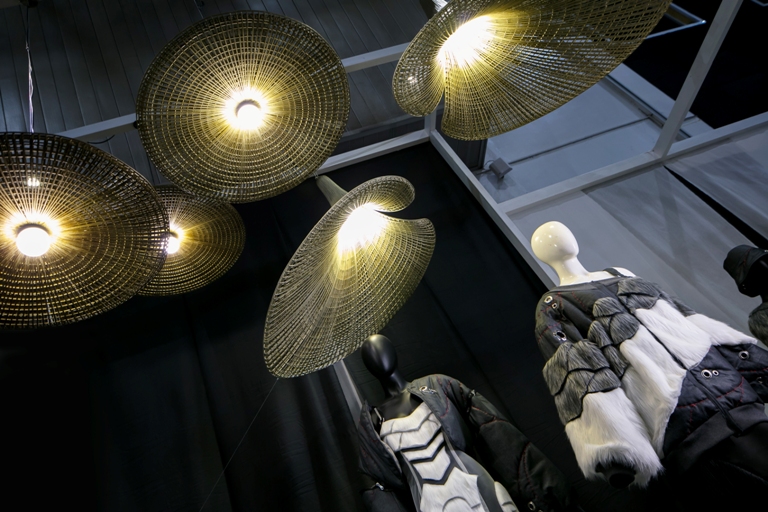 Red box
The Manila FAME is a bi-annual event which showcases export-ready furniture, home furnishings, gifts and decorations, and fashion accessories from the Philippines It showcases the best of Philippine design and craftsmanship. Manila FAME is the second longest-running trade show in the whole Asia-Pacific.
Details:
What: Manila Fame 2017
When: April 21 to 23, 2017
Where: World Trade Center, Gil Puyat Ave. Extension cor. Diosdado Macapagal Blvd., Pasay City, Manila
Website: http://www.manilafame.com/