Embassy of Sweden in PH reopens in November
According to a report from dfa.gov.ph, The Embassy of Sweden on November 8, 2016 reopened in Taguig City to pave the way for renewed partnerships between two countries as well as open new avenues of cooperation and collaboration for Philippine-Swedish relations.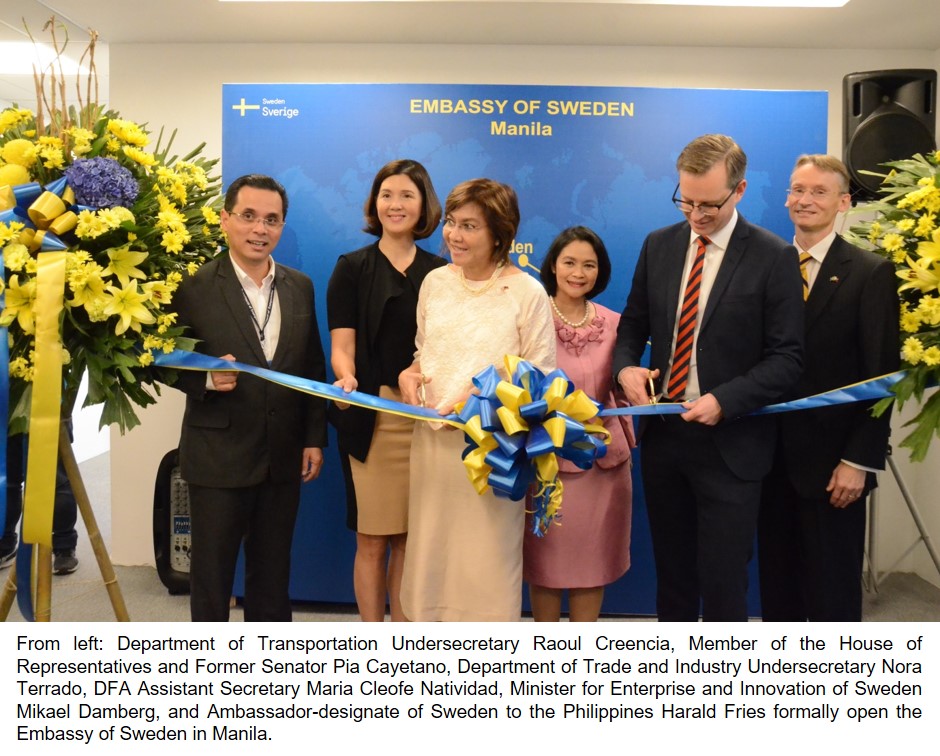 Image grabbed from dfa.gov.ph
According to Mikael Damberg, Swedish Minister of Enterprise and Innovation, in a report published by pia.gov.ph, the reopening was led by the robust economic environment in the Philippines, including the President Duterte's 10-Point Socio-economic Agenda.
This development is seen by foreign companies interested in doing business in the country. In fact, over 28 Swedish companies with 70 business delegates led by Damberg visited the country last November 7, 2016 to look for potential partnerships.
The Embassy of Sweden in the Philippines was closed back in 2008 due to global economic crisis. Nevertheless, this year, the Swedish government is positive to enhance relations with the Philippines beyond trade and investment deals.
Source: dfa.gov.ph, pia.gov.ph