WINE FRIDAY: Get 25% discount on Italian Wines every Friday at iTrulli Fashion, Food & Wine
WINE FRIDAY: Get 25% discount on Italian Wines every Friday at iTrulli Fashion, Food & Wine
Enjoy your Friday meals by having wine for a drink as multifunctional Concept Store—iTrulli Fashion, Food & Wine—offers 25% discount on all bottles of Italian wine every Friday for its "Wine Friday" promo.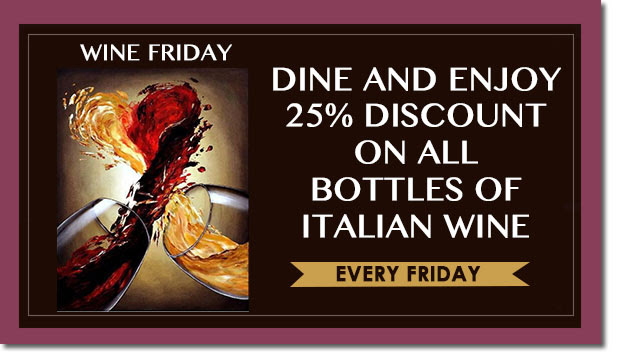 iTrulli is a bright multifunctional space where you can enjoy great wine and food in a cool and relaxed atmosphere. It is convenient for visual demonstration of fashion boutique, furniture shop, wine bar, deli & restaurant all in just one place.
iTrulli also has a boutique wine cellar and a wine bar, specializing in Italian wines with true varietal character. There is an assortment of Italian wines available here from 20 Italian wine producing regions imported by iPhor Trading Inc.
At the Wine Bar, Italian fine wines are served starting from ₱200 a glass. Meanwhile, at the Wine Cellar, there are Italian high-end wines available from ₱6,800 to ₱80,000 per bottle.
Treat yourself with Italian gastronomic choices and dine at iTrulli Fashion, Food & Wine on Fridays.
Details:
Address: LRI Design Plaza Suites 102/104, G/F, 210 Nicanor Garcia, Bel-Air II, Makati City
Contact Number: 02-832-9600 or 0915-418-1407
Business Hours: 10 a.m. – 10 p.m. (Monday-Saturday)
Website: itrulli.ph
Facebook: iTrulli Fashion, Food & Wine