Big time savings on big time gifts with Home Credit
Start your Christmas gift-giving spree now as consumer finance provider Home Credit offers big time deals for smart phones, tablets, computers, TVs, household appliances, and a lot more—at low monthly installments.
Get amazing deals on TVs from top brands, such as Devant, TCL, Samsung, Hisense, Sony, and LG, at any AV Surfer Lifestyle Store for reasonable terms of 6 to 12 months at 0% interest rate from Home Credit. If the buyer pays on time on all installments, he can have up to two monthly payments waived (final installment for 6 month term; final 2 installments for 12 month term).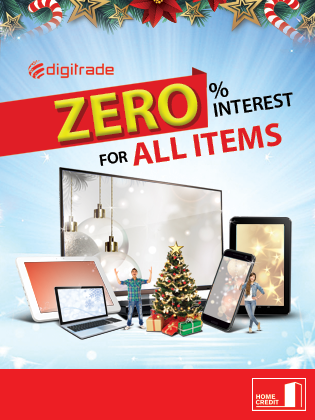 Image grabbed from homecredit.ph
At digitrade, buyers can bundle up to three items while still enjoying 0% interest for six and nine month terms. Also, at any Automatic Centre branch, all items are payable in 6 months at 0% interest through Home Credit.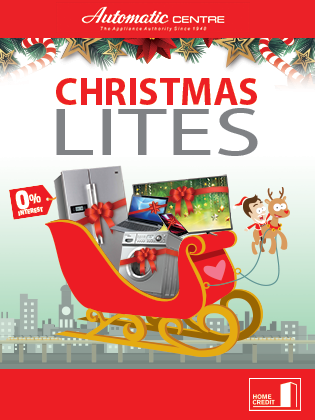 Image grabbed from homecredit.ph
Get a wide selection of furniture packages from SOGO Home and Office Center at 0% interest. Meanwhile, visit any MemoXpress center and get the hottest phones and tablets at 0% interest per unit.
Check out other amazing promos Home Credit has to offer in over 1,500 retail stores of 220 partners like Western Appliances, SM Appliance Center, Silicon Valley, AVID, SOGO Home, and Digitrade and make Christmas shopping more convenient and light.
For more information, visit www.homecredit.ph.