PH to launch biggest infrastructure plan "Build, Build, Build"
In a report published by Philippine Information Agency, the biggest infrastructure program in the Philippines "Build, Build, Build" is set to happen soon to propel the country's economic growth in the next five-and-a-half years.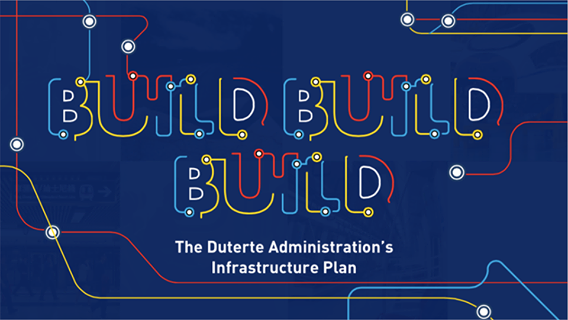 Image grabbed from Philippine Information Agency
According to Philippine Daily inquirer, Department of Transportation Secretary Arthur Tugade said that a total budget of P8 trillion is allocated for this program.
Meanwhile, Socioeconomic Planning Secretary Ernesto Pernia added that "Build, Build, Build" can lead to the "golden age for infrastructure" in the Philippines.
Some of the big-ticket infrastructure projects include construction of roads and bridges, mass urban transport, and alternative green city solutions.
The country's lead infrastructure agencies, such as the National Economic Development Agency, Department of Transportation, Department of Public Works and Highways, and the Bases Conversion and Development Authority, are working together to build new and better facilities for the benefit of the people living in the Philippines.
"Build, Build, Build" infrastructure projects include:
Metro Manila Clark Railway
Metro Manila Bus Rapid Train System
Mindanao Railway
Santa Monica-Lawton-BGC Viaduct
UP-Miriam-Ateneo Viaduct
NLEX-SLEX Connector Road
Clark International Airport New Terminal Building
BGC to NAIA Bus Rapid Transit
Source: Philippine Information Agency, Philippine Daily inquirer