Panasonic Beauty launches new products
Panasonic, one of the leading manufacturers, importers and distributors of electronic, electrical, mechanical, electro-mechanical appliances in the country, has launched its new products for its beauty series, September 8 at the New World Makati Hotel.
Panasonic has been providing better living for its customers, always making "people" central to various human activities, and thus focusing on "people's lives." Going forward as well, based on their innovative electronics technology, they provide a wide variety of products, systems, and services, ranging from consumer electronics products to industrial devices, building products, and housing.
Now, Panasonic is adding new high-technology products mainly developed for women's face and hair care and regimen. On the list of its Nanoe series are the EH-NA45 Hair Dryer, EH-HS95 Hair Straightener, EH-SA31 Facial Ionic Steamer,  EH-2513-P Pore Cleanser, Nanoe Spa Quality Facial Steamer, Moisture Infusion Flat Iron, Women's compact facial treamer and Heated rotating eyelash curler.
Panasonic even let the guests try the new products for themselves
The event was attended by the members of Philippine Tennis League, bloggers, beauty and makeup enthusiasts and the media. The lucky attendees got to enjoy cocktails and free beauty session from Panasonic.
DEMO SESSION. The program also included a live demonstration session of each of the new products
Filipino celebrity Elmo Magalona also entertained the guests with a song performance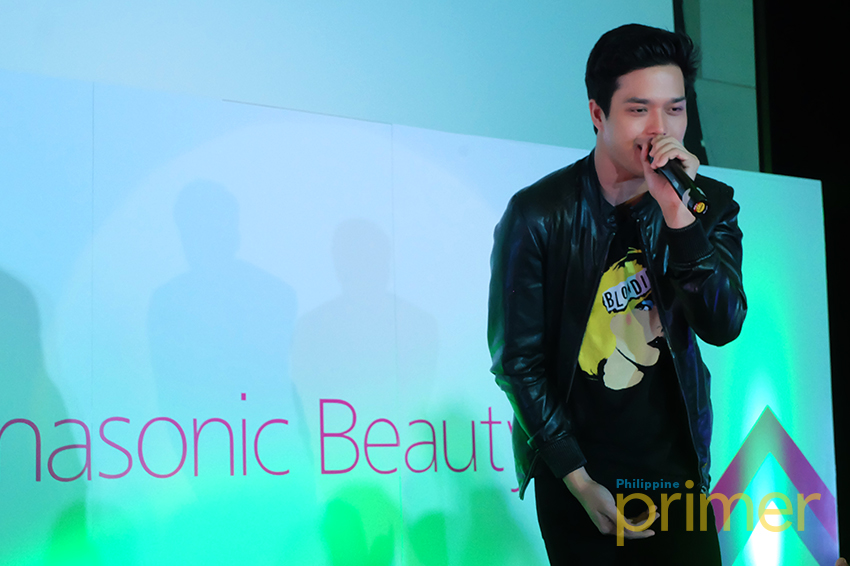 For more updates on the new products, log onto Panasonic Philippines' official Facebook fan page.