Know the App Snapchat
So, what's with those flower crown and licking dog filters all over your Facebook and Instagram feed? You've seen it a lot of times from your family and friends in social media and you probably got the idea that it's from the new app Snapchat. Before you jump on the bandwagon and start to create your own account, here are some things you should know about the image messaging and multimedia mobile application, Snapchat.
Snapchat is the brainchild of Evan Spiegel, Bobby Murphy and Reggie Brown when they were students at Stanford University. It was once named "Picaboo," but then later on changed to its current name "Snapchat" with the faceless white ghost silhouette in yellow background as its official app logo. The idea was for users to communicate using images that were explicitly short-lived. Snapchat evolved into a mix of private messaging and public content, including brand networks, publications, and live events such as sports and music.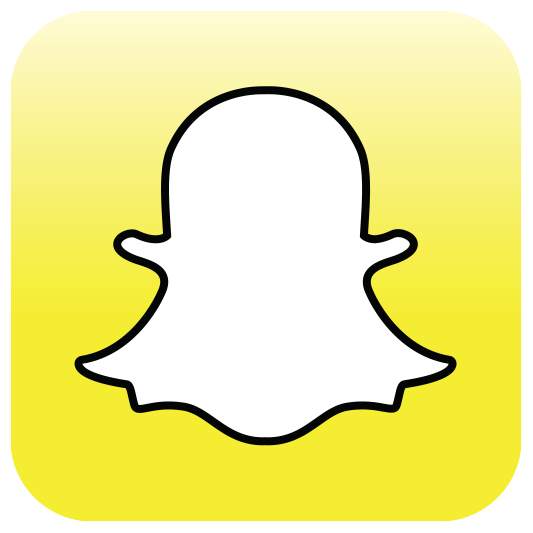 SNAPCHAT LOGO. You can insert your own face inside this Snapchat ghost and put it as your display picture. (Photo credit: Snapchat)

Snapchat is primarily used to communicate using images referred to as "snaps" which can consist of a photo or a short video. What's more enjoyable about this app are the fun filters you can use to beautify or ridicule and decorate your photo or short video. This can be activated by long-pressing on a face with a viewfinder and varieties of filters to choose from will appear on the screen. Some crowd's favourites are the licking dog, mad rabbit, puking rainbow and flower crown filter. Snapchatters, or the people who use Snapchat, are also enjoying the face swap filter, which you can use to exchange face with your friends or even celebrities. You can also insert short texts and draw colourful shapes and lines using the pen from the sidebar.
(Photo credit: Wikihow)
In July 2014, "Geofilters" was also added to Snapchat's features. It allows special graphical overlays to be available if the user is within a certain geographical location, such as a city, event, or destination. Snapchat also encourage the users to submit their own Geofilters. Click here to find out how.
More and more people, particularly the millennials or those who are within the age bracket of 18-35 are enjoying this more fun way of messaging from Snapchat thus the invasion of comical memes and Snapchat photos in social media sites like Facebook, Instagram and Twitter. Check out these hilarious snaps from our clever snapchatters here: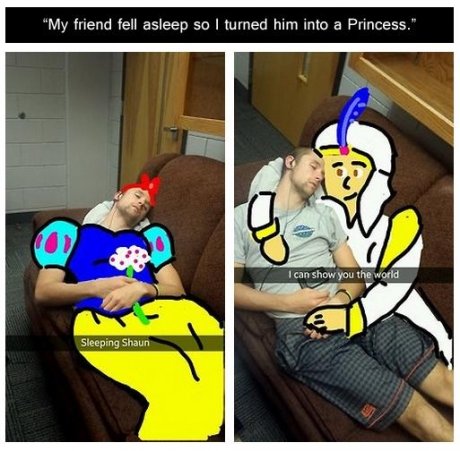 SNAPCHAT STORYTELLER. See, the app can even make your fairytale fantasy come true in a snap! (Photo credit: Funny Junk)
SNAPCHAT FORECASTER. Wow! What an honest prediction! (Photo credit: starbuckers.tumblr.com)
Internet pets are enjoying Snapchat too!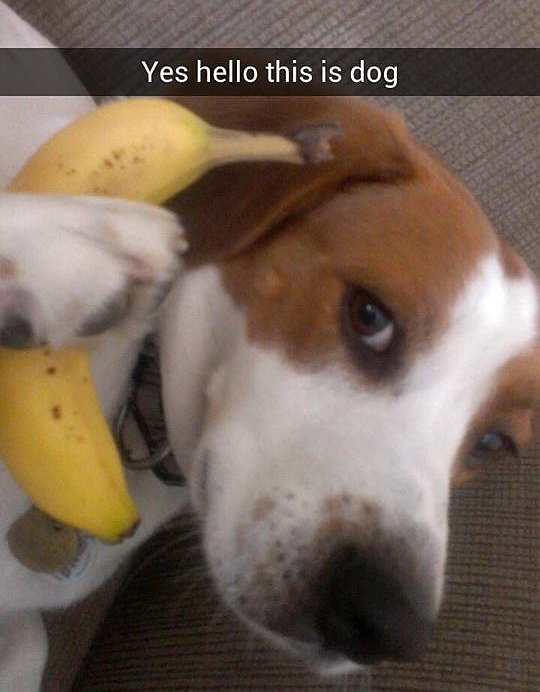 HELLO. Someone finally answered Adele. Thanks, Dog. (Photo credit: Reddit.com)
COP-A-CAT. This furry friend is enjoying his new get up. (Photo credit: pleated-jeans.com)
In the Philippines, as Filipinos are also known for their timely and innovative humor, Snapchat has been continually becoming an instant social media craze! This app is also most helpful for those Filipino die-hard fan boys and girls who constantly pry over their favorite celebrity's real time life updates. Also, the face swap filter is one of the current favorites, check out these funny snaps from some famous Filipino celebrities.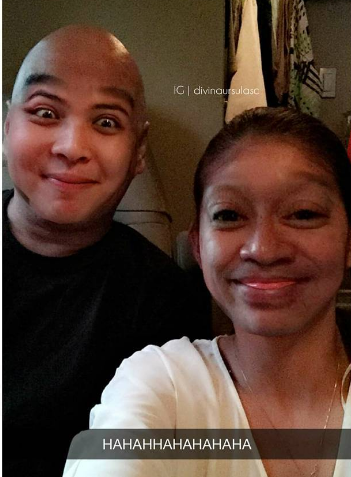 YAYA DUB, Maine Mendoza swapped face with "Eat Bulaga" comedian Wally Bayola.
COLEEN GARCIA and Anya, her beloved Sphynx. Oh, this is kinda creepy.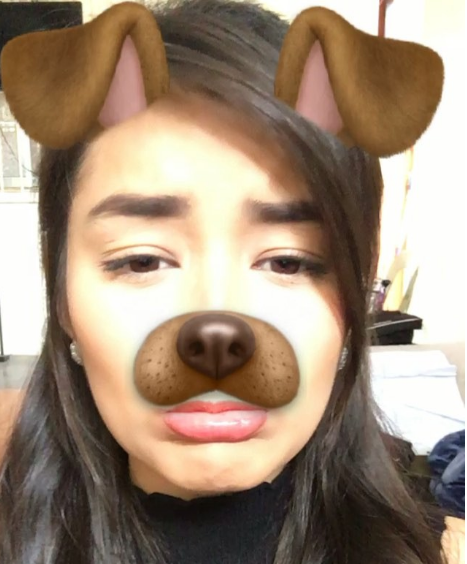 LIZA SOBERANO confessed her love for Snapchat's licking dog filter in her Instagram account. What a cutie!
There are more Snapchat filters to choose from! Try it now, it can be downloaded on iOS or Android phone free.