Recipe Corner: Beef Tapa Cheese Steak by Chef Joseph Margate of Bait's
Beef Tapa Cheese Steak
Beef Tapa is dried cured beef that is similar to beef jerky. This is traditionally prepared by curing the meat with sea salt and letting it dry directly under the sun for the purpose of preserving the meat. Tapa is usually fried and is best served with vinegar.
Beef tapa
Ingredients:
Beef Tapa Cheese Steak (Makes 2 sandwiches)
• 500g beef striploin, sliced thinly
• 100g Kikkoman soy sauce
• 15g sugar
• 8g black pepper, ground fine
• 10g sesame oil
• 2 cloves garlic, minced
• 4 large slices white bread
• 2 slices American cheese (the type
that melts)
Instructions:
1. Mix soy sauce, sugar, black pepper, and garlic in a bowl.
2. Marinate beef in mixtures and let it sit overnight.
3. Cook beef in a pan for 6-8 minutes or until dry and caramelized.
4. Toast bread slices and place cooked beef on toasted bread.
5. Place sliced cheese on top of the cooked beef and put in the broiler until cheese has melted.
6. Finish off by topping it with another slice of bread. Serve while warm.
About the Chef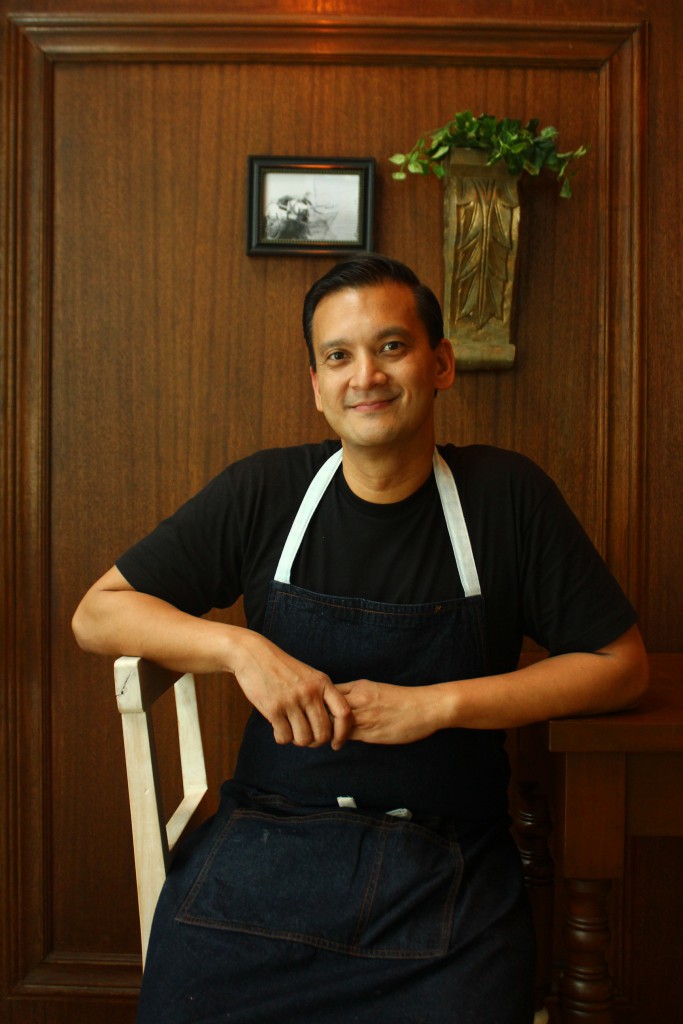 Chef Joseph Margate is an alumnus of the California Culinary Academy in San Francisco. He worked at the renowned restaurant Eleven Madison Park in New York and W Hotel in Seattle. He was also nominated as for People's New Best Chef at the Awards of Food and Wine in 2011-2012. He now manages Bait's in Salcedo Makati. This restaurant serves European dishes with Latin American and Asian flavors.